Hexagon Geospatial has an exciting range of geospatial cloud product offering known as Hexagon Smart M.Apps.This is a real transformation of GIS to the cloud and stands true to the new definition of GIS. Here is what you need to know about this cloud GIS platform and what all you can do!
What is the concept of Hexagon Smart M.Apps
Hexagon Smart M.Apps is a cloud GIS application that delivers a dynamic information experience to the end users. This is unique in a way because, Smart M.Apps aims to change the way people use GIS, interact and communicate with geographic information.
Hexagon Smart M.App is a culmination of geospatial content, workflows, analytics and user experience. One can combine existing information services, fresh geospatial content and workflows to deliver insights through dashboards. So, this is a fundamental shift in GIS systems, and also helps those who need lightweight GIS to be integrated into the business apps.
What consists of the Smart M.Apps portfolio?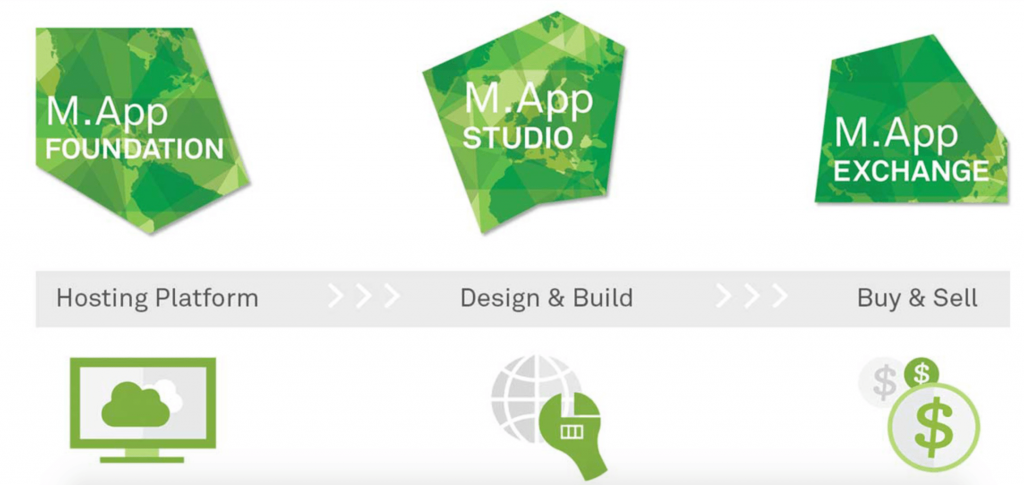 Hexagon Geospatial's M.App Portfolio consists of four main components:
M.App Foundation  – a cloud hosting platform with core geospatial web services
M.App Studio – a web-based workroom for designing, building and publishing apps
M.App Exchange – online e-commerce store for buying and selling apps
Content – of different types available through third party content providers for integrating with apps
How to get access to Smart M.Apps?
To access Smart M.Apps you have three options.
Buy Smart M.Apps from an extensive list of Chose from an extensive list of apps available from the M.Apps Store
Get an app built by one of the Hexagon Geospatial development partners to build an app for your requirement
Use M.App Studio to build your own geospatial apps, if you have the necessary skill sets to do so
How different is developing Smart M.Apps from a regular Web GIS Application?
This might be a key question on how different is a developing a Smart M.Apps app from a Web GIS applications and Bruce Chaplin from Hexagon Geospatial explains this difference.
Traditional Web GIS application development requires a developer or a development partner to collect the data, buy the software development license, learn how to customize and extend the software and deliver the application to the end user. This is mostly resource and time intensive and makes GIS out of reach to people who need it.
In the new approach using Smart M.Apps, the applications can be developed using the cloud approach where integration of data, business workflows, and geoprocessing comes together to deliver lightweight, agile, targeted and industry specific applications.
How can enterprise customers use Smart M.Apps?
With the availability of M.App Enterprise®, organizations can now build on-premise platform and that closely integrates all geospatial data, workflows, analytics and queries in one place.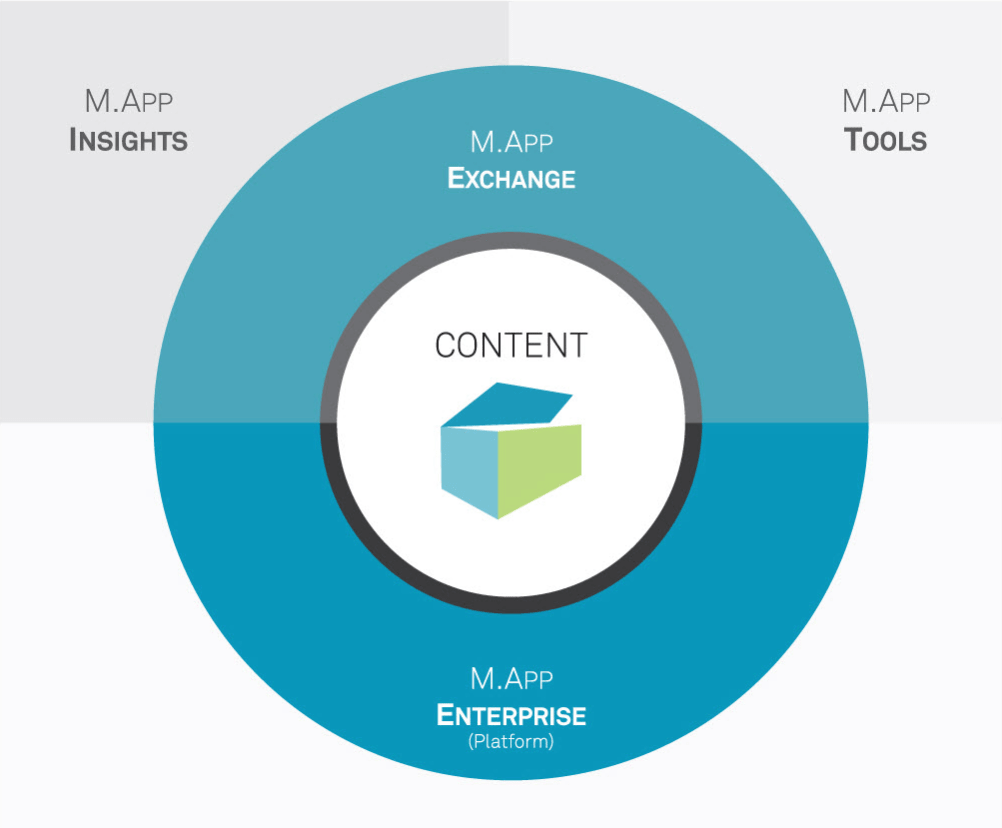 Suggested Videos on Smart M.Apps
Understand more as Mladen Stojic talks on why Smart M.Apps is the future
Vishnu Boorla, Hexagon Geospatial, India talks about what kind of users can benefit from Smart M.Apps
Want to read more on Hexagon Smart M.Apps? Click here to read more!