For NASSCOM, given its exclusive focus on IT that engage with solutions that have an element of Information and communications technology in it. For us, AgriTech is an amalgamation of agriculture and Information and communications technology says Om Routray, community Lead of Nasscom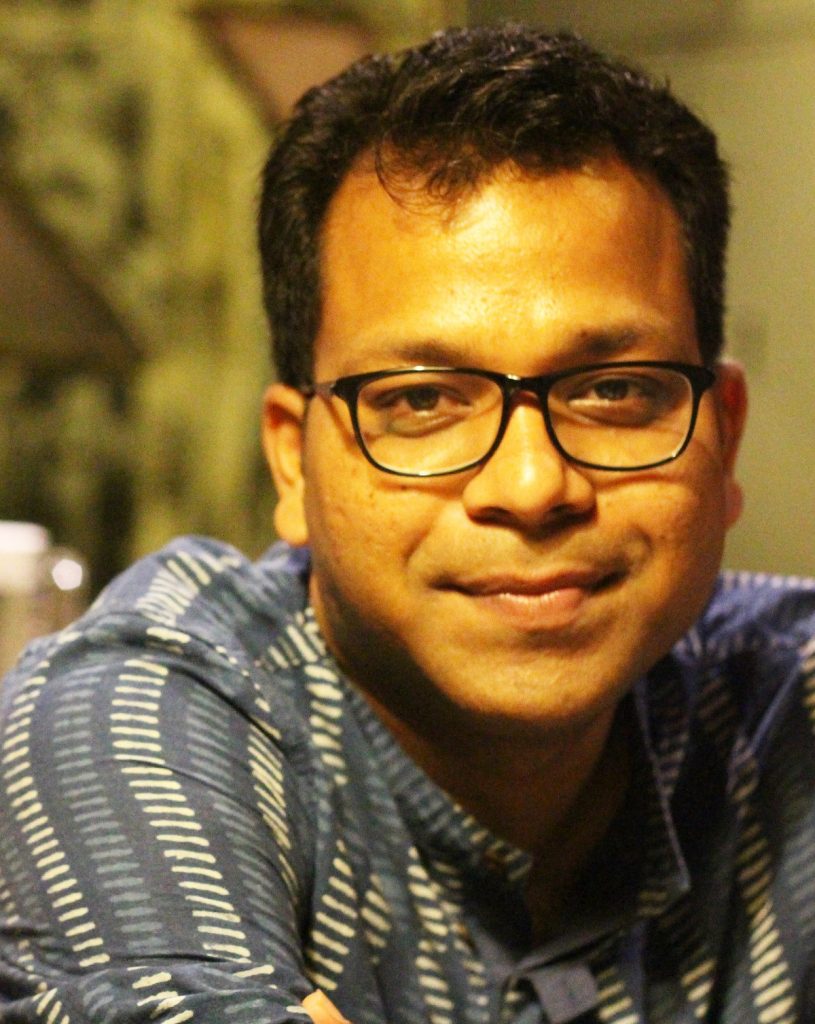 AgriTech has a very broad definition; how is NASSCOM defining it?
Agritech can be defined in different ways by different stakeholders. For NASSCOM, given our exclusive focus on IT, we engage with solutions that have an element of Information and communications technology in it. However, there are a lot of mechanical innovations out there which are benefitting farmers immensely. Will someone calling that AgriTech be wrong? I don't think so.
Can you give us a brief on the current AgriTech scenario in India as per NASSCOM? Why is it evolving in the first place?
Let me answer the second part of the question first. It is only natural that modern technologies in agriculture are receiving this sort of attention. The current farm distress needs radically new solutions and technology is the only variable that looks promising enough to make a big impact in the coming years. The challenge this time is much bigger than the yield issues that Green Revolutions were trying to solve. Now, we need to adapt to climate change, scale agriculture in sustainable ways and also explore food distribution models that are fair and equitable. Technology is a potential impact creator that has not got a fair chance yet. While evolution is natural, we need much more intensive efforts when it comes to application.
Today, India is one among global top 6 countries when it comes to number of startups in AgriTech. Most of these entrepreneurs are not even from agriculture background. Why that's important is after decades of bright young minds looking away from agriculture, we now have them trying to solve the most lasting problems. And, it is not just startups. Large IT companies either already have or are setting up focused initiatives for agritech.  Many of them have explored markets outside of India and we will soon see agritech as a major revenue earner.
We are also seeing many state governments taking the lead in adopting advanced technologies. Karnataka, Maharashtra, Andhra Pradesh and Telengana have started working with technology companies in various projects and are also now considering more targeted interventions.
How has been the journey of NASSCOM in this area in the last 1.5 years? Where did you see a need and where are you heading?
Agritech is a relatively new sector, not just in India, but across the world. While some ecosystems are slightly more evolved than others, it won't be wrong to say that, currently, the challenges and opportunities and truly global. Given India's unique geography, and demography and agricultural challenges, we believe a solution built for India will work anywhere in the world. It is a fantastic setting for Indian AgriTech innovations to set an example and take the lead.
At NASSSCOM, our goal is to maximize this potential. We have been trying to build a platform where the AgriTech sector can explore opportunities, discuss challenges and engage with all relevant stakeholders. The stakeholders can be domestic and foreign governments, investors, multilateral funding agencies, policymakers and other organizations.
Within the sector, we have been helping in aggregation and exchange of knowledge; building consensus on a range of issues and also forming expert groups that can advise on the road forward. Externally, we have been creating networks between the sector and other stakeholders. The objective is to showcase the strength of Indian AgriTech and promote the innovations in both domestic and global markets.
We believe that the sector holds the key to solving many of the lasting issues in agriculture. We are working with both the governmental and non-governmental players for faster adoption of such technologies. NASSCOM can play a critical role in knowledge, market expansion, network creation and policy spaces.
When it comes to geospatial technologies, what are the kind of challenges you are seeing, and how do you think we can bring in meaningful solutions to them?
Applications in the geospatial sector are still evolving. For example, if we talk about agriculture, current weather predictions are no longer enough. Farmers need predictions that are accurate for his field, not at the block or district level and they need access to this data on-demand. Use cases for geospatial technologies are different for different stakeholders, be it the farmer, the agriculture department or the disaster management units. The challenge and the opportunity are coming up with custom solutions and monetization models.
ALSO READ: Digitizing agriculture with geospatial technologies
You said that there are very few success stories available in India on the role of geospatial and ICT that you have come across. What are those?
For both ICT and geospatial, numerous concepts have been proved. Now, we need scale. So far, despite the improvement in geospatial technologies, we are still working on identifying effective models for intervention. For example, it is believed that making the farmer pay for weather data alone is not a viable business model. Then, what is the ideal mix of solutions that can be monetized? In many cases, it is the government who can be the buyer. We need to demonstrate those use cases. In instances where it has been demonstrated, such as using drones for land records, it needs to be scaled.
Where do you see a more significant role for geospatial technologies combined with ICT in India? What kind of work is needed here?
There are three critical customer groups when it comes to geospatial technologies. First being the central and state governments. They need to use these technologies to make an impact at a macro level. For example, we desperately need to map the agricultural districts and plan crops in an environmentally friendly way. Governments also need to see if special allowances can be made under the law for agricultural use. A few state governments have now shown interest to use yield prediction models to prepare better for the harvest season.  All this needs to be systematized at the crop planning level.
Secondly, there are the financial corporations, large non-governmental bodies and corporates. There are very interesting use cases on how the banks can use satellite imaging to fine tune their lending strategies. Satellite and drone imaging can be used for claim settlements. Food companies that have large tracts of land are ideal for experiments to combine geospatial and on-ground sensor-based solutions.
Thirdly, unless we find sustainable models to take these powerful technologies to the farmers, they will have limited impact. This is where we need data sharing and business models to evolve.
What role will NASSCOM play in working closely with the geospatial industry in India in the area of AgriTech in the coming days?
There are a few shifts happening in the Indian geospatial industry right now. Private sector is playing an increasingly important role in weather and monitoring services. Startups have emerged as a significant consumer and producer bloc for such services. And, then the government has started to use such data for large scale climate adaptation projects. NASSCOM will an important role as a representative of the technology sector in increasing adoption, facilitating ease of doing business, knowledge creation and providing a platform for the different sectors to collaborate.
Also, Read an exclusive interview, how smart farming is the future of agriculture