Google India made some key announcements today that is aimed to solve the problem of address search on Google Maps.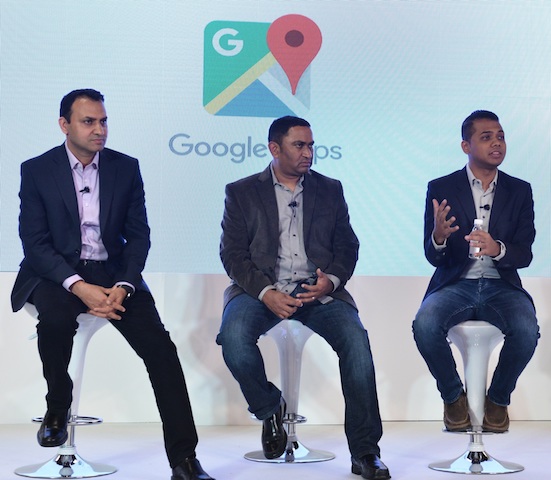 These come in the form of four new features that you can now start using Google Maps. They are Plus Codes; Smart address search; Add an address and, Indic language navigation. Here is a brief on each of these features.
Feature 1: Google Plus Codes
Google officially announced Plus Codes — which represents a simple and consistent addressing system that works across India and globally. We already broke the news two weeks back on this.
Google Maps silently rolls out plus codes, a new addressing system
According to Google, they have experimented the Plus Codes feature in India with BookMyShow for Ed Sheeran Concert during 2017 to show exact locations of entry gates and parking spots using plus codes onto tickets.
Feature 2: Smart address search on Google Maps
Smart Address Search is a new approach by Google to provide the best estimate of the location of an address. This is especially good when people are not aware of an exact address. In such a scenario they just don't give up but try to refer other information such as a nearby landmark, business or a locality to get closer to the final destination.
Smart address search helps to do exactly that: if Google Maps doesn't understand the address precisely, it will try to use all the pieces of information in the address and provide options of landmarks and points of interest that the user can best identify with — exactly like a person would have.
How does Smart address search work in Google Maps?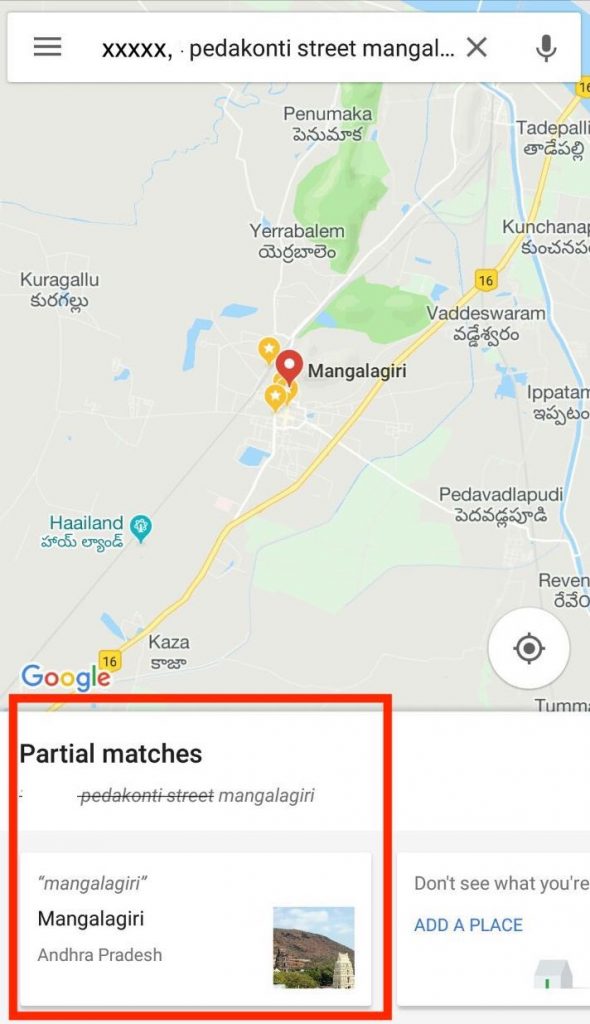 When you try to enter a long address or address that does not exist, then Google Maps algorithms provide best possible landmarks with neighborhoods.
In the current example, I tried to enter my home address, and as it was not available on Google Maps. Then Google tries to show you the next best possible neighborhoods based on the address field we input.
Feature 3: Add an address to Google Maps
Households in India are not properly mapped on Google and no one single company, organization or group can provide this data or address this challenge. According to Google, people who live there can only be the real contributors.
So Google launched this feature silently and people across India are already contributing it. And Google affirms "this means people want their addresses to be searchable".
Google Maps now provides all the users to add the missing addresses for homes, apartments or businesses.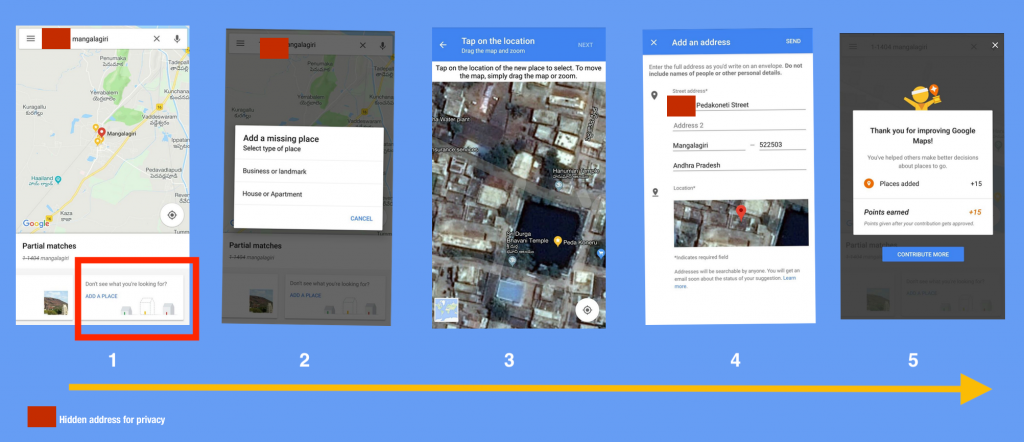 Here are five simple steps to add your home or apartment address in the Gooogle Maps:
Click on Add A Place button
Select House or Apartment
Google Maps with Satellite Image pops-up, select your location
Add the missing address and click on send
Earn instant points as part of Google Local Guides program
A key suggestion from Google to users is not to submit names of people or phone numbers as the listing would automatically get rejected.
Feature 4: Voice navigation now available 6 new Indian languages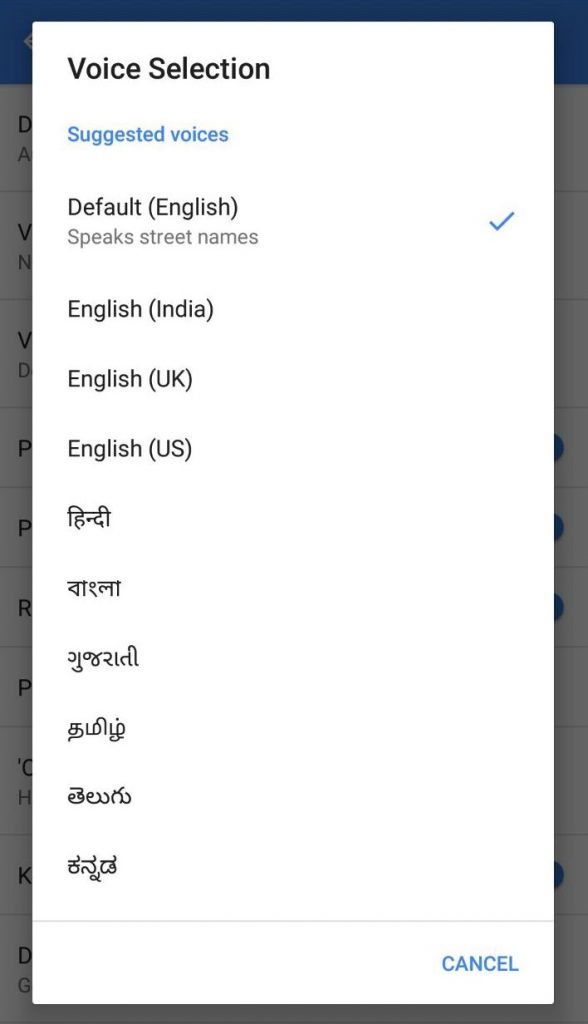 Google has added voice navigation in six additional Indian languages: Bengali, Gujarati, Kannada, Telugu, Tamil, and Malayalam. The company had launched navigation in Hindi three years ago.
To start using this feature open Google Maps > Settings > Navigation Settings > Voice Selection and enjoy navigation in your favorite language.
What is the commitment of Google Maps to India?
People using Google maps has been doubling every year for the last two years, and Google has a growing commitment to this market.

Some of the unique features offered in this market like Two-Wheeler navigation have recently seen a good uptake and more than 10% users from smaller cities and towns across India are using this feature.Google Maps India team is also closely working with traffic authorities in Delhi, Mumbai, Chennai, Kolkatta and making real-time events available on Maps.
As part of the collaboration, live traffic updates and closed route information was made available to the Google Maps users during Republic day 2018 in Delhi. Similarly, Google worked with local authorities during Ganesh Utsav in Mumbai and for Durga Pooja in Kolkatta, providing better real-time maps. Google has plans to expand this outreach to more cities in India.