Year after year ISRO has successfully achieved many arduous targets. In fact, India's space success can undoubtedly be attributed to the space organization. 2018 was also not different. Have a look at top five record-breaking achievements accomplished by ISRO in 2018.
PSLV-C40 successfully places Cartosat-2 in the orbit
On 12th January 2018, ISRO's Polar Satellite Launch Vehicle sets a landmark by successfully launching the 710 kg Cartosat-2 Series Remote Sensing Satellite along with 30 co-passenger satellites.
Cartosat-2 will prove to be quite effective as the imagery sent by satellite will be useful for cartographic applications, urban and rural applications, utility management like road network monitoring, water distribution, creation of land use maps, change detection to bring out geographical and manmade features and various other Land Information System (LIS) as well as Geographical Information System (GIS) applications.
Besides Cartosat-2, the PSLV also carries 30 satellites that include two satellites from India and 28 satellites from six countries including Canada, Finland, France, Korea, the United Kingdom and the United States.
Tests Chandrayaan-2 mission rocket's Cryogenic Engine
On 11th October 2018, ISRO touched another success by testing the cryogenic engine, that would launch the country's second moon mission on 31st January 2019. The test demonstrated steady state operation of the engine, and performance of all engine subsystems was observed to be normal.
The major subsystems of the engine are thrust chamber, gas generator, LOX and LH2 turbopumps, igniters, thrust & mixture ratio control systems, start-up system, control components, and pyro valves.
Chandrayaan-2 is ISRO's one of the most ambitious mission which was scheduled for launch in October 2018, but later postponed for next year.
According to ISRO, this mission will use and test various new technologies and conduct new experiments. The wheeled rover will move on the lunar surface and will perform on-site chemical analysis and the data will be relayed to Earth through the Chandrayaan-2 orbiter.
GSLV MkIII-D2 successfully launches GSAT-29
On 14th November 2018, ISRO achieved this feat too by successfully launching the GSAT-29 communication satellite through GSLV Mk III (Geosynchronous Satellite Launch Vehicle), the heaviest rocket made by ISRO.
The GSLV Mk III is India's most powerful launch vehicle built to lift satellites weighing up to 4,000 kg into Geosynchronous Transfer Orbit (GTO) or about 10 tons to Low Earth Orbit (LEO), which is about twice the capability of GSLV Mk II, and more than thrice the capacity of ISRO's old workhorse PSLV.
Looking at global perspective, GSLV Mk III will be seen as the direct competitor of Space X's Falcon heavy which was launched on 6th February 2018.
Launches GSAT-7A satellite that will enhance communications for armed forces
To give a boost to the defence forces' communication capabilities, The Indian Space Organization successfully launched the country's newest satellite GSAT-7A on 19th December 2018. The satellite was carried by the Geosynchronous Satellite Launch Vehicle-F11 (GSLV-F11) which is the heaviest satellite being launched by GSLV with an indigenously developed cryogenic stage.
Built exclusively for the Indian Air Force (IAF) and the Indian Army, GSAT-7A will add to the forces' communication capabilities by allowing IAF to interlink its ground radar stations, airbases and airborne early warning and control (AWACS) aircraft, and reduce the reliance on on-ground control stations for drones. Other than that, the satellite will also boost the air force's network-dependent warfare capabilities, enhancing its abilities to operate globally.
Getting ready for the human spaceflight programme
ISRO is all set and is preparing to create history through Human spaceflight programme. Scientists believe that it will take 40 months to launch this historic mission and to fulfill PM Modi challenge. They hope to use the country's heaviest rocket – the Geosynchronous Satellite Launch Vehicle Mark III or GSLV Mk-III for the space flight, which has the capacity to launch 10 tonnes of payload into low-Earth orbit- an altitude of 2,000km (1,200 miles) or less above the planet, and is more than enough to send a crew into space.
The space agency carried out a successful "pad abort test" in July this year which saw a test vehicle carrying no humans, only a dummy, hurled skywards by a set of powerful in-built thrusters.
An Ahmedabad-based laboratory has already developed a space suit for the astronauts. The biggest challenge, according to scientists, will be to train the astronauts and to develop the necessary life support system to keep them alive in space.
The total expenditure is estimated to be Rs 10,000cr for this massive project.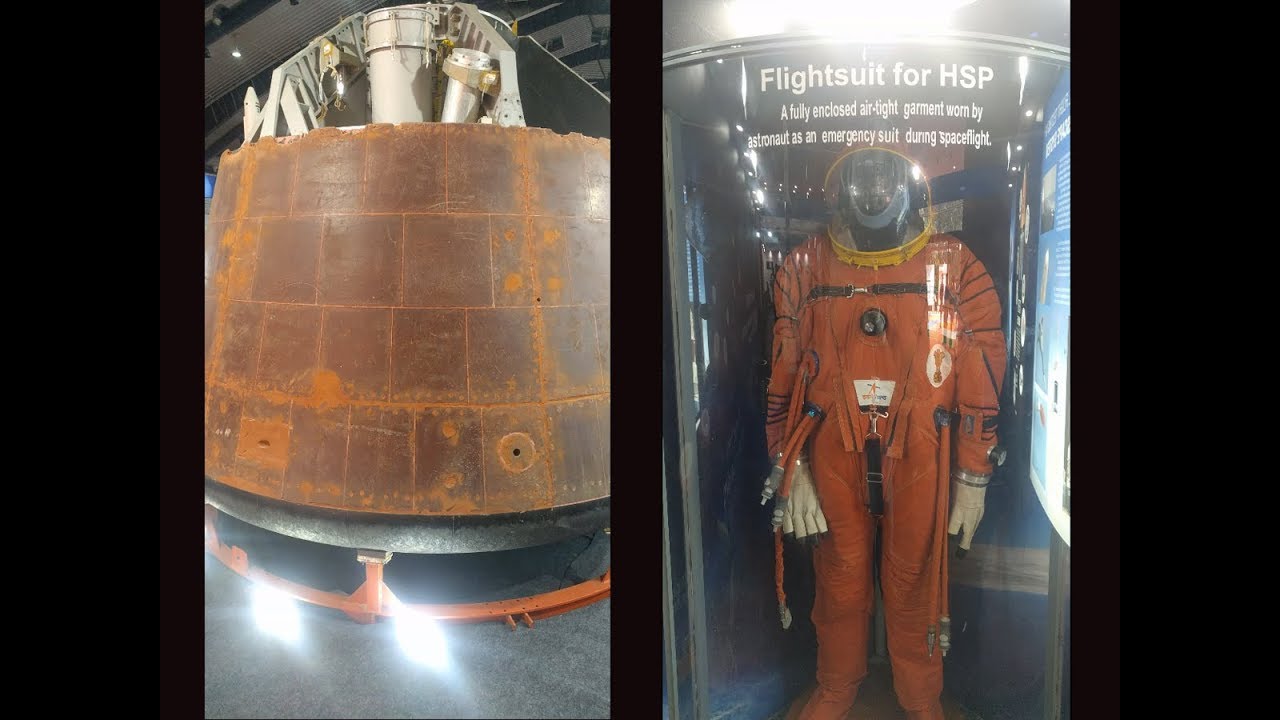 Also Read: ISRO needs to increase the pace of activities, but resource crunch holding back: Kiran Kumar