Good weather can light up your day and a bad one can really bring catastrophe. But what can be really fascinating are the magnificent images captured by satellite and radar. They are not just captivating but are extremely valuable for meteorologists every year.
Have a look at five compelling weather images of 2018 showcased by the Weather Channel, a portal by the Weather Company.
Collision of Thunderstorm Complexes
Satellite imagery captured two large thunderstorm complexes merging over Texas on June 4.
This particular case was unusual since one of the complexes was moving westward from southeastern Texas toward West Texas. Steering currents typically move weather systems in the opposite direction from west-to-east in the United States.
The darker orange and red shadings in the satellite animation represent higher clouds. Some cloud tops in the vigorous thunderstorm activity were estimated to be near 65,000 feet tall, according to NOAA.
Michael's Landfall
The most frightening satellite animation of 2018 might be Hurricane Michael's historic landfall along the Florida Panhandle.
Michael was a strong Category 4, packing 155-mph maximum sustained winds at landfall on Oct. 10, making it the most intense hurricane on record to strike the Florida Panhandle.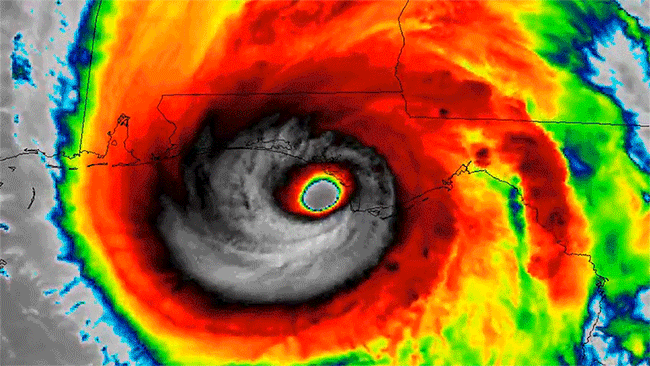 Michael's Landfall
THere's how Michael's eye appeared when viewed by the naked eye from the International Space Station (ISS). The ISS flew over Michael near the time it made landfall.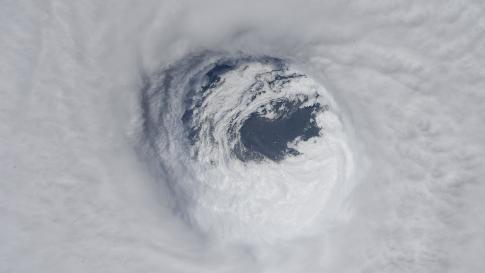 Florence Drenches the Carolinas
Hurricane Florence was less about how it appeared on satellite at its time of landfall, and more about the immense of amount of rain it produced.
This animation shows how soil conditions went from dry (orange/brown) to extremely wet (blue/purple) as Florence moved through the Carolinas at an agonizingly slow pace over the course of several days in September.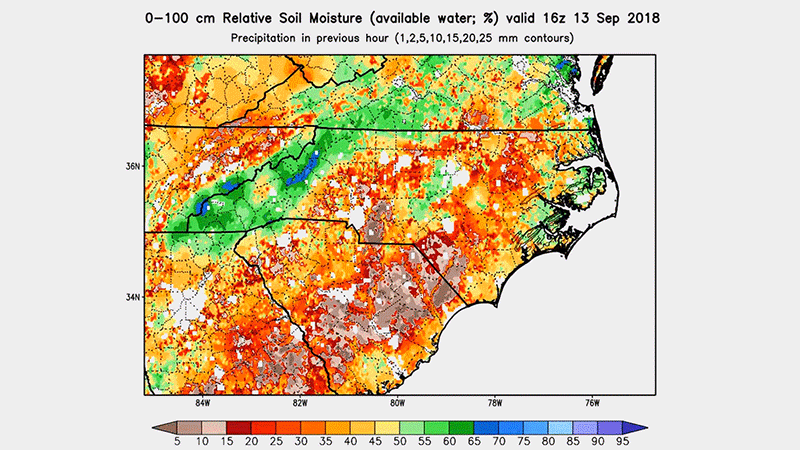 Undular Bore Over the Gulf of Mexico
A rare undular bore sweeping away from the Texas coast caught the eyes of meteorologists on March 19.
You can see the thin stripe of cloud cover in the loop below followed by additional wavy bands of clouds behind it.
Undular bores are waves in the atmosphere that form when two air masses of different temperatures collide.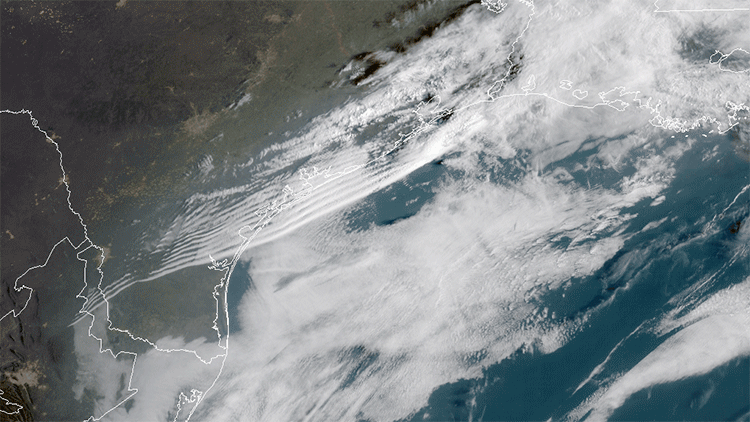 Also Read
Unfolding marvellous mysteries – Best Esri story maps of 2018