Want to see the world from space? The next couple of years could see your "out of the world" dream vacation coming true. Literally. With 2016 further breaking the barriers in this space – there were several significant technological breakthroughs – and one very interesting announcement coming right in the first week of the New Year, space tourism looks closer to reality.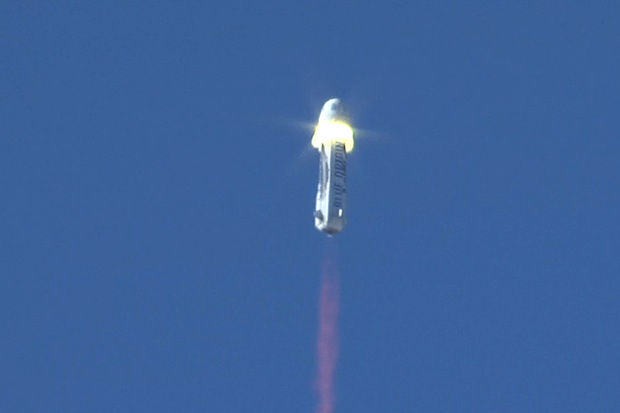 If things go as per plans, Amazon CEO Jeff Bezos's Blue Origin will finally be doing a test flight with test astronauts by end of 2017 before beginning commercial flights for space tourism by 2018. Bezos aims to fly 100 suborbital flights a year with his New Shepard shuttle, which will pass just beyond the Kármán line, 100 km above sea level, and is intended to let six passengers experience weightlessness before it lands by parachute.
Another significant announcement that came last week could revolutionize the way we look at commercial space flights and operations and space tourism. Four private companies — Cohu Experience, Axiom Space, Fun Academy, and Edge of Space – on January 4 formally announced the "Space Nation Astronaut Program", a training program and contest that gives everyone the opportunity to travel to space. The program is designed to create a greater awareness of the future of human spaceflight and facilitate an increased worldwide adoption of STEM (Science, Technology, Engineering, Math).
As biggies like SpaceX CEO Elon Musk and Virgin Galactic's Richard Branson, continue with their ambitious plans, and even Boeing Co, which once once helped the US beat the USSR in the race to the moon, throwing its hat into the space tourism ring, a Swiss start-up SolarStratos in December unveiled its "solar plane" to send people beyond the stratosphere. About a month earlier, a state-sponsored Chinese company, the China Academy of Launch Vehicle Technology, also announced plans for a reusable, rocket-powered vehicle to send commercial tourists to space. some 25 km above the earth. While the SolarStratos plane can take people up to a height of around 25 km, the Chinese craft is capable of flying up to a height of 130 km. As a comparison, the International Space Station is 354 km above Earth.
The Space Nation Astronaut Program
The Space Nation Astronaut Program begins in 2017 with a free smartphone app through which people all around the world can compete in challenges to gain a deeper understanding of space exploration and the science and technology behind human spaceflight. Candidates earn points by completing tasks and advance through multiple merit levels to earn the ultimate mission — a trip to space. Space Nation aims to make the universal dream of space travel a possibility for everyone.
Axiom Space had shot into limelight in 2016 when it announced plans for launching world's first international commercial space station that would host government astronauts, private companies, and individuals for research, manufacturing, space exploration systems testing, and tourism. Led by Mike Suffredini, who managed NASA's ISS program for 10 years, the team's vision is to make living and working in Earth orbit commonplace as a means to sustained deep space exploration. Cohu Experience is a Finnish space media company offering concrete ways for everyone to participate in the new space era. Fun Academy, a Finnish education company which has the University of Helsinki  among its shareholders, works in the areas of early childhood education and digital solutions for the K12 level. Edge of Space claims to be working towards making the adventure and excitement of spaceflight and space science available and affordable to all — from teachers and students, to space enthusiasts, to nonprofit organizations and museums, to entrepreneurs and innovative startups.
Solar space travel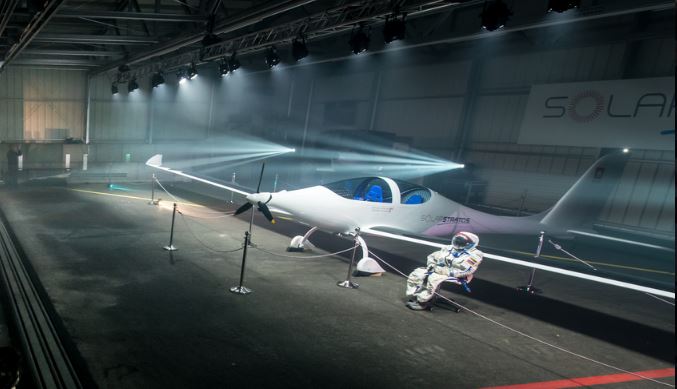 SolarStratos's unique 8.5-metre-long aircraft, which was unveiled in Payerne, Switzerland, will be the first manned solar-powered aeroplane to penetrate the stratosphere. It has a wingspan of 24.8 metres, weighs 450 kg and is covered with 23 square meter of solar panels. It will take two hours to ascend to the edge of space, some 25 km above the earth, where it can stay for 15 minutes before beginning a three-hour descent back to earth. The company says it expects to launch its first flights for commercial passengers in two to three years. However, the price will be pretty steep  — $10 million for each mission.
Its wings are covered by which provide energy to its 32 kilowatt electric engine and 20 kWh lithium ion battery. To reduce total weight of the aircraft, the cockpit will not be heated or pressurized. Those on board will wear pressurized space suits to protect them from the minus 70 degree F temperatures outside.
Reaching the stratosphere over the past century had required large quantities of energy or helium, but according to Raphael Domjan, creator of PlanetSolar, the first solar-powered boat to do a circumnavigation in 2012 and the initiator and pilot of the SolarStratos project, the SolarStratos aircraft offers clean solar and electric aviation for the equivalent environmental footprint of an electric car. "Our goal is to demonstrate that current technology offers us the possibility to achieve above and beyond what fossil fuels offer. Electric and solar vehicles are amongst the major challenges of the 21st century. Our aircraft can fly at an altitude of 25,000 metres and this opens the door to the possibility of electric and solar commercial aviation, close to space," he had said in a statement.
The Chinese plans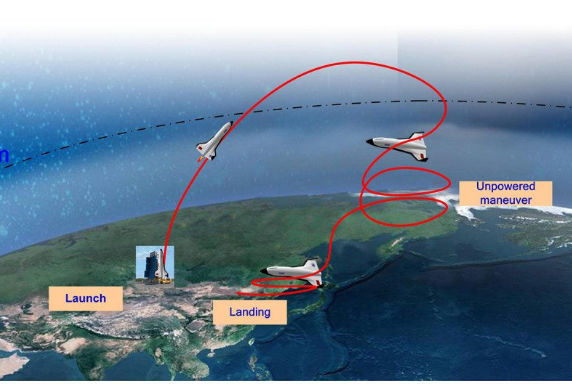 Meanwhile, the China Academy of Launch Vehicle Technology (CALVT) is also confident that it will be finishing off its first test flights in the next two years and open up for commercial tourists. The company's "spaceplane" is still in prototype phase, but has cleared all of the ground tests and all the subsystems of the test vehicle are said to have worked well. The designs show a reusable, rocket-powered vehicle with the capacity to carry 20 passengers to a height of 130 km. A smaller model can accommodate five people and operate at an altitude of about a 100 km.The spaceplane weighs about a 100 tonne and has a wing span of 12 metres, and expected to reach Mach 8 within minutes of taking off vertically from a dedicated launch pad.
After giving passengers an opportunity of roughly 8 minutes of weightless spaceflight and an incredible view of planet, the craft would return to Earth and land on a runway like a conventional aircraft. The designers say the vehicle would be able to make as many as 50 flights in its lifetime. Compared to SolarStratos's $10-million cost for each mission, CALVT estimates that cost for each passenger will be between roughly $200,000 and $250,000.
Space tourism a big business
The new competitors will however face stiff competition from industry mavericks like Elon Musk, Richard Branson and Jeff Bezos. Elon Musk's dream of establishing a colony on Mars within the next decade and SpaceX reusable rockets have shaken up the industry like never before. The rising competition along with advancements in technologies also should make the cost of space travel will come down drastically in the coming years. Musk thinks eventually a seat on a Mars bound transport could cost as little as $100,000.
Interiors of the dragon rocket
SpaceX aims to send astronauts to the ISS as an operations test before the launch of its first commercial flight. Its Dragon rocket — which made history in 2012 when it became the first commercial spacecraft in history to deliver cargo to the International Space Station and safely return cargo to Earth, a feat previously achieved only by governments – is now undergoing refinements for manned spaceflights under a NASA contract. Dragon's first manned test flight is expected to take place in 2-3 years.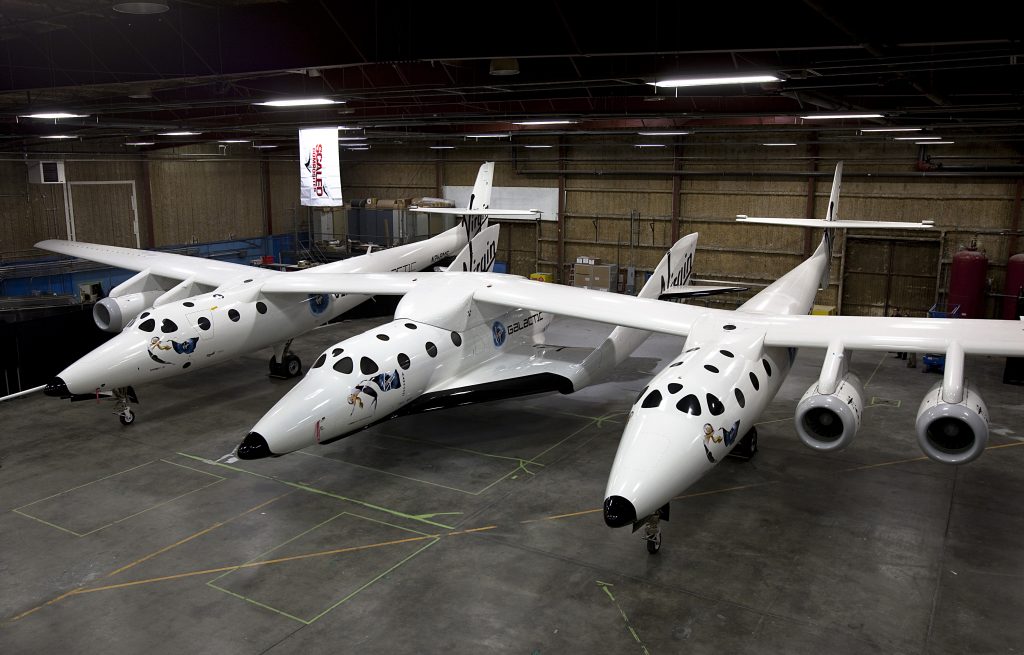 Branson, who had first claimed that his Virgin Galactic would be flying customers into space by 2007, seen start dates for flights pushed back several times. Development headaches, a 2007 fatal explosion during a ground test and a tragic test-flight crash in October 2014 are some of the things that have delayed work. SpaceShipTwo will eventually carry up to eight passengers at a time for a flight through the upper reaches of the atmosphere. Already 700 people from more than 50 different countries are said to have paid deposits for their flights on SpaceShipTwo, about half of which have never before sent a human to space. Virgin claims these future astronauts range from under 10 to over 90 years of age.
New Shepherd flight escape test
Bezo's Blue Origin is developing technologies to enable private human access to and from suborbital space at dramatically lower costs. It took a big step toward flying people to space in October 2016, when it conducted a successful "in-flight escape test" of its crew carrying the New Shepard system on October. New Shepard consists of a rocket and a capsule, both of which are reusable.
Russia's S.P. Korolev Rocket and Space Corporation (RSC) Energia, which was behind the first mission of a space tourist — an American D.Tito – back in 2001, has plans of its own.  It already has a preliminary design for upgrading the Soyuz spacecraft, which was conceived with the possibility of organizing a Moon expedition in mind, Vladimir Solntsev, the company's general director, told the Russian Izvestia newspapers in August 2016. It was Tito's flight as a member of the first visiting crew (Yu.M.Baturin, T.A.Musabaev) on Soyuz TM-32 spacecraft to the International Space Station had initiated a new line of activities in the area of manned spaceflight.
Meanwhile, Boeing Co also intends to give a tough competition in this area. Laying down his vision for space for tourism industry at a conference on October 6, 2016, Boeing CEO Dennis Muilenburg he said he saw the space tourism market "blossoming over the next couple of decades into a viable commercial market". His talk among other things envisioned the International Space Station being joined in low earth orbit by dozens of hotels and companies pursuing micro-gravity manufacturing and research.