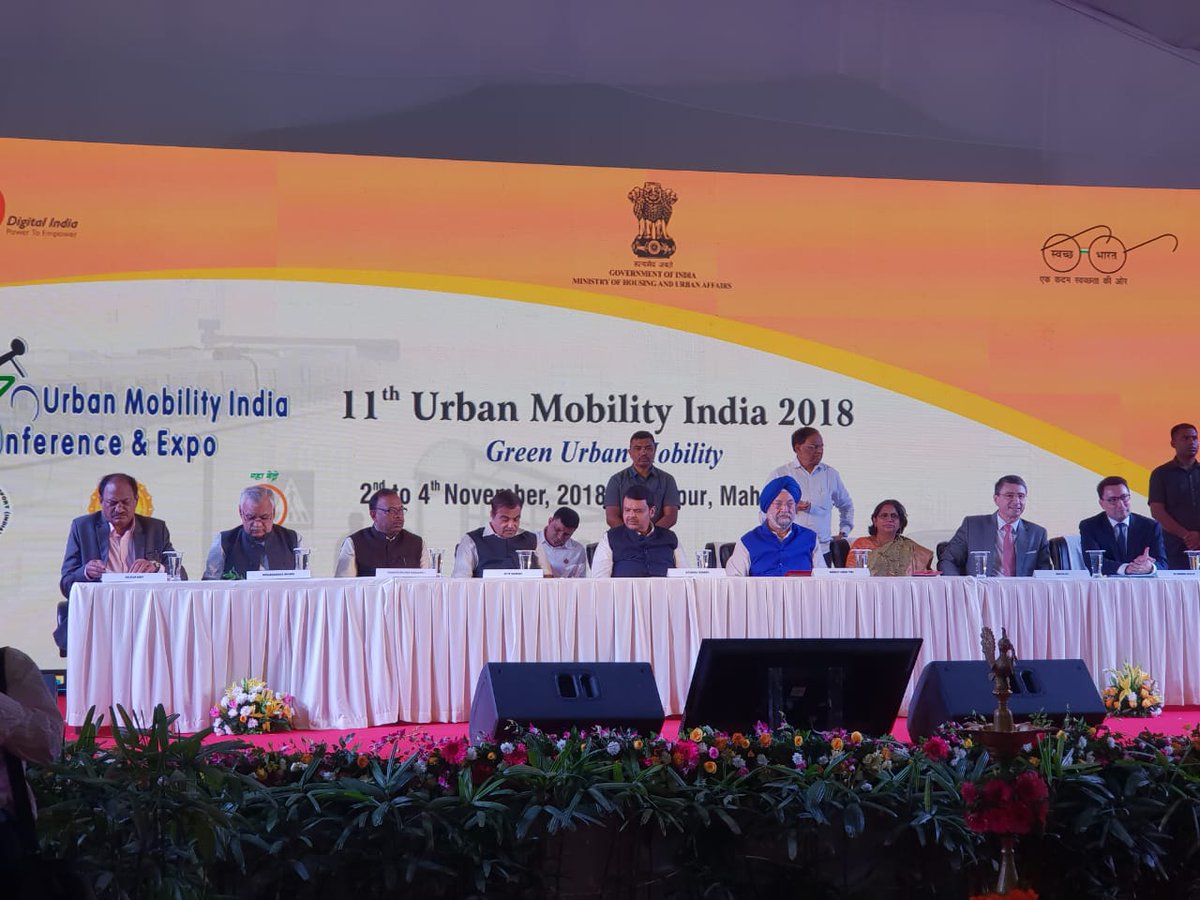 India: 11th Urban Mobility India 2018 Conference and Expo has been inaugurated at the Chitnavis Centre in Nagpur, Maharashtra. The key theme for this year is Green Urban Mobility. The 3-day conference kick-started with the lighting of a lamp by Devendra Fadnavis, Chief Minister of Maharashtra, Hardeep Singh Puri, Minister for Housing and Urban Affairs and Nitin Gadkari, Minister for Transportation.
Devendra Fadnavis, Chief Minister of Maharashtra, delivered the inaugural address. He pointed out that just like waterways were lifelines of ancient civilizations, mobility and urbanization are two factors on which urban habitation depends.
"Mobility is a prime concern that will define how Indian cities would be shaped and how living standards would be enhanced. Mobility requires end-to-end solutions and it should be reliable", stressed Fadnavis. He also added that transportation systems should be comprehensive but with the integration of different systems and with a special focus on sustainability.
Nitin Gadkari, Minister for Road Transportation, delivered the keynote address and discussed the undergoing Nagpur Metro project and the emphasis on electric bikes and scooters that can operate as taxis.
At the inaugural session, Alexander Ziegler, Ambassador of France, said, "Sustainable development is a key priority area as more than 80% of greenhouse gas emission is due to exploding population in cities. And transport is intrinsically linked to it".
Undoubtedly, the need of the hour is safer, cleaner and greener transportation. India stands at the cusp of great disruption in smart mobility. Smart cities mission of Indian government too would provide impetus to green urban mobility. French companies are looking to cooperate with India in the sector of urban mobility, added ambassador Ziegler.
With rapid urbanization, Indian cities would be the fulcrum of economic activities and drive changes.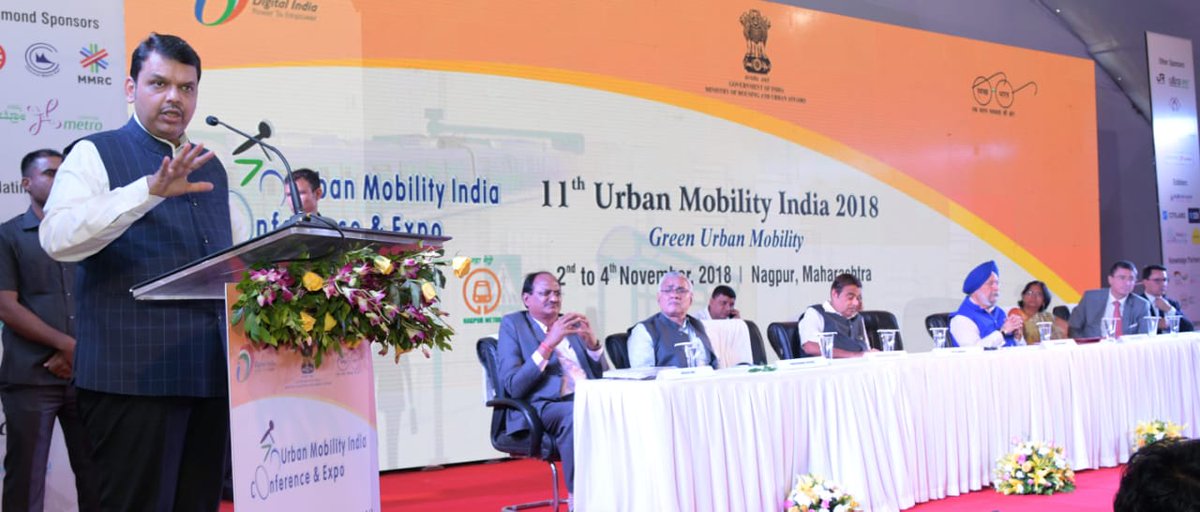 Martin Nay, Ambassador of Germany, said that "Since the 1950s number of motor vehicles has increased by millions and it would increase further. This needs immediate attention as increase in the number of cars on the roads would lead to many problems like congestion, cramped city spaces and increase in pollution".
Investment in green mobility is about improving the living conditions of the citizens of a city as well as making the infrastructure environmentally sustainable.
"The battle for sustainability will be either won or lost in the cities," said Ban Ki-Moon, the former Secretary-General of the UN last year. And this succinctly expresses the current predicament we face when it comes to urban mobility.
Hardeep Singh Puri said that Nagpur was the first city in India to launch e taxis and hydrogen-fueled buses, so it is the perfect location for Urban mobility.
"By 2030, it is expected that 600 million Indians will reside in cities and preparing for that makes urban mobility an imperative", he added.
There has been a growth of 400% in motor vehicle registration in 1991 and 2001. Looking at these figures, we have to figure out innovative ways and look at methods of mixing biofuels like ethanol in petrol, on the lines of Brazil.
The face of urban mobility is changing at a rapid pace and the world is noticing it, but we need to keep pace with the evolution of new technologies, develop new workflows and integrate the best methods keeping in mind the present generation as well as the aspirations of the posterity.
Also Read: Smart Mobility: A tool for a smart and sustainable city