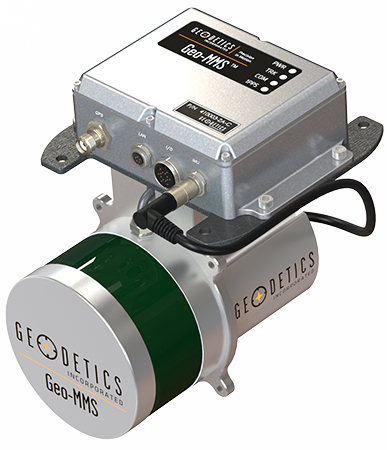 Gone are those days when heavy LIDAR sensors had to be carried on an aircraft. With the new compact lightweight devices that could be easily mounted on UAVs along with advanced photogrammetry software, image processing has become faster and better. Valuable data obtained from these images can then be used by various governments, organizations and business for effective decision making.
Of late the LiDAR sensors have also integrated optical altimeter technology that helps to determine more accurate distance measurements above ground level. All this is done in accordance to weight and size required to fit in a UAV. These sensors have not only given an impetus to the LiDAR technology, but has made them cost-effective for UAV manufacturers too.
With tough completion and more requirement of this technology by various sectors, manufacturers of UAV LiDAR sensors have grown leaps and bounds with new products flooding the market every now and then. Let us have a look at some of the best UAV LiDAR sensors in the market.
The RedTail LiDAR System (RTL-400) is a light-weight, easy-to-use laser mapping system. That can be mounted on small UAV's flying at altitudes of up to 400ft.  The system is designed specifically to generate high-resolution, accurate, 3D images of objects on the ground.
RTL-400 utilizes an innovative microelectromechanical mirror-based laser scanner yielding point clouds that are unprecedented in resolution and density. The RTL-400 offers both a line-scan mode and a raster-scan mode for "stand and stare" missions, an attribute unique to the RedTail LiDAR System. Click here to learn more about the RedTail LiDAR Systems.
Velodyne – HDL-32E Lidar Sensor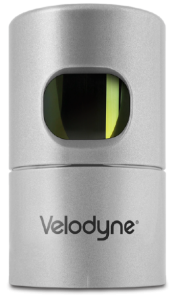 The HDL-32E LiDAR sensor is small, lightweight, ruggedly built and features up to 32 lasers across a 40 degree vertical field of view. The HDL-32E measures only 5.7″ high x 3.4″ in diameter, weighs less than 2kg and was designed to exceed the demands of the most challenging real world autonomous navigation, 3D mobile mapping and other lidar applications. Click here to read more…
RIEGL  – VUX-1UAV LiDAR Sensor
For years, Riegl Airborne Laser Scanners have been successfully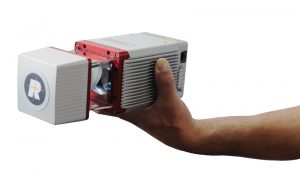 used in powerful unmanned airborne platforms. With the VUX-1UAV airborne scanner and the RiCOPTER which is Riegls's remotely piloted aircraft system for Unmanned Laser Scanning (ULS), Riegl have revolutionized the commercial and civil market with its advanced systems.
The Riegl VUX-1UAV (former VUX-1) is a very lightweight and compact lidar laser scanner, meeting the challenges of emerging survey solutions by UAS/UAV/RPAS, both in measurement performance as in system integration. With regard to the specific restrictions and flight characteristics of UAS, the Riegl VUX-1UAV is designed to be mounted in any orientation and even under limited weight and space conditions. Click here to read more…
Leica ALS80 Airborne LiDAR Sensor
Leica Geosystems are renowned for the Imaging and LiDAR sensors. Their LiDAR systems offer high accuracy due to their best-in-class performance in pulse and scan rate. They have multispectral and imaging sensors which are mounted on UAVs.
Leica ALS80 Airborne LiDAR Sensor is a high performance airborne sensor for urban mapping and utility corridor surveys. Click here to read more…
 FARO Focus3D X 130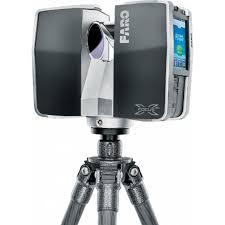 FARO Focus3D X 130 enables fast, straightforward, and accurate measurements of objects and buildings. Combining the highest-precision scanning technology with true mobility and ease-of-use, this new device offers reliability, flexibility, and real-time views of recorded data. With its integrated GPS receiver, the laser scanner is able to correlate individual scans in post-processing. These advances in performance do not come at the expense of safety as the Focus3D X 130 comes with a class 1 "eye safe" laser. Click here to read more…
Also Read: 5 ways LiDAR is transforming the world before our eyes
LeddarTech – Vu8 Lidar Sensor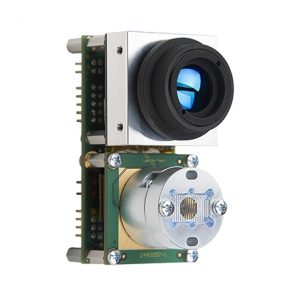 LeddarTech's Vu8, the first module based on the new LeddarVu platform, is a compact solid-state LiDAR that provides highly accurate multi-target detection over eight independent segments. Detecting targets at up to 215 m range and weighting only 75 grams, the Vu8 delivers nearly twice the range for half the volume compared with the Leddar M16 from which it inspires. The Vu8 uses a fixed laser light source, which significantly increases the sensor's robustness and cost-efficiency compared with any scanning LiDAR solution.
LeddarVu's high tolerance to noise and interference means it remains unaffected by other sensors' signal,  by lighting conditions including direct sunlight, and that it provides reliable detection in various weather conditions including rain and snow. Click here to read more…
Routescene – UAV LidarPod
The Routescene UAV LidarPod is a complete turnkey system developed specifically for use on UAVs.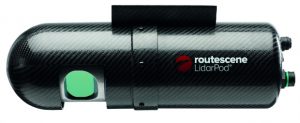 The UAV LidarPod is a robustly engineered and self contained system. It is simple to operate and enables rapid deployment in the field. The turnkey solution includes LidarViewer which is the specialized software to handle the resulting data.
The LidarPod sensor combines the best technology on the market to capture survey grade positional accuracy together with a very high point cloud density. Click here to read more…
YellowScan Surveyor UAV Lidar Sensor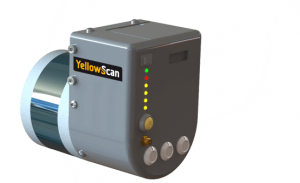 The YellowScan Surveyor is one of the lightest and most accurate LiDAR sensor solutions for Civil Engineering & Mining professionals.  This YellowScan Lidar UAV surveying solution  has the highest level of accuracy and density which is also capable of producing real-time georeferenced point cloud data.
YellowScan Surveyor is a fully integrated system designed for the most demanding of terrains. The YellowScan Surveyor is quick and easily adapted to any drone.
Now, the YellowScan Surveyor does not replace the YellowScan Mapper mentioned above, but complements the YellowScan Mapper with a solution ideally suited for precise topography and demanding requirements for civil engineering and mining application. Click here to read more…
Also Read: How LiDAR helps in preventing and mitigating landslides
Geodetics – Geo-MMS SAASM Drone Lidar Sensor
The Geodetics Geo-MMS SAASM is a fully integrated LiDAR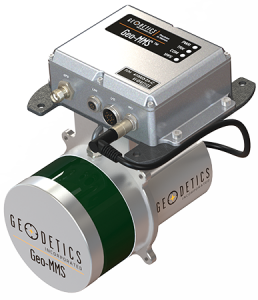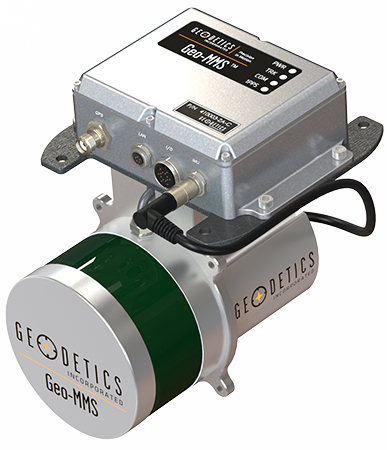 mapping payload for integration with small unmanned vehicles. The Geo-MMS system includes an inertial navigation system, utilizing a SAASM GPS sensor with a path to M-Code, coupled with a lidar sensor.
Raw data from the integrated GPS, IMU and lidar sensors are recorded on the internal data recording device and can be post-processed using Geodetics' lidar tool software package to directly geo-reference the lidar point clouds. Click here to read more…
Phoenix LiDAR Systems –Scout-16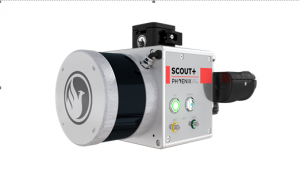 The Phoenix Scout-16 is an excellent entry-level, lightweight system with a 40 meter recommended AGL. A strong fit or smaller scan areas and teams on a budget, the Scout-16 also features options for photogrammetry, hyperspectral, thermal  imaging, and more. Click here to read more…
LIDAR – USA ScanLook Snoopy A-Series
Contending as a featherweight (less than 3kg) , the Snoopy A-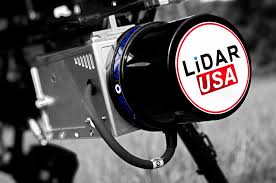 Series covers large areas quickly with a tactical grade INS; 8, 16, or 32 laser LiDAR unit; and built-in on-board computer. It harnesses a force to be reckoned with on any mobile platform. Click here to read more…
Also Read: Here are top mobile mapping systems that would interest you