Much has changed over the last half-decade, but we're not going to focus on it all. Instead, we're talking location, and more specific, social networks utilizing location-based features in a meaningful way.
There are several apps on the market today that have a location-based component – GasBuddy, designed to help consumers share where the best gas prices are; or the omnipresent Uber, transporting us from A to B. Taking this a step further is an app like Geme.io, which plugs us into our current surroundings – here and now. Following are 10 features that are trending up (way up) in the location-based app world:
1) Using the map as an interface instead of a news feed
News feeds are inherently passive and becoming dated. When one makes location a principal component of status updates, photos, or other content, this provides users more context as to what's occurring in real-time. Folks can follow brands, people and trends with location-based updates thus transforming the map into a real-time interface.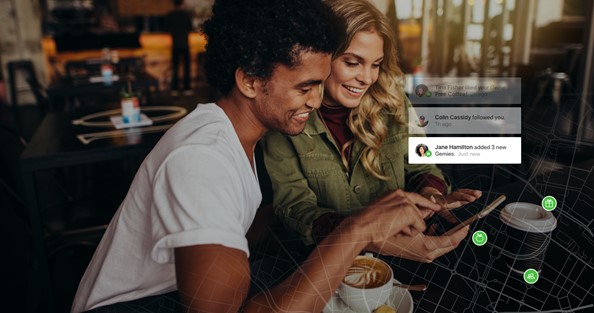 2) Notifications, on the spot, when one needs them
Apps can communicate helpful push notifications surrounding deals of the day, dangerous situations, or simply timely info about upcoming events in your local community. No more scrolling to find information, as once it's tagged in a location-based platform, the user is notified on the spot. Just when you need it.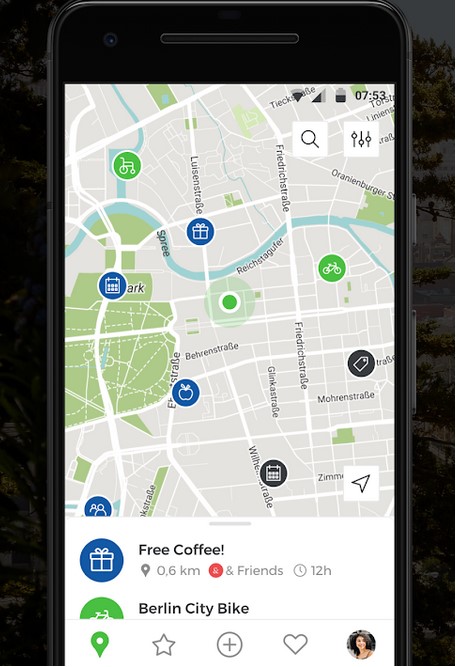 3) Be your own news editor or micro-blogger
Choose what type of information you want to be notified about (no more spamming), and you are in charge (not the platform) by following a person, brand, organization or company. Moreover, you can simply filter away information that's not relevant to you (e.g., "I'm not interested in places with wheel chair access, so I don't want to see that information in my community map.")
4) The Equal Community
Citizen, organization, business or municipality, they're all part of the local community and thus equally privy to timely information (messages, ads, etc.). As the concept of the sharing economy becomes more prevalent everyone will operate freely to inform/promote their goods, services, or relevant information in said local community.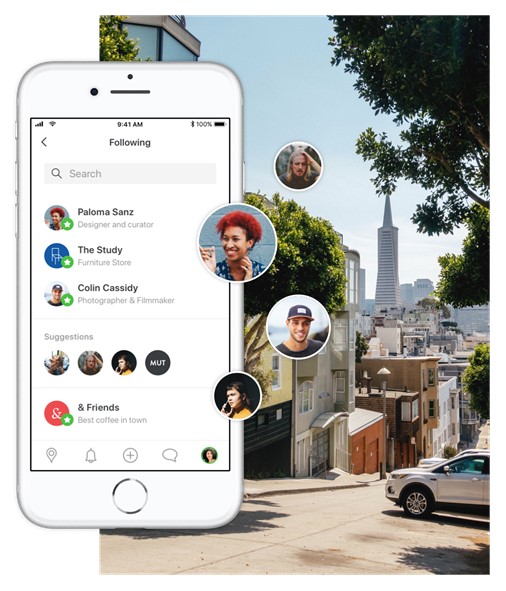 5) Suggestions
This is cool as once the location-based app gets to know you a bit better, the suggestions it spits out will be based on your profile, interests and who you follow.
6) Rewards Programs
In the (near) future, a user operating on a location-based platform will be granted access to location-based rewards programs providing deals and points just by walking into a local business.
7) Location-based augmented reality
Augmented reality in conjunction with GPS, location sensors and geospatial data techniques will transform the way we connect and move through our real, physical space. Sharing data, pictures and other content on a location-based platform will be flat out mind-blowing.
8) Location intelligence and open data
On the business end, utilizing location intelligence for example to evaluate new growth opportunities for a real estate investor, or crossing demographic data with credit card transactions to determine how banks can capitalize on new lending products successfully leverages open data and location to stimulate economic growth.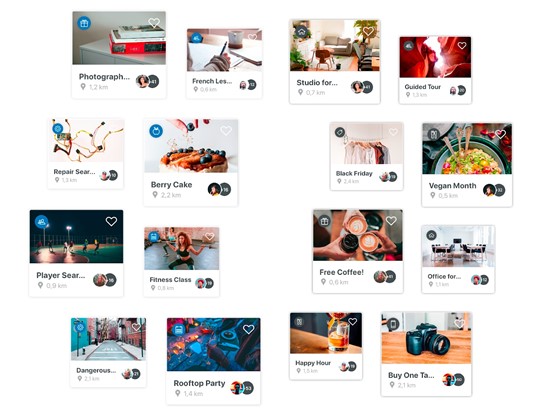 9) Location data is no longer limited to specialists
Once the job of highly trained specialists, nowadays a city's municipality staff can alongside their data analysts take a pulse of the city and make transit and emergency service decisions based on real-time data from hundreds of calls and other location-based sources.
10) Increased democratization of data
As a community, we will embrace this shift and work together to create an environment where we democratize the access and analysis of data, rather than placing the power within a small group of individuals or companies. Location is critical for this.
Sound like a plan? Your help will get Geme.io there.