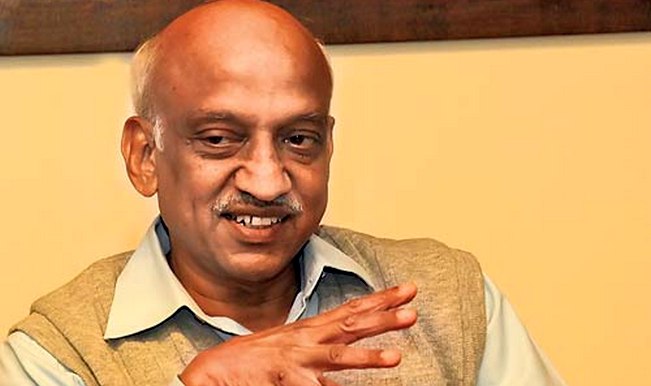 Growing up in a joint family made me develop interpersonal skills, interacting with people with varied mindsets made me more acceptable towards different points of views. Another important thing that helped me evolve was the freedom of choice I was given since childhood, shares Kiran Kumar, Former ISRO Chairman.
I was born in a place called Hassan in Karnataka. Away from the humdrums of the city, while growing up within limited means, I realized the importance of the simple things of life which we usually take for granted.
My family helped me imbibe invaluable life skills at an early age.
My mother was associated with an organization called Akkanabalaga, a AkkaMahadevi Samaj. Akkamahadevi a great spiritual personality who lived during the twelfth century. Akkana balaga worked for enabling women to learn various skills to help them earn and improve their economic conditions. My grandmother used to go to houses and collect donations to run the institution. The samaj also used to organise drama's at an annual exhibition in Hassan to reach out to the society. I am glad that I grew up in an environment which made me understand that contribution to the society is very important.
My father was also a great teacher. He taught me that dignity of labor is very important and nobody should be belittled for the work they are doing. He made us do all the chores at home, including taking care of plants. These experiences helped me develop holistically. I learned what humility is.
Growing up in a joint family made me develop interpersonal skills, interacting with people with varied mindsets made me more acceptable towards different points of views. Another important thing that helped me evolve was the freedom of choice that I was given since childhood. There was no constant asking as to what I am doing, what I am not doing etc. Because there was no pressure, I could explore and learn and this freedom, I believe, sharpened my faculties.
Sport was also an intrinsic part of growing up. I enjoyed playing cricket, badminton, you name any game; I used to play it. These involvements helped me gain holistic development.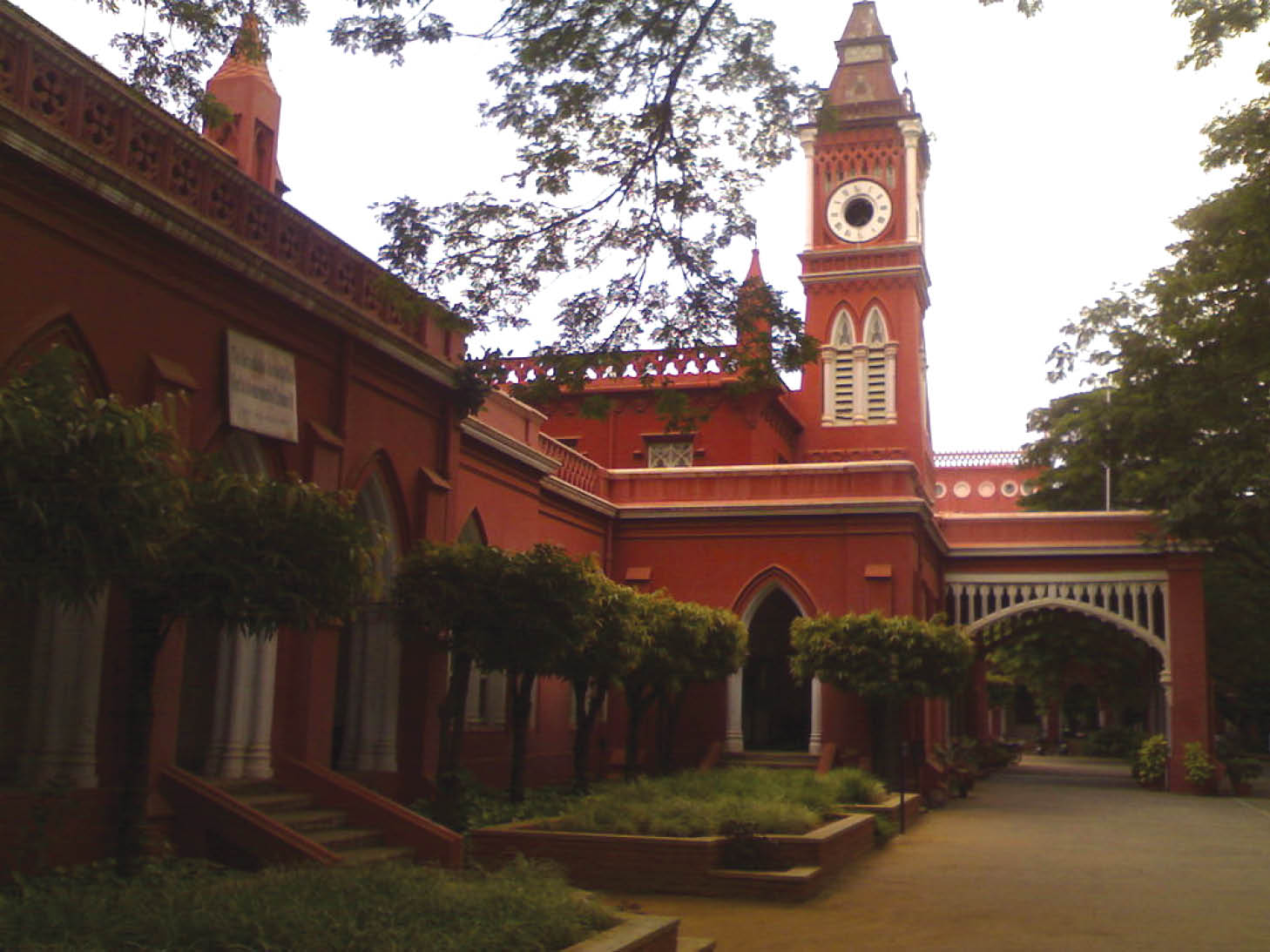 Encouraging teachers at school motivated me to work diligently.
Our school, being situated in a remote place, could not provide me exposure to lot many of things that I came across later. But what I learned at school was unprecedented. I learned to respect. As I observed my father paying huge respect to my teachers, I developed the similar ability. Moreover, the encouragement I got from my school teachers laid a strong foundation for my future accomplishments. The teachers used to have a lot of interest and pride in the way we used to perform. For instance, I still remember, in grade 10, before the Mathematics exam, my teacher told me, "You should get 100 out of 100." However, when I scored 98/100, he encouraged me immensely, motivating me to do better next time.
Also Read: ISRO space activities Bill seeks to open up space sector in India
Technical education happened by chance.
After school, I had plans of pursuing medicine. After completing grade 10, I joined pre-university, and took up one year course including physics, chemistry and biology with the intention of doing medicine. Even though I scored the highest marks in the exam, I couldn't meet the minimum age criterion. So, I decided to pursue BSc for one year.
I always had the desire to study in the National College, Bangalore. Fortunately for me, that year, they re-introduced the course, Physics Honours after a gap of many years. While studying there, I came across Professor H. Narasimhaiah (principal and physics professor) who later became the vice-chancellor of the Bangalore University. His simplicity, positive approach to life and dedicated efforts for societal development highly influenced my thinking and made me interested in learning more and more. Physics Honours course actually gave me a different perspective.
Neil Armstrong made me a fan of space.
When in 1969 Neil Armstrong stepped on the moon, we were listening to the radio commentary of the event live in the college's hostel. The enthusiasm was contagious. At that moment space looked very promising future. After completing Physics Honours I pursued my MSc in Physics with specialization in Electronics and then had an opportunity to study in Indian Institute of Science on Physical Engineering. In April 1975, for the first time a satellite from India, Aryabhatta was launched. That also in a way contributed to my choice of going for space activity. Even before my final year project work was completed, I spotted a vacancy in ISRO's Space Application Centre, applied for it and got selected.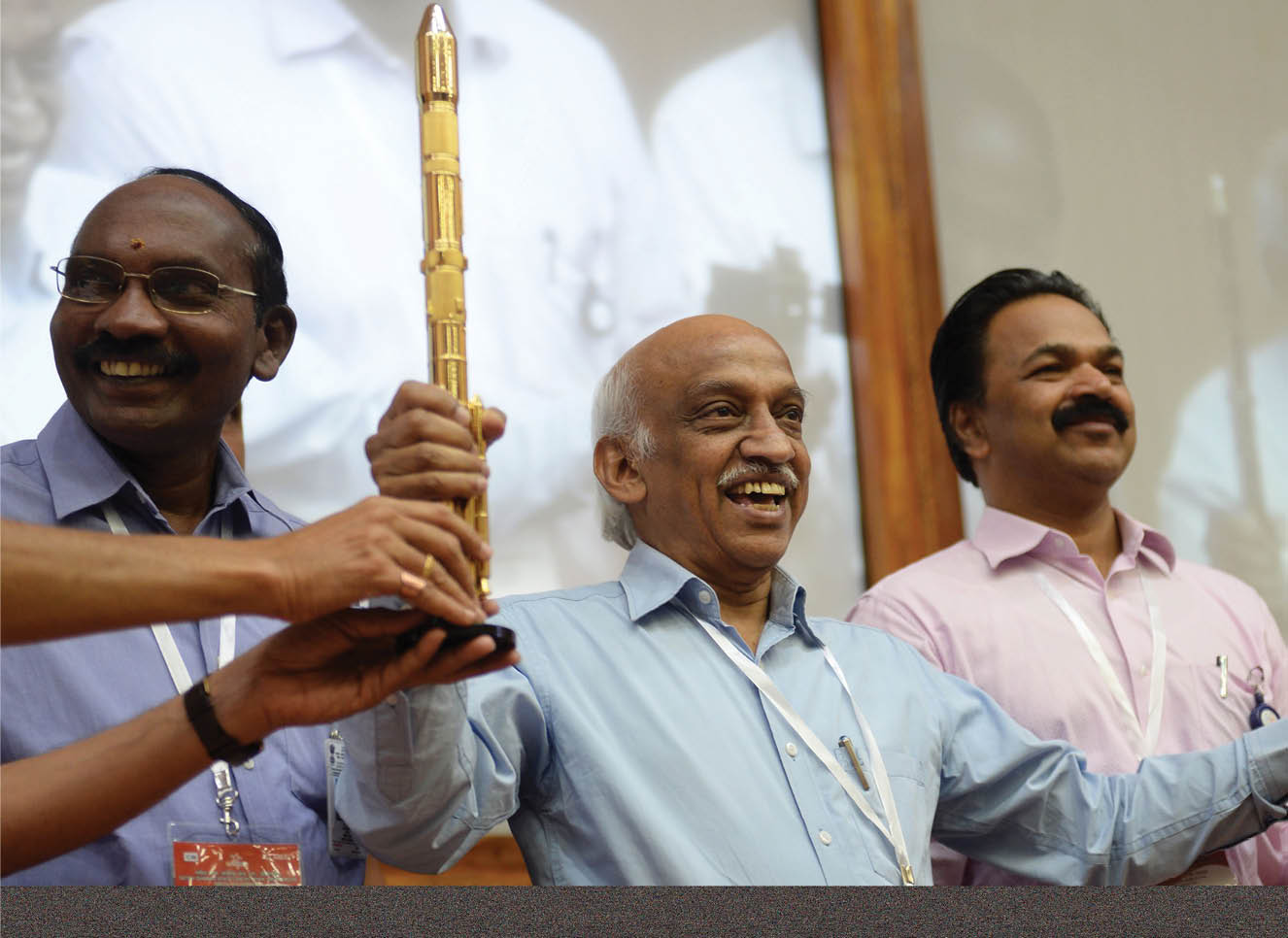 My journey at ISRO has been the most enriching part of my life so far.
Moving on from several techno-managerial positions at the Space Application Centre, I went on to function as the Principal Investigator of Terrain mapping camera and Hyper spectral camera payloads that flew in Chandrayaan-1 mission.
I became the Associate Director of Space Applications Centre in 2009 and later its Director in 2012. I am glad to get the opportunity to steer the design and development of several breakthrough areas in ISRO like — the space-borne electro optical imaging systems covering optical infra-red and microwave wavelengths, multi-band communication transponder system for GSAT-7 communication satellite for strategic applications, navigation payloads for Indian National Regional Navigation System etc.
Science and technology has the power to solve many problems; this is my biggest motivation in life.
I am inclined to use my knowledge and skills to develop solutions that can mitigate the difficulties of the people around us. Dr. Vikram Sarabhai inspires me immensely. He was a man with fantastic vision. Within 6 years of space technology being seen in the world, the first activities of launching rockets had started in India. He had also envisioned that this technology will give tremendous boost to the country's development, whether it's communication, remote sensing or navigation. He had conceived the idea of making technology accessible even from America. He went to America and expressed the desire to borrow their advanced technology satellite for one year, to give information to the entire rural community and to showcase to the government how technology can be harnessed for societal benefit. This passion of his to work for the common good drives me.
If you look at many of the activities that ISRO has undertaken, you will see that it has looked at whatever technology is accessible to it, and has modified it to bring down the cost and provide a solution specific to our country. For example, the 3-in-1 satellite and the 3-axis stabilized satellite, which nobody had ever built. Moreover, the three tier imaging system which we came up with was a unique way of generating information particularly given our small land holdings. We also had the highest spatial resolution imaging in the world in the civilian domain between 1995 and 1999.
I feel happy that we have been able to fulfill the promise that the great visionary Vikram Sarabhai had made to the country. Success on a regular basis has kept us motivated. Today for example, with NavIC and remote sensing data we are able to provide the fishermen community with critical information about fishing zones and alert them about weather in their local language. So the idea is- "whatever technology you have, make use of it and conceive a solution that can solve problems that are relevant to you." This motto is also a big motivator across the organization, because it brings perspective to your work and you are ready to ignore and forego many of the difficulties that you would have encountered in fulfilling them.
Nothing would have been possible without the support of my family.
It is not an easy task to work for the country and without enough support from the immediate family it can never be achieved. Without my wife Jyoti's support I don't think I would have done what I have done today. My family has gone through a lot of difficulties. My work made me move out of station very often and for long periods. My wife was at home taking care of the child and doing everything on her own. She was very supportive of the work we were doing. Her support motivated me to scale new heights. I really appreciate the contribution and I'm extremely grateful to her for being the biggest support of my life.
Spending quality time together
Whenever time permitted, we used to make travel plans within Gujarat and Rajasthan. We traveled a lot in my first car, a Maruti bought in 1986 that I was so proud of! Additionally, we would go for a weekend trip to any place within 500kms. Those trips created beautiful memories.
Books and sports have been my constant companions.
Since childhood, I have had the habit of savoring any book I can lay my hands on, anything from detective story to fiction, in Kannada language or English. Besides reading a lot, sport has always been a fascination. When I was a child, I used to play a variety of indoor and outdoor games. When I was in Ahmedabad, we used to conduct sports events across institutions. Ahmedabad had institutions like IIM, NID – National Institute of Design, CEPT (Centre for environment planning and technology), PRL (Physical Research laboratory, Space application Center). So we used to conduct tournaments for a Director's Cup in cricket, hockey, badminton and table tennis. This is how we kept ourselves engaged beyond work. With age, the only thing I could continue playing was Bridge, which I played once every week at our office canteen in Ahmedabad.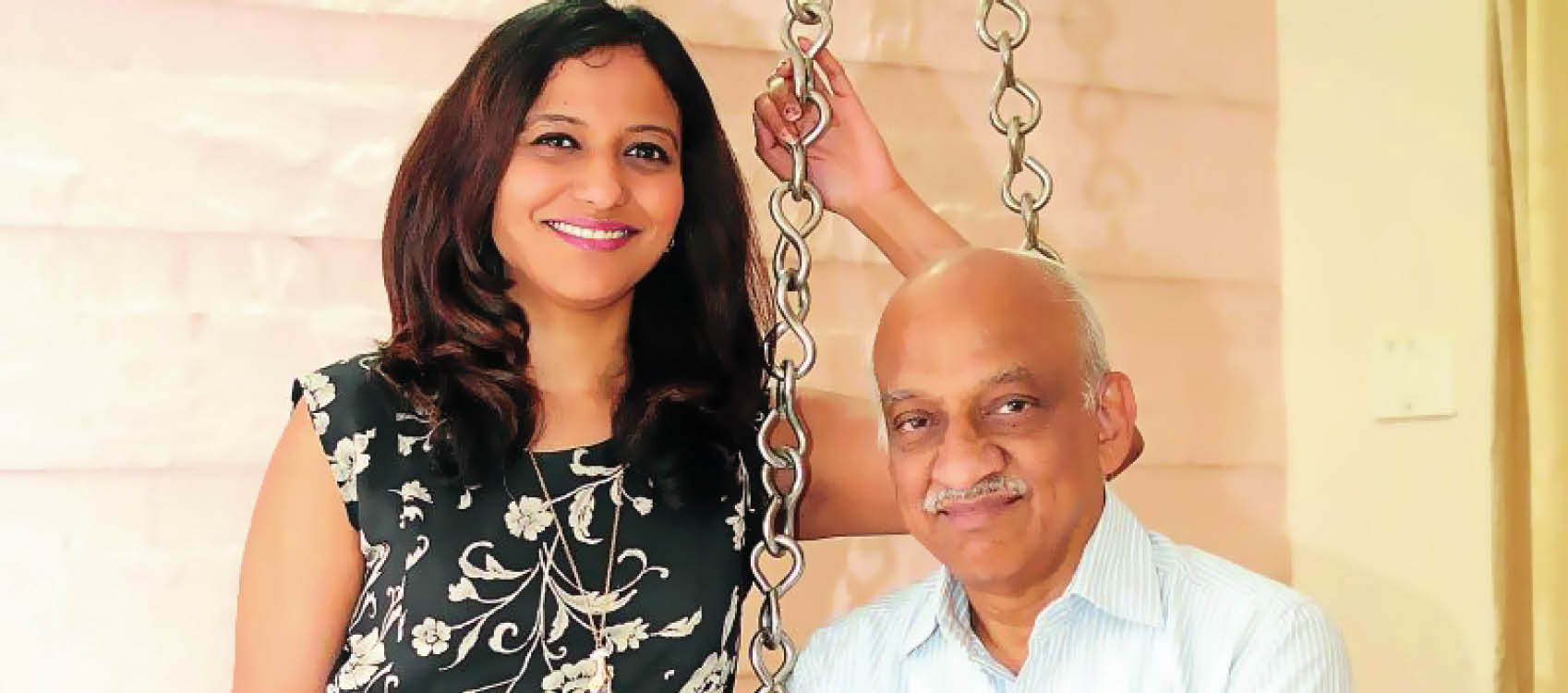 The retired life gives me more time to reach out to the society, understand people from different strata and their problems, and work towards deriving better solutions. The objective continues to be – "to solve problems using technology." But now it's not restricted to space technology, it could be anything. I intend to focus on capacity building using schools and colleges throughout the country. I realize that there is a huge gap between capacity and the knowledge people need to deal effectively with technology. How can we enable them will also be one of the activities I will be actively engaging myself with. I will remain associated with ISRO, providing perspective to the problems the scientists face as and when necessary.
I am happy that I have been able to inspire a few
One person who has got highly motivated with my passion for the country, my intent to do things for the common good, is my nephew, Chandrakanth B. N. is my sister's son who is now the chairman of Pairee group of companies. He had gone to US to study his Masters in Industrial Management at Northern Illinois University, but eventually returned to India only because I had told him we need to do something for the country. In India, he became a serial entrepreneur and established several companies providing employment and generating true value for our nation. One of his start-ups called 'Theorem India', an IT Services company for which he established a campus in Mysore is now a huge facility with over 1200 people working there. He also runs an NGO in Mysore for empowering rural girls by providing soft skills training.
With every interaction with children in schools and colleges I keep visiting, I try and bring to their knowledge what space technology has done to the country and through that process I make them aware of the capability that the country has, and how they can also contribute in general. That's how I make use of all the opportunities to update children, even at religious places like maths, which run educational institutions for underprivileged kids. I am glad to be able to make a difference in my own little ways.
Also Read: What are the various space policies