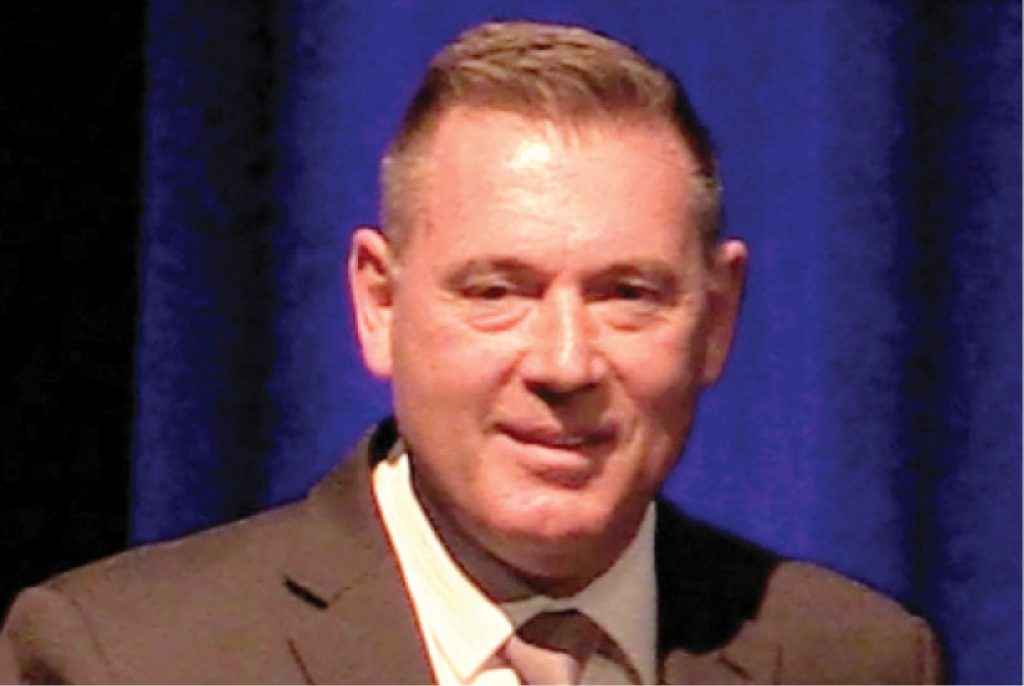 The WebGIS is integrating spatial data with business practices in diverse applications like powerlines, road design, urban planners, emergency services, and many government agencies, explains Mark Freeburn, CEO, AAM
Which technological innovations are driving your business today?
Most of the technologies driving AAM's business come under the one banner — integration. It wasn't that long ago that sensors and processing software had their own specialisations, but those boundaries are blurring. Point clouds now come from LiDAR and/or photogrammetry; coloured visualization surface models come from LiDAR, imagery, aircraft, UAVs or vehicles; point classification software, designed for aerial LiDAR, now works equally well with pointclouds from photogrammetry or a vehicle… and the list goes on.
And bringing the integration together is a geospatial platform, which at its simplest form we can call WebGIS. Terrain, asset vectors, imagery, 3D building models, meshes and textual data can be served to users with bespoke functionality. The WebGIS is integrating spatial data with business practices in diverse applications like powerlines, road design, urban planners, emergency services, and many government agencies.
What is your competitive landscape?
AAM's competitive landscape at the moment is diverse. This is partly due to the fast-changing technologies giving rise to new competition and partly due to AAM's continued strategy of working in all facets of the geospatial market — from state-of-the-art 3D integrated cloud offerings to traditional ground and aerial surveying.
Our strategy is to bring the best minds and state-of-the-art practices from enabling technologies and driving influences to 3D geospatial users
Consumer-facing services like Google Maps, Phone Apps, UAVs, and other technologies are introducing more and more users to the power of geospatial data. The result is a growing awareness of geospatial capability and even the link between consumer and business is merging. Historically, our clients were mainly civil engineers and government specialists, but now our clients include police officers, insurance agents, electricity distributors, web developers and urban planners.
AAM, along with other geospatial providers, both large and small, are converging where the competitive landscape is defined. Not only just for data, but also for information—that is information easily accessible through Cloud-based platforms.
What are the benefits of adopting a Cloud-based geospatial technology approach?
A Cloud-based geospatial approach is readymade for emerging (and rapidly developing) markets like India. Cloud-based solutions allow organizations to grow (or shrink) their geospatial resources to match their requirement and budget. They are elastic and scalable, allowing us the geospatial community to bring together huge datasets and processing power at scales we could only dream about only a few years ago.
AAM has been working in emerging markets for over 30 years and we know many excellent information services have failed because the client could not use the data supplied to them
Cloud-based users can pay for what they need, and nothing else. Web solutions offer more flexibility to provide different users with different functionality and the ability to only pay for the computing resources needed to solve specific and real end user objectives. Why frustrate the CEO with a complex range of features when he just wants to have high-level features? Why restrict the power user to limited options? Why limit the number of users to your application when browser-based mapping is easily developed and deployed?
Geospatial Cloud platforms and services support the way modern organizations operate in an ever more-connected world. An operation might be in Odisha in eastern India, with a head office in Ahmedabad in the western part of India, reporting to agencies in Delhi in north India, with input from consultants in Perth in Australia and financiers from London in UK. Cloud computing provides the platform for complex operations like this using a single point of truth.
3D is a big part of your strategy. Could you elaborate?
AAM's heritage is in surveying, where we always think in three dimensions. We introduced our K2Vi 3D visualisation and analysis service over a decade ago. The really big industry players are only now providing true 3D applications, and AAM is remaining ahead of the big players with niche 3D tools. Problems (and solutions) have always been in 3D, it has only been the limitations in software and people's thought processes that flattened spatial analysis to two dimensions.
There are a number of factors that are both driving and enabling the expansion of 3D geospatial markets. Computing capability and power, driven by gaming and virtualization communities, Cloud and network proliferation, and the emergence of a need to create smarter and more interconnected urban environments are all external factors driving 3D geospatial to new levels. Our strategy is to bring the best minds and the state of the art practices from the enabling technologies and the driving influences to 3D geospatial users. Right now we are building true 3D GIS bringing BIM, virtual reality and traditional GIS analysis and interrogation into a single user interface.
You have been a major contributor in project Virtual Singapore. Can you tell us about that?
We are very proud of our contribution to Singapore's Smart Nation initiatives. After winning several international tenders for the work, AAM has designed the surveys, acquired the data, processed the ortho-imagery and DTM, created photorealistic 3D citymodels, captured and created internal BIM models, provided our own K2Vi 3D visualisation solutions, and developed a true 3D GIS space management system. The project combined data from LiDAR, Nadir and oblique cameras, carried by aircraft, vehicle, tripod and handheld platforms, and presented in formats and WebGIS platforms for Whole of Government use. This is a great example of the "integration" innovation discussed earlier, as well as the benefits of capturing a holistic spatial infrastructure from which all agencies will benefit. Singapore's expenditure has been significantly less than what it could have been by commissioning small pieces of data for the many Singaporean Smart Nation initiatives.
All of these projects were undertaken in close collaboration with the respective government departments, which certainly contributed to the successful execution of these complex projects. Singapore has a complex cityscape, high-quality standards and advanced technological infrastructure. AAM's sophisticated geospatial services met those standards and significantly advanced that infrastructure.
What is the single biggest challenge that nations are facing while developing smart cities?
The concept of smart cities inherently involves many players from diverse fields such as ICT, engineering, urban planning, environmental sciences and even robotics. Each of these players is looking to establish their predominance in a growing market around smart cities. The challenge for the geospatial community is helping each of these disciplines work with, or build from, a single, comprehensive virtual geospatial model. If we can achieve this we can minimize the belief that each participant in the smart city development needs independent and isolated geospatial information. In short, it is understanding that a comprehensive, and constantly maintained, spatial model is fundamental infrastructure that will be the very heart of a true smart city.
The challenge in meeting this objective is providing seamless and painless acquisition, interrogation and visualization of all forms of spatial information, from abstract planning, architectural and building information models to regional and global environmental and geophysical models. We are getter closer to this integration but still need to work through some issues on scale, generalization and interpretation of standards to achieve homogeneity.
What kind of focus do you have in the emerging markets?
In an emerging market we need to ensure that the modern spatial service fits the work practices of our clients. AAM has been working in emerging markets for over 30 years and know that many excellent information services have failed simply because the client could not use the data supplied to them. Our responsibility is work with our emerging market clients, presenting the right options of spatial infrastructure, technology and scale, ensuring the data, the process and the outcome all fit their needs.
To do this we often need to again consider how integration can best serve the market. The emergent markets, who may have the vision and the desire, to leap frog some of the fragmented system developments of the past, need companies like AAM to work in partnership with other providers, other technologies and other service organizations. The result is our focus being as much on the success of the whole project not just the acquisition or implementation of a single geospatial component.
What are your plans for the mature markets?
AAM has a two-pronged approach for the mature market. We look at 'steady-state work' where organizations continue to consume current imagery and location information. For this segment, we strive to find ways to deliver the data in a quicker, cheaper and easier way (mainly through Web delivery). The second segment is to better integrate our wide spectrum of services for specific industries. For example, we have been providing LiDAR and imagery inspection services to the powerline industry for many years. We are now innovating to offer significant savings to our clients by incorporating these varied outcomes in a single service from a single flight. Not only are we improving what powerline inspections we offer, but also advancing the deliverables from simple 'fault reports', through to ordered and efficient work orders and even work packages. This same concept of incorporating data with better deliveries applies to many other industries.
What is your leadership style?
I am a bit of a hands-on person, so I like interacting with the staff, customers, technology and projects as much as I can. I have grown on using and working with geospatial information and processes, and I try, as much as possible, to understand the technologies and solutions we present to our customers. I like face-to-face interactions and forums such as the Geospatial World Forum offer a great opportunity for me to break away from the day-to-day and spend time with industry colleagues and customers. I am still learning some aspects of social networking environments and the change this brings to geospatial marketing and business interactions.