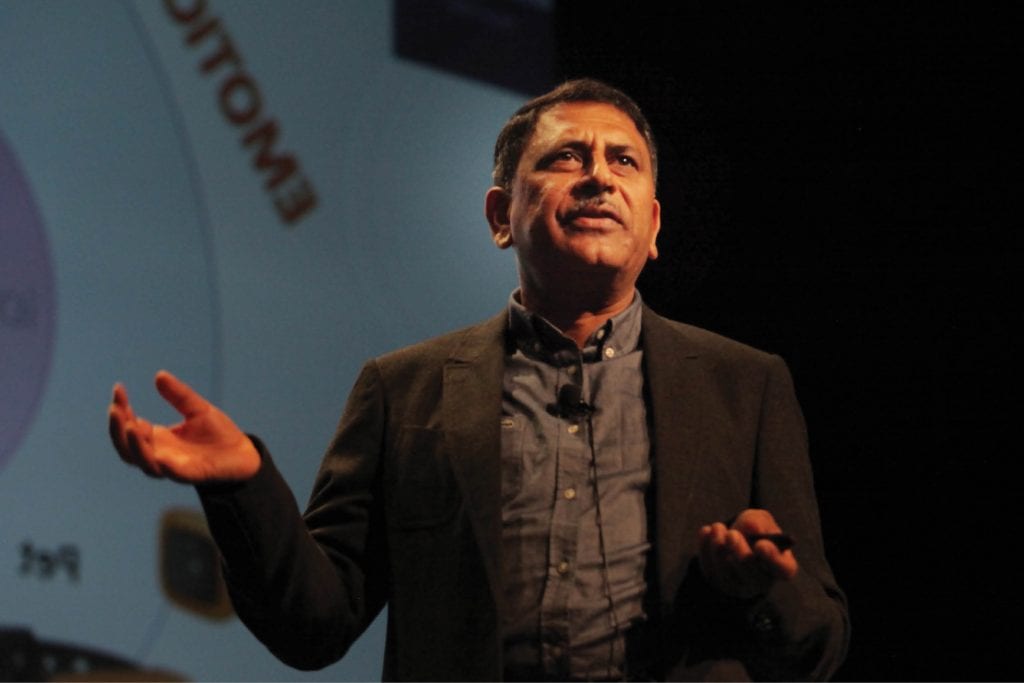 Geospatial technologies are certainly becoming a default part of the digitalization process that the world is undergoing. As we move towards a future that is powered by smart homes, communities, cities, roads, autonomous mobility, etc. machine-readable geospatial information becomes an essential element of its ecosystem, and every element will become geospatially tagged. We are gradually becoming a more "geo-aware" world where geospatial technologies are combined with location technologies. This convergence is supported and accelerated by artificial intelligence, data science and analytics to provide real-time geoinformation. The "geo-aware world" of the future requires integration of multiple technology platforms. Geospatial companies that form collaborations based on open platforms will succeed in future.
The geospatial industry is going through a massive transformation and companies will have to link themselves to some of the core elements of these disruptions. Companies that can focus on developing solutions or elements of collaborative solutions for smart cities, autonomous vehicles, IoT connected enterprises, autonomous delivery, etc. will thrive. AI-driven data analytics, on-demand machine-readable geospatial information, accurate location awareness, ability to sort through massive amount of data generated by smart sensors in real time are some of the technologies that companies need to invest in.
How to be future-ready
The industry will have to adopt to the changing needs of the future. Many technologies and systems that sufficiently address the current requirements, may not be fit for future applications. For example, at present, many mass consumer-centric applications are empowered by visual maps which allow for easy human interpretation, while the same resolution of granularity of maps may not be useful for autonomous cars. The cars of the future will need HD and machine-readable maps. Companies need to be constantly aware of the upcoming changes in the ecosystem and ready themselves for them accordingly to make the best of such opportunities.
Also Read: Geospatial data has become one of the core enablers – Rishi Daga, EagleView
The application of location analytics for businesses and consumer applications has grown rapidly. Recently, it has received a lot of coverage, some of which has been negative, especially in terms of regulatory non-compliance and data privacy-related concerns. However, that is also typically the sign of a technology becoming popular and successful, since it is only once a technology has been accepted and is being used in our daily lives, do we seriously begin to assess its positives and negatives. We have to collectively figure out how to address these concerns and transform the negatives into positives.
Data privacy and protection
Since location is one of the most sensitive types of user data, its protection and anonymity is of utmost importance. Location technologies, just like any other line of technologies, offer values to its users along with some inherent challenges. With the recent episodes of location data misuse, there is a rising clamor among the public for tighter regulations for its access and distribution.
The industry is concerned that regulators may even go overboard in creating stringent regulations to pacify the concerned users, which may eventually suppress innovation in this sector. It is therefore imperative for the industry to clearly articulate the benefits of using location intelligence vis-à-vis the challenges that it poses, and take concrete action to address those challenges. It should diligently work with all major stakeholder such as user-groups, data providers, regulatory authorities, etc. to develop a conducive environment for its sustained delivery value to the users.
Geospatial technologies will play a crucial role in enabling sustainable living as well. However, it is not one technology, but a combination of technologies that will drive towards a more sustainable world. For example, autonomous vehicles will make driving more efficient and safer, they would require smart sensors, accurate location, geospatial information, and ability to process and analyze enormous amounts of data in real time. Artificial intelligence will enable us to generate geospatial information more efficiently and process the data generated by "geo-aware" smart sensors more efficiently.
Also Read: Geospatial industry lacks skilled workforce to make a difference