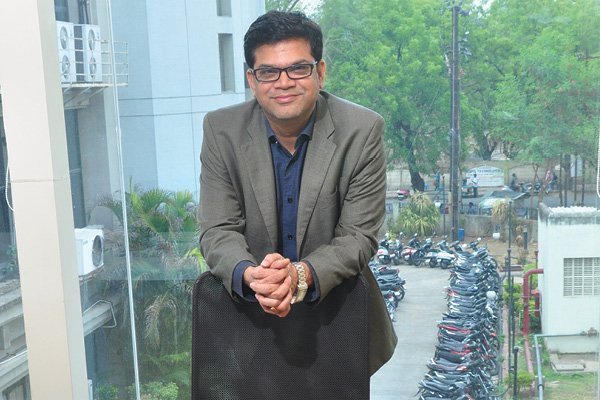 Geospatial technology is permeating in the digital landscape very rapidly and eventually driving the digitalization process that the world is undergoing. The accelerating transformation of the industry is opening up new opportunities to serve the needs of consumers, professionals, enterprises and organizations. In order to grasp these opportunities, the geospatial industry needs to modify its project lifecycle models and fast-track latest technology adoptions to traverse the digital ecosystem and realize the value-creation potential that geospatial promises. Further, it also needs to synchronize with constantly changing business processes.
We are entering a new age of geospatial Big Data due to significant increase in the demand for geospatial information. However, we must acknowledge that the big shift is not coming from the geospatial industry, but from outside. Growth in drones and the data they produce will be of focus in coming years. Further, integration of artificial intelligence and machine learning with geospatial will play a significant role here.
Location intelligence is going to be integral
Location intelligence is bringing new analytical capabilities. Artificial intelligence and deep learning technologies are harnessing the availability of high-performance computing and high-resolution geographic data to empower the geospatial ecosystem by facilitating seamless augmented real-time perception, geospatial intelligence, predictive analytics and visualization. AI and IoT devices can be combined to analyze spatio-temporal data at the point of origin and embed geospatial intelligence into devices. With the integration of AI, deep learning and IoT with geospatial, location intelligence is going to be integral to new business models, turning insights into actionable intelligence and informed decisions.
We have successfully employed IoT sensor technology, smart grid, smart meters and automation to help utility clients to comprehensively capture data, minimize cost, drive top-line growth, and improve consumer perception.
In sync with new innovations
In the past five years geospatial industry has immensely evolved and as trend shows this is going to be the pattern for years to come. At Ceinsys, we constantly pursue and evaluate new innovations. Our plan is to become a disruptor ourselves and challenge this disruptive environment rather than being a temporary solution provider.
Ceinsys positions itself as a system integrator in the geospatial market by integrating numerous technologies and providing end-to-end solutions. We are involved in every phase of project lifecycle, and have vast expertise and capacity in data acquisition, data processing, analysis and software development. To keep up with the pace of technological advancements, we have adopted new emerging technologies in timely manner, maximized customer service level, and developed strategic alliances with OEMs. Recently we invested heavily in training and capacity building and overhauled business and organizational process areas to enable ourselves to soak in the digitalization wave.
Other than this, we are focusing our resources on specific domains like transport, energy, utilities and defense, in addition to aligning innovation and new product development plans with our business strategic objectives. In future, a large chunk of our R&D budget will be spent on 3D data acquisition technology, customized software development and geospatial analytics.
Also Read: Location Data is Critical for Big Data Analytics – Richard Blain, Earth-i