Catch up with some of the most exciting technology trends of the year gone by and how they will change the industry
Why NASA's GOES-R weather satellite is a game-changer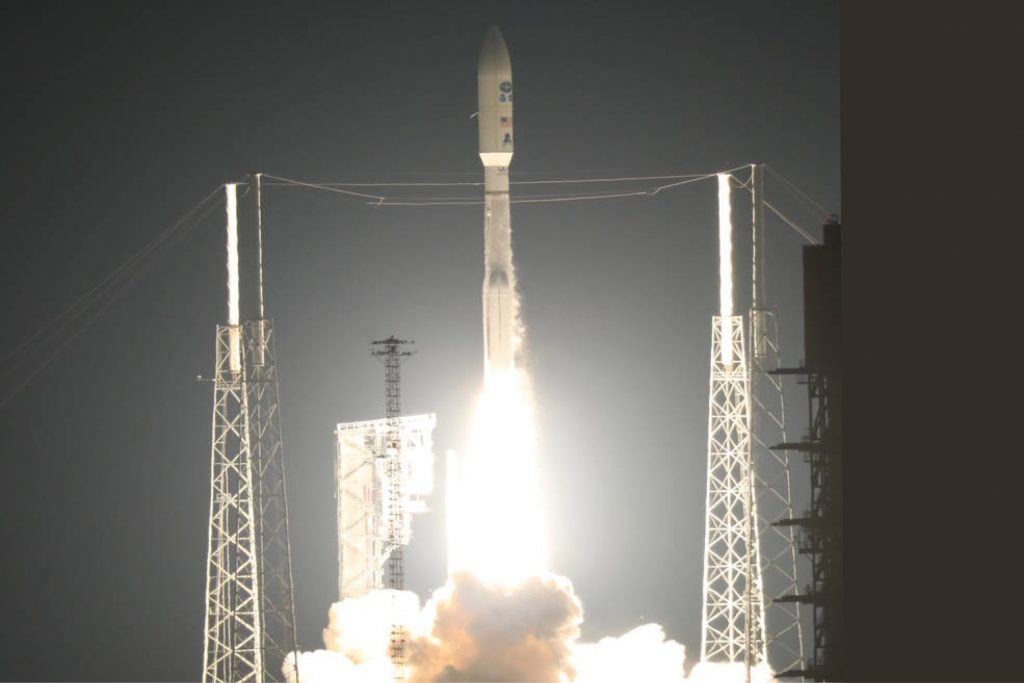 Geostationary Operational Environmental Satellite-R (GOES-R), the first of NOAA's highly advanced geostationary weather satellites, launched by NASA in November 2016 will boost the weather observation network and NOAA's prediction capabilities, leading to more accurate and timely forecasts, watches and warnings. GOES-R is a major step forward in terms of providing more timely and accurate information that is critical for life-saving weather forecasts and warnings. For the first time, a satellite will be able to map total lightning (cloud-to-cloud and cloud-to-ground (CG)) continuously. GOES-R will use the Geostationary Lightning Mapper (GLM) for the purpose. Another exceptional feature is its space weather sensors ― advance capabilities for monitoring Coronal Mass Ejections (CMEs) which will monitor the Sun and transmit crucial information to forecasters so they can issue space weather alerts and warnings. In all, data from GOES-R will result in 34 new or improved meteorological, solar and space weather products. GOES-R will also provide four times more spatial resolution, five times faster temporal and three times more spectral information.
Chinese researchers develop solar-powered UAVs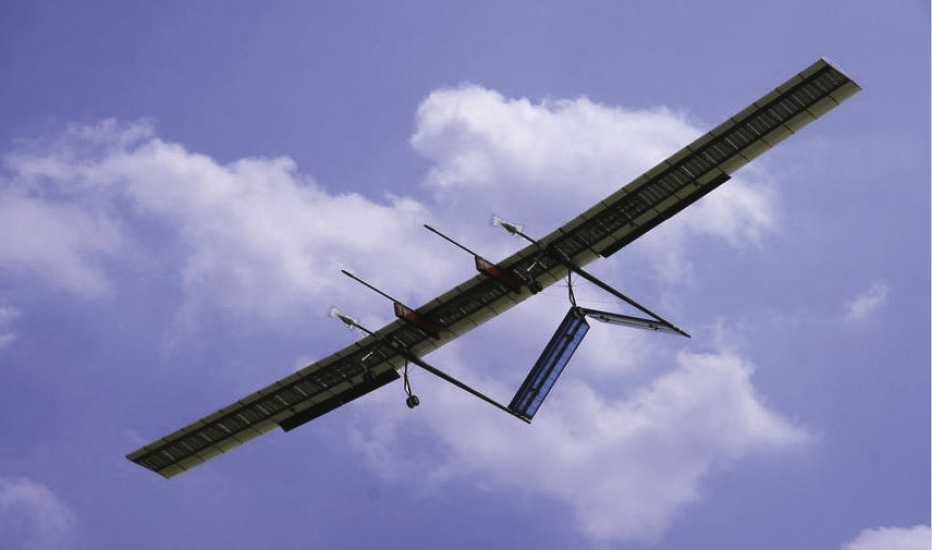 Chinese aviation researchers are developing solar-powered drones that would be capable of staying airborne for at least a month. The research team conducted the maiden flight of the drone at an airport in northwestern China. Scientists are continuing work to improve batteries and motors, adding that China is already a top maker of solar-powered drones, second only to the United States. The academy, part of China Aerospace Science and Technology Corp, is one of the country's largest military drone developers. Solar-powered drones can fly at altitudes of 20 to 30 kilometers for a long time, which means they can be used as "atmospheric satellites" to provide services conventionally dominated by satellites in space.
NASA maps human-made CO2 from space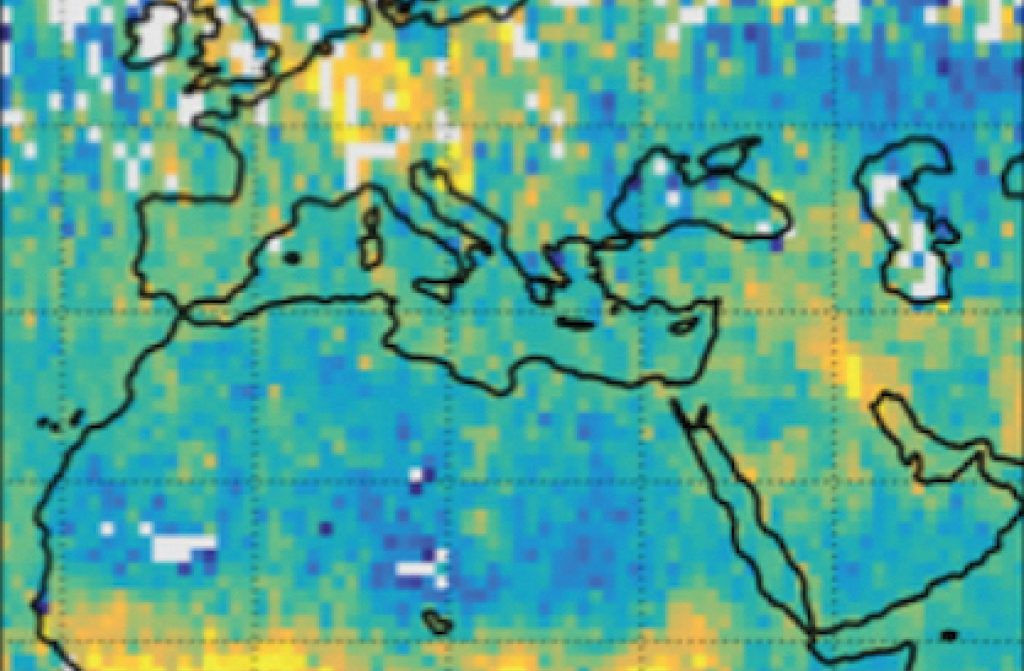 Scientists have produced the first global maps of human emissions of carbon dioxide ever made solely from satellite observations of the greenhouse gas. The maps, based on data from NASA's Orbiting Carbon Observatory-2 (OCO-2) satellite and generated with a new data-processing technique, agree well with inventories of known CO2 emissions. No satellite before OCO-2 was capable of measuring CO2 to allow researchers to create maps of human emissions from the satellite data alone. Launched in July 2014, OCO-2 collects space-based global measurements of atmospheric CO2 with the precision, resolution, and coverage needed to characterize sources and sinks on regional scales.
Hyundai's self-driving car features hidden sensors & LiDAR system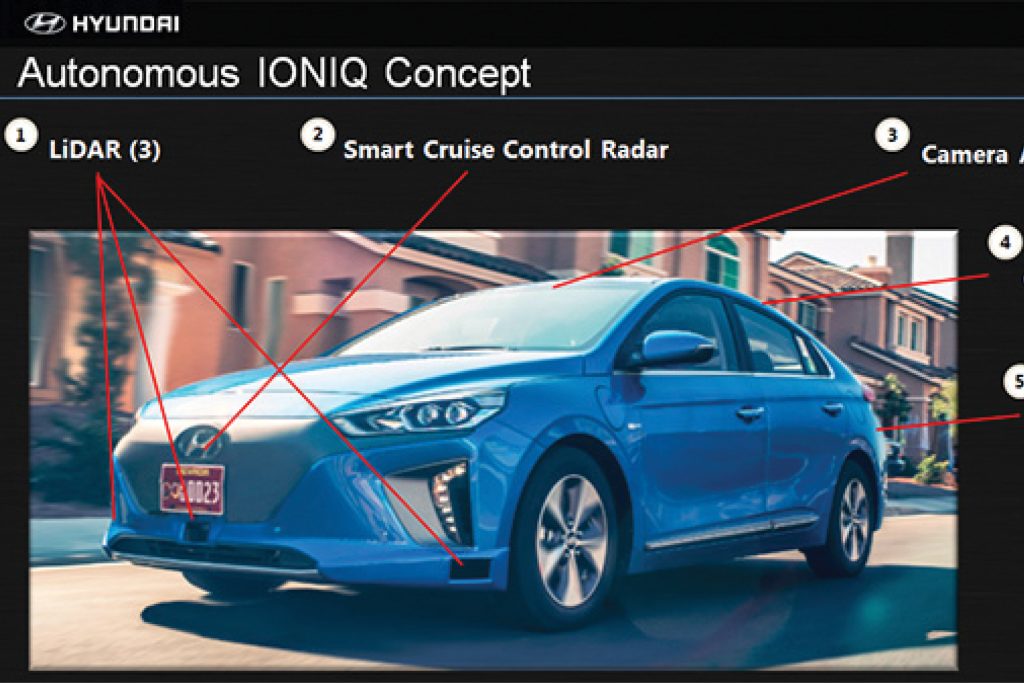 Automobile manufacturer Hyundai Motor Company has introduced its Autonomous Ioniq concept, which is among a few self-driving car concept that have a hidden LiDAR system in its front bumper instead of on the roof. The car's hidden LiDAR system allows the autonomous Ioniq to detect the absolute position of surrounding vehicles and objects. The features build upon the capabilities of the production Ioniq, which offers automatic emergency braking with pedestrian detection, smart cruise control, lane departure warning and rear cross-traffic assist. The Ioniq also incorporates all autonomous controls into existing systems to ensure that drivers can have a seamless transition between active and self-driving modes.
Autodesk LIVE brings interactive storytelling to life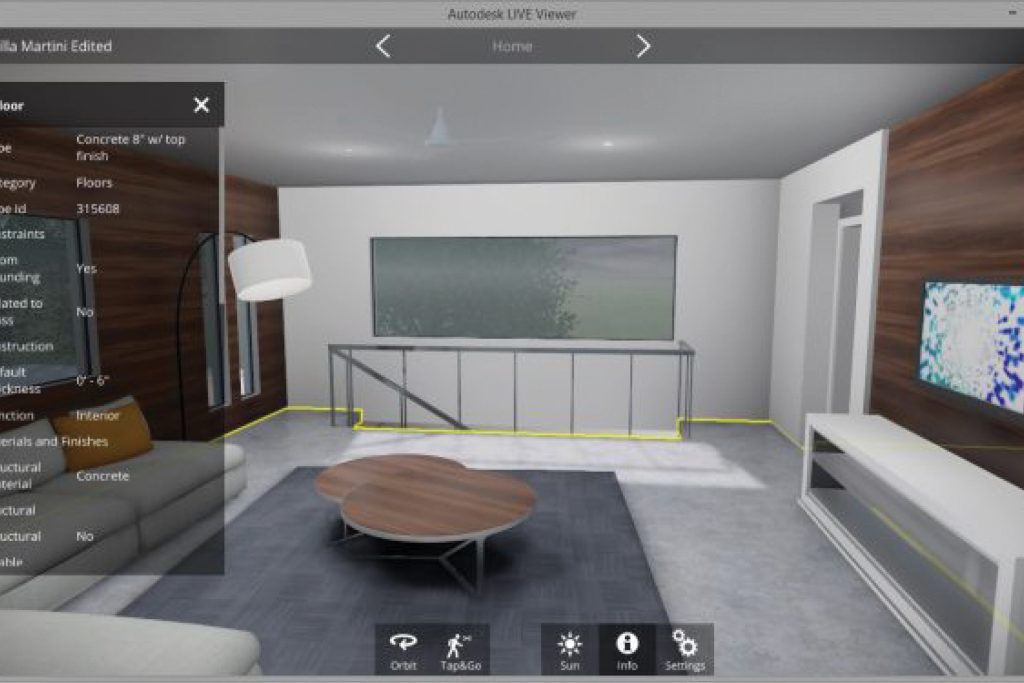 The new interactive visualization service, Autodesk LIVE, offers Revit users in architecture, engineering and construction industries (AEC) the ability to transform their designs into fully-interactive 3D models. The Autodesk LIVE experience draws viewers into the story of an architectural design much like a video game. With one click in Revit, Autodesk LIVE seamlessly and invisibly converts project visualization into an interactive model in the cloud. Architects, engineers and construction professionals may customize and more easily share the experience with clients to explore on their own, enhancing communication of a digital design before a project ever breaks ground.
EDRS, the New Telecom Expressway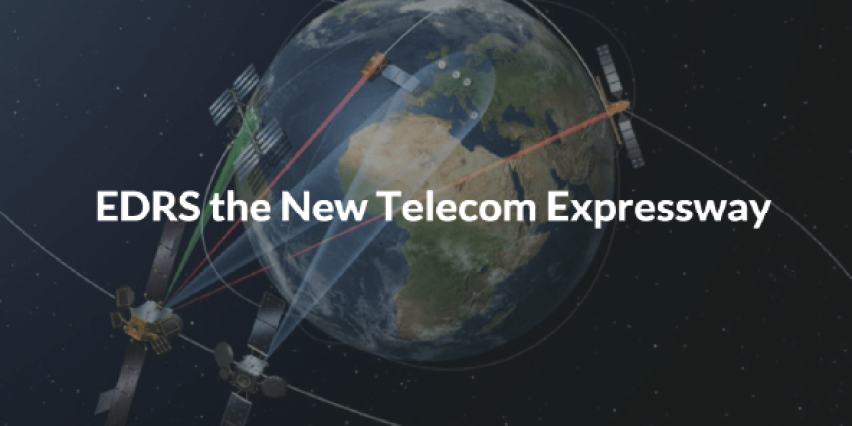 ESA launched its European Data Relay Satellite, EDRS-A as a hosted payload on the Eutelsat-9B satellite on a Proton rocket from, Kazakhstan. Dubbed as the "Space Data Highway" it positioned in the Geostationary orbit and will use cutting edge laser technology to communicate with Sentinel 1 and 2 satellites which are in low earth orbit. It will later be joined by EDRS-B and between them they will provide near real-time data from the Sentinel satellites to any ground station within the view of these two relay satellites. By relaying the data the system will cut down the delay between data acquisition and delivery to the intended users. This will be very useful in situations of disaster and emergency.
EDRS is operationalizing satellite to satellite laser communications. This is a tremendous technological achievement. Laser beams, unlike radio beams are highly collimated and therefore the transmitter and receiver have to be on stable platforms. Satellites in space have to therefore achieve a level of stabilisation which pushes the envelope. The beam must track the LEO satellites precisely. For the LEO satellites the requirement is to provide a stable link as it moves rapidly in the field of view of EDRS.
HERE's real-time traffic service will give a leg up to autonomous cars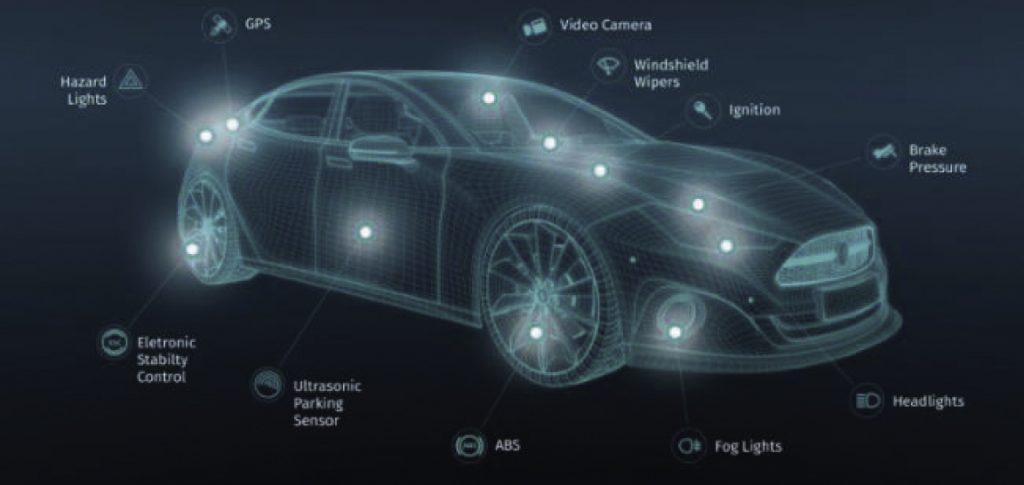 HERE real-time traffic service is something to look for in coming days. The service will warn of road hazards and traffic conditions by utilizing the sensors and cameras mounted on board the luxury vehicles. This was expected ever since HERE was acquired by a consortium of German car manufacturers — Audi, BMW, and Daimler last year. This will be the first time automotive sensors will be used to provide crowd-sourced data to give drivers immediate information on traffic flow. The data generated by the German luxury cars will provide more detailed information than the crowd-sourced traffic service offered by Google. Built-in cameras will be used to read road signs, thus warning drivers of lane closures, construction or if parking spaces are available.
NASA banks on GPS to track cyclones with small satellites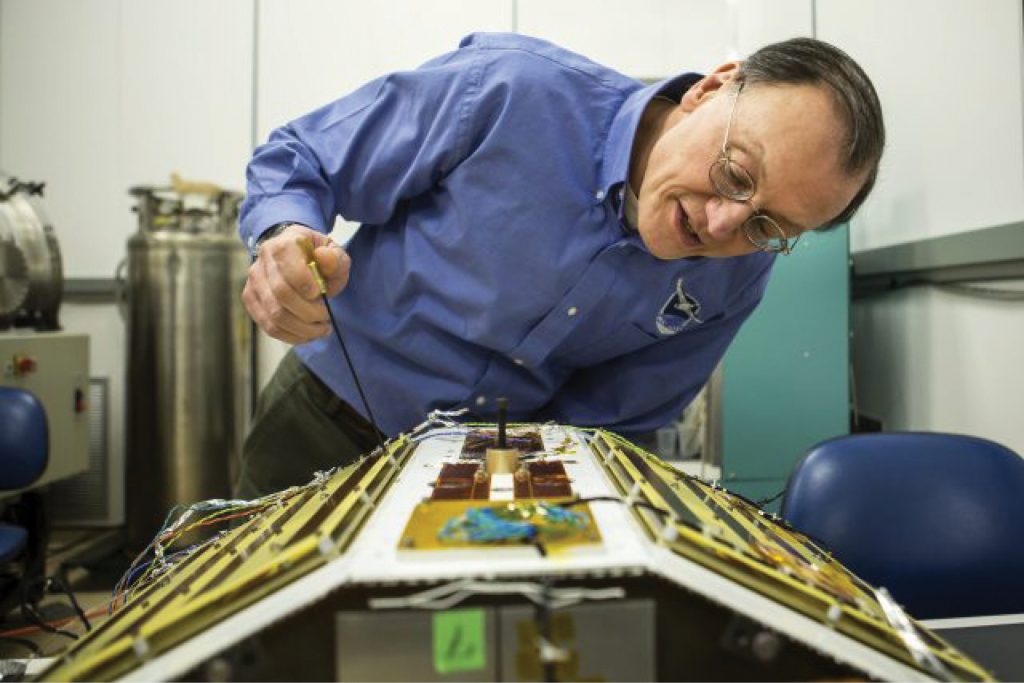 NASA is using same navigation technology as used in cars in its satellites to track cyclones. The fleet of eight next-generation microsatellites is known as the Cyclone Global Navigation Satellite System (CYGNSS) and it will measure details crucial to accurately understand the formation and intensity of tropical cyclones and hurricanes. Each satellite will take information based on the signals from four GPS satellites to take a novel approach for measuring wind speeds over the Earth's oceans. As the CYGNSS and GPS constellations move around the earth, the interaction of the two systems will result in a new image of wind speed over the entire tropics every few hours, compared to every few days for a single satellite. Researchers hope that the collection of data will eventually help meteorologists in predicting hurricanes.
A unique entry point to EO Data: Rocket in your pocket
The "Rocket in your pocket" by Jeobrowser is recognized as the 2016 European EO product of the year. It is considered to be the most innovative product that integrates an element of open data resources. The EARSC competition goes under the umbrella of the EU Framework Program for Research and Innovation ConnectinGEO project recognised. The "Rocket in your pocket" application provides a unique entry point to search, visualize and download Earth Observation products from various catalogs. Collections are available for search: Sentinel-1, Sentinel-2, Landsat 8, SPOT 6-7 and Pleiades images for download: Sentinel-1, Sentinel-2 and Landsat 8 data. The database is updated daily from the CNES PEPS platform (Sentinels) and from the USGS platform (Landsat). One of the coolest features is the density result map.
Apple patents mobile mapping on iPhones
Apple iPhones are likely to have mobile mapping capabilities soon. The company has applied for a patent that talks about a future mapping application for an iOS device like an iPhone in which data from a laser sensor and positioning circuitry is combined to create an accurate depth map of a user's surroundings. During mapping operations with the electronic device, laser sample data and device position data may be gathered at multiple sample points on one or more surfaces. The positioning circuitry may be used to determine the device position and orientation at each point at which laser sample data is gathered.
New type of laser with light and water waves
Researchers at the Technion–Israel Institute of Technology have developed laser emissions through the interaction of light and water waves, combining two areas of study previously thought unrelated. The team discovered that wave oscillations in a liquid device can produce laser radiation as well. The researchers built a device that used an optical fiber to deliver light into a small droplet of octane and water. It compensated for the otherwise low efficiency between light waves and water waves, allowing the two types to pass through each other approximately 1 million times within the droplet. The energy generated by this interaction leaves the droplet as the laser emission. The droplet deformation caused by this very small pressure from the the light is a million times greater than what's seen in current optomechanical devices, so this laser tech would be easier to control.