From health, to fitness, to style, wearable technology is everywhere. Each and every one of these products are standing out for the right reasons and blowing our minds, to say the least. Sanskriti Shukla lists out 10 of these inventive wearables that are in the market right now.
Apple Watch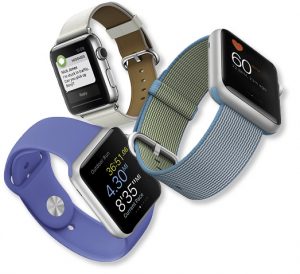 This is one wearable everyone is watching. It incorporates fitness tracking and health-oriented capabilities with integration with iOS and other Apple products and services. The device is available in four variants: Apple Watch Sport, Apple Watch, Apple Watch Hermès, and Apple Watch Edition. With the agenda of keeping its user motivated, Apple Watch measures your workouts, tracks your activity and helps encourage healthy routines. But it doesn't just stop there. Being able to check your notifications, or see who is calling feels like the future, especially when you are exercising or in a situation where grabbing your phone isn't really an option.
Samsung Gear VR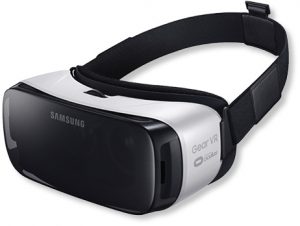 Samsung's latest Gear VR headset was launched on the August 19, 2016. The new Gear VR headset, which has a wider, 101 degree viewing angle. Powered by Oculus on a Samsung Galaxy S6/S6 Edge, S6 Edge+ or Galaxy Note 5, with not one but two app stores, you can transport yourself to 3D, CG animated worlds and 180 or 360 degree live action scenes. The Gear VR is wireless, portable and easy to pick up and play. But it's not just for gaming. Users can experience 360 degree content on their Gear VR by heading over to the Gear 360 VR Gallery for videos and photos taken with the Gear 360.
FiLIP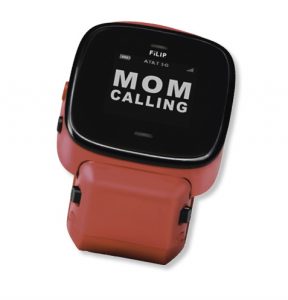 The FiLIP is a wearable phone and locator for kids, designed with parents in mind — giving them the peace of mind they crave, while providing kids the freedom they need to be kids. With built in GPS, GSM and WiFi, the FiLIP acts as a tracking device with parents able to locate their children using the companion iOS or Android app. If you have more than one kid, the revamped FiLIP app allows for multiple profiles to be created. Using the FiLIP app, you can see your child's location on a map at any time.
SmartSoles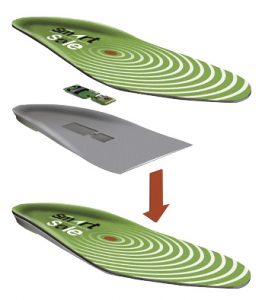 GPS SmartSoles, GTX Corp's flagship product, are an unobtrusive monitoring and tracking solution that provide peace of mind for family members and those caring for the millions of people suffering from memory impairment and wandering which can be caused by Alzheimer's, Dementia, Autism, Traumatic Brain Injury or other cognitive memory disability. The SmartSoles are placed in the wearer's shoes and contain a GPS tracking chip connected through a cellular network that sends a signal to GTX Corp's proprietary IoT platform monitoring website or smartphone app, showing the exact location of the individual wearing them. They come in several trim to fit sizes for both men and women, are water resistant.
Garmin Vivoactive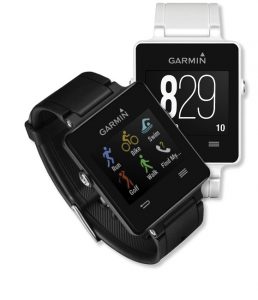 The ultra-thin GPS smartwatch with a sunlight-readable, high-resolution color touchscreen, features a variety of sports tracking features along with GPS. Vivoactive acts as a smartwatch and fitness tracker. It keeps tabs on your daily steps and nightly sleep. It also prompts you to move about if you have sat around for too long. Garmin's Vivoactive pairs with your smartphone to deliver a host of notifications to the wrist. It notifies the user of texts, calls, WhatsApp, tweets, Uber alerts. It's battery charge lasts through all your activities with up to 3 weeks in watch/activity tracking mode or up to 10 hours using GPS.
TomTom Spark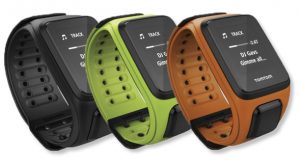 The TomTom Spark comes with GPS, heart rate monitoring and timing tools, and is ideal for the health-conscious out there. This wearable is suitable for runners, cyclists and gym-goers. Spark lets users track every sprint, stroll and step, as well as see the total time, distance and calories burned. You can use it out on the road, when cycling, in the gym or when swimming in the pool. You can also switch modes to mix up your training, or use it for sleep tracking. But the star feature of Spark is the built-in storage for songs. It uses Bluetooth to sync to wireless earphones so that you can conveniently ditch your smartphone while working and gives you more freedom to jump around.
Microsoft Hololens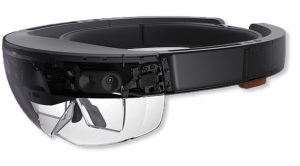 Microsoft HoloLens, the company's holographic, augmented reality headset wowed us when it was unveiled at a Windows 10 event at the beginning of last year. With the aim of 'going beyond the screen', Holograms lets the user visualize and work with their digital content in relation to their real world, unlocking new insights and capabilities. HoloLens is powered by a custom-built Holographic Processing Unit (HPU) and Intel 32-bit architecture. The processing unit is made of custom silicon that allows HoloLens to understand gestures and gaze while mapping the world around you, all in real time. Built-in cameras on the device allow the user to record mixed reality captures (MRC).
Lechal GPS Shoes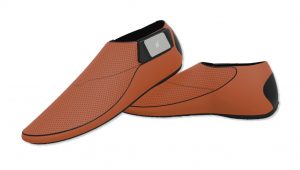 Lechal (lay-chull, "Take me along" in Hindi) footwear is a disruptive innovation designed to smoothly integrate into the everyday. Lechal is the world's first haptic footwear, and allows you to navigate hands-free and also tracks your fitness metrics. Available as an insole or a shoe, the stylish and comfortable smart footwear can be worn like any other, but offers never-before-seen functionality. By pairing with the Lechal app via Bluetooth on Here Maps, the user can set a destination and receive directions via haptic vibrations on his/her feet making any journey truly hands-free. If the wearer needs to turn left, the left side will gently vibrate and so on. For users visiting a new city, or looking to rediscover their own, the footwear allows users to tag locations, set destinations and get real-time data on landmarks all around you.
Fitbit Surge and Charge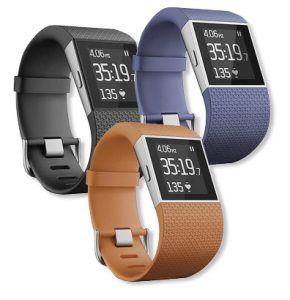 Fitbit has released two new fitness trackers: the Surge and the Charge. The Surge is the new top-of-the-line model, with a GPS tracker, caller ID and music controls on top of its usual health-tracking elements. It also features an always-on watch face. Users can also enjoy wireless syncing to hundreds of devices, music control of mobile playlists, smart notifications like texts and emails and a connected GPS system to map routes when synced with a compatible device. With a comfortable fit and caller ID, Charge lets you stay connected in style. See incoming call notifications on display when your phone is nearby to stay in the know, on the go. Founded in 2007, Fitbit is accessible on more than 200 phones, including Android, iOS and Windows — more than any other tracker.
Moto 360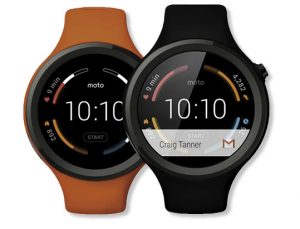 Moto 360 powered by Android Wear brings your favorite Google services right to your wrist. Users can scan their latest Gmail messages. It makes it easier to get directions from Google Maps. Moto 360 includes a built-in activity tracker to monitor your daily efforts and offers coaching advice to help you meet your goals. Users can sync playlists and podcasts from Google Play Music, straight to their Moto 360. Compatible with Android 4.3 and above, the Moto 360 supports most Android Wear apps that are easily downloadable on your mobile.