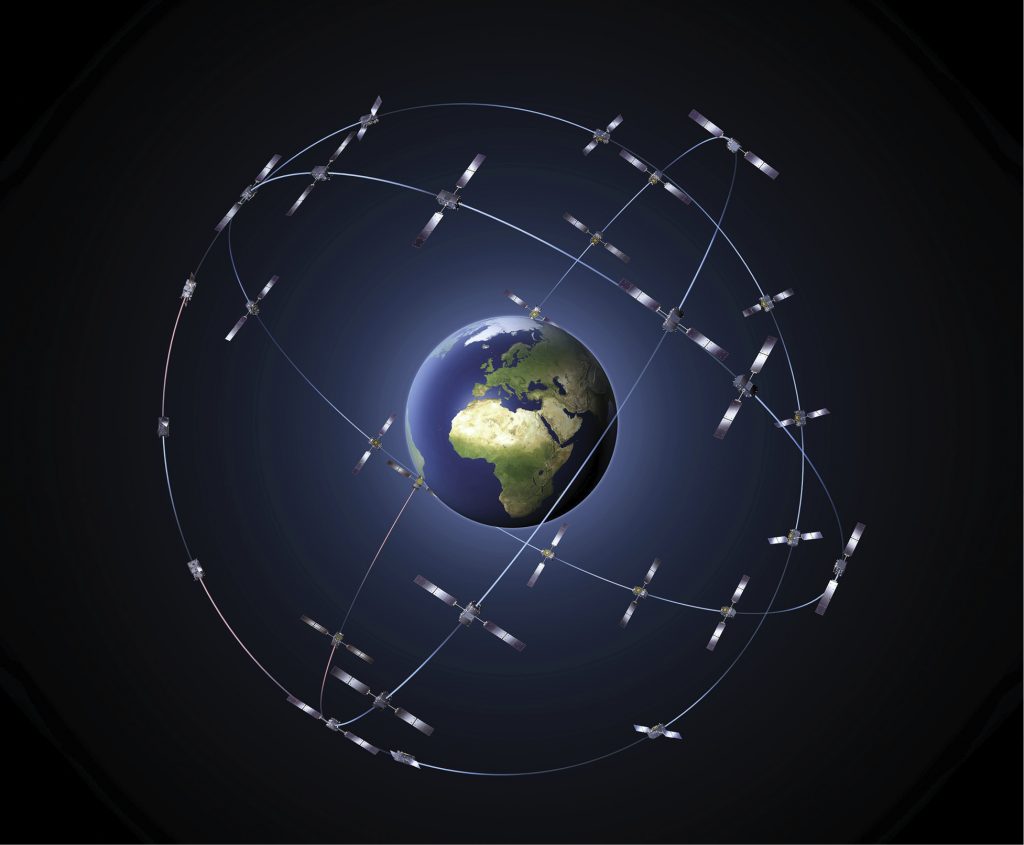 Europe's GNSS programs, Galileo and EGNOS, are all set to fulfil surveyors' demand of sub-decimetre level accuracy and protection against spoofing attacks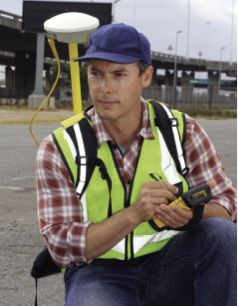 The introduction of Global Navigation Satellite Systems (GNSS) into surveying remains the most significant improvement experienced by the profession in recent memory — and will remain the core tool for surveyors. Starting with the launch of GPS in the 1980s, the usage of the GNSS surveying techniques has continued to grow, with the number of users dramatically increasing over the last decade.
The reason for this rapid adaptation is that GNSS receivers serve as reliable, effective and highly productive tools for determining the precise position and time at any point on the Earth's surface. GNSS surveying equipment is constantly becoming smaller, cheaper and easier to operate. Furthermore, it is significantly faster than other surveying methods, and new features are constantly being added, including connectivity to mobile devices capable of being used directly for mapping — especially in the GIS domain.
GNSS also enables other complementary techniques in surveying. For example, it serves as the backbone for drones, providing constant positioning and facilitating safe navigation. In order to achieve the distinct requirements on accuracy demanded by high accuracy applications, drones often use Ground Control Points (GCPs), which in turn are measured with GNSS. Since surveyors not only demand very high positioning accuracy, they constantly seek ways to improve it as well. To help in this effort, they can now rely on Galileo and EGNOS — Europe's GNSS programs.
Made in Europe
Galileo is Europe's own Global Navigation Satellite System (E-GNSS). Galileo provides a highly accurate, reliable global positioning service under civilian control and is interoperable with other GNSS. Offering dual frequencies as standard (E1 and E5), Galileo delivers real-time positioning down to the meter range accuracy. When Galileo is used in addition to existing GNSS constellations, the result is better availability of the satellites and improved operation in such harsh environments as urban canyons.
Galileo offers clear benefits to the surveying segment. It provides surveyors with a reliable GNSS signal and excellent positioning and timing information that will further improve high-accuracy applications. Galileo signals are designed to better mitigate multipath errors, and they have higher signal-to-noise ratio. In addition, the program's High Accuracy Commercial Service (CS-HA) is set to offer sub-decimeter level accuracy with global coverage using the PPP (Precise Point Positioning) technique. With Galileo, the most noticeable improvement for surveyors will be in areas where other augmentation systems are not accessible. Moreover, Galileo users also benefit from enhanced protection against spoofing attacks.
EGNOS for mapping and GIS
Galileo isn't the only E-GNSS system benefiting surveyors. Since 2009, the European Geostationary Navigation Overlay Service (EGNOS) has served as an augmentation system, improving the accuracy and reliability of GNSS positioning information and providing a crucial integrity message on the continuity and availability of the GNSS signal.
EGNOS offers users an affordable solution for applications where metre accuracy is adequate. Applications such as thematic mapping for small and medium municipalities, forestry and park management, as well as surveying utility infrastructures (e.g. electrical power lines), can all benefit from EGNOS. The EGNOS signal is free of charge, and most of the location devices used for mapping are now EGNOS-ready. Besides its many benefits for professional users, thanks to its affordable and simple solutions, EGNOS also allows more and more non-professionals to access GNSS mapping technologies.
The EGNOS signal provides a constant level of position accuracy throughout the EGNOS compliance area, which covers most of Europe. EGNOS corrections can be received via different means:
• Directly via EGNOS satellites, with a normal GNSS receiver that is EGNOS-enabled, without any communication cost
• Via terrestrial communication means, such as Internet or cellular networks, thanks to EDAS, the EGNOS Data Access Service, which is fully operational and available free of charge.
Europe's GNSS programs are ready to plunge into a new phase by the end of this year, as Galileo Initial services are launched. As more than 50% of all surveying GNSS receivers currently on the market are Galileo-ready, surveyors are all set to gain advantage.
Linking space technology
The European GNSS Agency (GSA) manages Europe's GNSS programs. Through Galileo and EGNOS, the GSA connects the benefits of space technology to European citizens and business. The GSA's mission is to support EU objectives and achieve the highest return on European GNSS investment, in terms of benefits to users and economic growth and competitiveness.
The GSA is responsible for the Galileo service operations and initial services, ensuring that the end-user remains at the center of Galileo. To accomplish this, the GSA is in constant dialogue with user communities, industry and stakeholders via a wide range of activities. For example, the GSA is working closely with chipset and receiver manufacturers to ensure all products are Galileo-capable and ready for Galileo's deployment. The GSA is regularly monitoring GNSS market and technology, presenting an overview, quantification and forecast of the market — including the global surveying GNSS market in terms of shipments, revenues, value chain, technology trends and installed based receivers, with an outlook up to 2023.
The GSA also works with the major user communities so they can update their systems and be ready to use Galileo. In addition, GSA-supported R&D funding programs such as Horizon 2020 and Fundamental Elements serve as important mechanisms for reaching the highest level of Galileo-readiness.
Interface with end-users
The European GNSS Service Centre is the single interface between the Galileo system and the users, apart from the SIS (Signal In Space). The aim of the GSC is to provide regular and timely official information to the subscribed users about the status of Galileo system and services. GSC is also performing user support activities and it is hosting a center of expertise for various OS and CS service aspects. The Galileo users may access all products and services through the GSC Web portal (www.gsc-europa.eu), conceived as the one-stop-shop for the Galileo OS users, CS providers and end users. Among the services offered to the users, the most relevant for surveyors are the GSC Helpdesk, where the team provides technical answers to the users, and the NAGU notification service, that informs users about the constellation status.
Courtesy: European GNSS Agency