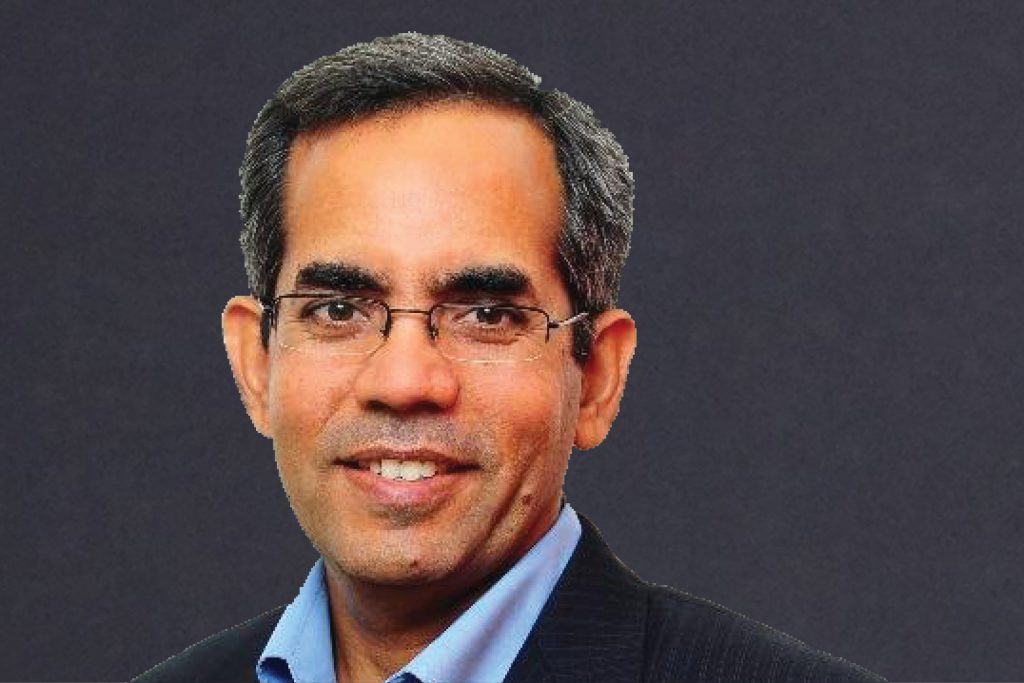 Jagresh Rana, Asia-Africa Lead, Monsanto, stresses on the need for smart agriculture as he explains that the real battle of climate change will be fought in Asia and Africa
Why does the world need sustainable agriculture?
The world has almost over 7 billion people today and in the next 20-25 years, that number would increase to 9.5 billion. Naturally, the demand for food will increase. As the economic condition of the people improves, especially in Asia and Africa, the consumption of better quality food is also on the rise. We have no choice, but to increase the food production. One way of doing that would be by bringing more land into agriculture. But, the land which is already under agriculture is also shrinking because of industrialization, urbanization and soil quality erosion. Given these challenges, the only way to sustain is by producing more food from per unit land available.
Monsanto spent over $1.5 billion in R&D last year. What kind of innovative solutions are you working on?
Our major focus is on developing biotech solutions for seeds — seeds that are resistant to diseases and pests, seeds that are resistant to herbicide applications. These high-yielding, good-quality seeds can do better even in stress, like very dry conditions, and can help farmers to produce more from the same unit of land.
We also provide data solutions to the farmers. Farmers use our data and analytics to take better decisions in terms of their farming practices. Through our inputs, they can either reduce their cost or they can improve productivity.
Our work also revolves around the microbial solutions. We have collaborated with one of the world's largest microbial company, Novozyme. And we have been investing in developing a number of microbial-based products and solutions, which farmers can use to control certain diseases and improve the soil fertility.
Do different regions of the world require different solutions based on the geography?
Absolutely! Agriculture is a diversified business. Asia and Africa mainly have small-holder based agriculture. So, the solutions should be such which can help farmers with one or two hectare farms. Whereas, agriculture in other parts of the world, especially in parts of Europe, North America and South America is more commercial ― there are large-holder farmers and their access to machinery is very diverse. They require different solutions.
The mobile applications have probably opened up for the first time. With just a click, you can speak to millions of farmers in one go. And this is just the beginning; we have not even scratched the surface
Another aspect is a farmer's access to technology, especially on the data science solutions part. In the US, we work with farmers having approximately 92 million acres of land; they have access to or are enrolled on online services from our Climate Corporation platform. Similarly, in India, we have a network where 4 million farmers are connected to our digital platform called Farm Rise. Here, farmers can get access to agronomic services through their mobile phones. They can also get access to the daily prices in the market.
Is the Climate Corporation platform same for the US and India?
There are some differences. In the US, a farmer can go online and register. The GPS location of the farm is given to the farmer. There is a free version and a paid version of the platform. In the free version, he gets the daily rainfall data, favorable conditions for carrying out certain operations, etc. The paid version has more customized information, like, how much nitrogen a farmer can apply.
In India, the farmers can call on a toll-free number or send a text message and get advice from an expert in his local language. If the issue is not resolved over the phone, in 24 hours one of our experts visits the farmer and helps out with an economic advice. Right now, this service is available in five states of India.
Farmers also have an access to the commodity price analysis on a daily basis. By simply sending a text message, farmers can get comparative price analysis from nearby markets. In addition, farmers also get around 28 automated alert messages throughout the season which are based on the operations to be carried out in that particular weather situation.
How do you create awareness about smart agriculture in a developing economy where farmers are not very well-educated?
Asia and Africa are home to almost 500 million farmers. And the mobile penetration has increased significantly in the farming community, not only in India, but across Asia and Africa. Countries like Kenya are far ahead of many of the developing countries and some of the developed countries as well, where large amount of cash transactions happen over the mobile phone. The mobile applications have probably opened up for the first time. With just a click, you can speak to millions of farmers in one go. And this is just the beginning; we have not even scratched the surface.
Right now, you are providing free services in India. But, what kind of business model are you looking at in the future? 
The real battle of climate change will be fought in Asia and Africa. They will bear the brunt when a farmer with half a hectare land will lose his crop because of drought or of other environmental challenges. We are connected with 4 million farmers in India who buy our corn, cotton and vegetable seeds. We provide them free services and they are getting benefited. But yes, we are at the strategy formulation phase for a new business model which can really help in terms of making information accessible to the farmers and improve their productivity as well. Right now we are focusing on getting as many as farmers on the platform and making sure that they have access to unique agronomic services. The option of partnership with the government and other agencies is also open.
Save