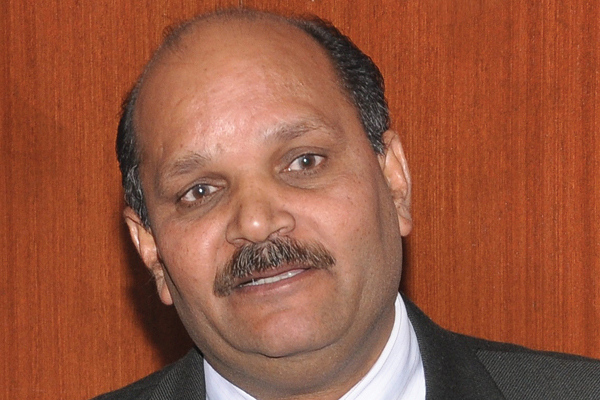 The Department of Science and Technology is making efforts for identifying the geospatial data requirements for various government schemes, and working on the National Geospatial Policy to make data sharing easier in India, says Dr Bhoop Singh, Head – NRDMS, Department of Science & Technology
The role of geospatial data is vital in good governance. What role DST is playing in enabling this?
The Department of Science & Technology (DST) has a concrete program for developing state spatial data infrastructure. At present, 10 states including Karnataka, Chhattisgarh, Haryana, Orissa, Madhya Pradesh, Punjab, Uttarakhand, Jammu & Kashmir, and north-eastern states including Nagaland and Mizoram, have been taken up on priority basis and on cost-saving basis with the state governments and DST at the ratio of 30:70. This condition helps in realizing the importance of geospatial data and applications in good governance in the state governments.
By giving solutions for area-specific problems, their data requirements are being met from the state geoportals developed under DST supported by state National Spatial Data Infrastructure (NSDI) programs. All the state geo portals have been linked to the NSDI portal so that users can easily access the data from a single window from NSDI portal.
We are making efforts for identifying the geospatial data requirements for various schemes at state level so that geospatial science/technology can provide a uniform development and help in development activities in the country.
In the next couple of years, DST will be in a position to cover all the states in the country where geospatial science and technology would play a vital role for implementing good governance.
All our efforts are going to be conversed through Digital India and will help in implementing other flagship projects of the government. Our efforts would be complementary in nature with the other departments. Apart from this, there is a need to share geospatial data by all the data generating agencies among themselves and also with the common citizens. For this purpose, the government has already approved National Data Sharing and Accessibility Policy. This needs to be brought in practice because otherwise the departments will carry out applications in silos.
The announcement of National Geospatial Policy has been due for quite some time. What's the progress in this area?
DST is in the process of developing the National Geospatial Policy. At present, the policy draft is being examined by various departments. Once it is completed, it will be submitted for government approval. This entire process will take another 4-5 months.
How do you think such a policy will facilitate easier use and regulation of geospatial data?
A lot of infrastructure development has made geospatial science very easy to use and find out targeted solutions. A National Geospatial Policy would help in regulating all the datasets which are coming through geospatial science, and thus create a balance between development activities and national security.
To control geospatial data, sharing and misuse of the data, the policy will have a National Geospatial Authority which will guide and vet all the data before anything is shared with anybody. It will also help in implementation of the policy.
What steps DST is taking to promote geospatial science and technology?
Being a scientific department, DST has to promote geospatial science, research and capacity building, and also develop national geospatial data infrastructure.
Perhaps, our efforts will lead to an in-depth national level institute on geospatial science and technology which will be exclusively supporting advance research, applications and capacity building in geospatial science. There are various government departments like Survey of India, Geological Survey of India, Department of Space, etc. which are also making concentrated efforts in contributing to the growth of geospatial science, data, services and applications.
In order to compete at the global level, what steps should be taken to achieve higher standards in the application of geospatial science and technology?
For promoting geospatial science and applications, one needs very accurate topographical maps which are being invented by Survey of India. SoI is in the process of developing web maps and features map service. They have already covered couple of states, and I am hopeful that in the next six months or so the entire country will be covered. Once the WMS and WFS are ready, the sharing of data will get accurate and it would be easier for other departments to attend applications using geospatial technology as per their requirement.
There is a need to develop our capabilities in making seamless geospatial data available for the entire country, in open series on 1:50000 scale, and zoom in and zoom out up to 1:10,000 scale, which will have district, block, panchayat/village with their current boundaries and geographical maps. Once this data is ready, we can update this with latest satellite images of high resolution and update the boundaries. We can also replace the use of Google maps with this dataset and attend to all the routine day-to-day needs of various agencies. This data can also then serve as base information for developing various apps for planning on smartphones or smart systems.
We have to work together with relevant government departments like Survey of India, National Informatics Centre and Department of Space to make this a national mission. This would be a big strength for the government to develop its own indigenous geospatial development model rather than depending upon Google data and their server which is not located in India.