Sponsored Content: This case study was sponsored by Hexagon Geospatial
From this case study know how forest mapping using satellite image was done using Hexagon Geospatial technologies, to map the forest degradation mapping due to cement industries in Lumshnong village in Meghalaya, India.

The Indian state of Meghalaya is home not only to some of the distinctive flora-fauna of the world, it also hosts vast deposits of natural resources. The state boasts of a lush green and mineral-rich terrain. The Jainta Hills district is counted amongst the top producers of coal. In particular, the Lumshnong village of the district is remarkably plush in limestone, shale, bauxite, etc. This village is now also the center of the cement industry.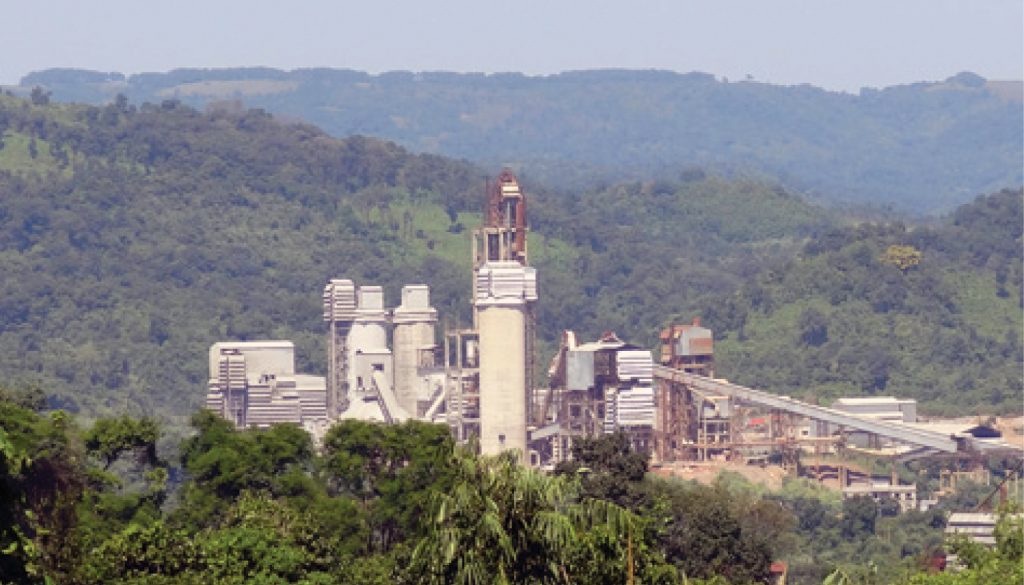 Rapid industrialization is leading to the economic growth of the region on one hand, and on the other, it is causing quick depletion of natural resources. Alarmed by this development, the North-Eastern Space Applications Centre (NESAC) was enlisted by the government to measure the impact of industrial growth on the forest land through remote sensing in Lumshnong.
Over 1265.36 hectares of forest cover was lost in the Lumshnong village in Meghalaya from 2005 to 2011
NESAC works in the field of remote sensing and GIS applications, satellite communication, space science and atmospheric research in the north-eastern states of India. Its chief objective was to study the spread of industrial units, and loss of vegetation in the area from the years 2005-2011.
Strategy
• Map the growth of cement producing industrial units in the study area
• Quantify change in forest cover and deforestation as a direct result of establishing cement factories
• Generate reports for stakeholders to monitor the changes in land use
Upgrading the mechanism and Realising Results
The Centre was already using Hexagon Geospatial software when they chose to implement ERDAS IMAGINE® and tools with the IMAGINE Expansion pack (DeltaCue and AutoSync), given its superior functionality in geo-referencing, co- registration and change detection.
Benchmarking the cement manufacturing units as epicentres, buffer areas of 5 to 10 kilometres were considered as study areas, using IRS LISS III temporal satellite images of the years 2005, 2009 and 2011.
Images were processed with ERDAS IMAGINE, and the software was also used to perform a supervised classification on the study area, to categorise forest and non-forest land, with the forest land sub-categorised by density levels – high density, medium density, and low density.
Expansion of cement industry units was observed for the years 2005 to 2009, then 2009 to 2011 and overall increase from 2005 to 2011. IMAGINE DeltaCue was used for efficient change detection.
This module implements automated image-to-image normalisations process to ensure the mean and standard deviation of time-2 images match with the time-1 images. All images were geo-referenced through IMAGINE AutoSync module that is capable of pixel level co-registration of time- 1 and time-2 images.
Primary colour difference in DeltaCue was used for change detection and redness difference algorithm was chosen for identifying land-use changes from forest land to deforested land.
Deforestation to facilitate industrial expansion was measured by comparing existing forest land and industrial expansion over the years.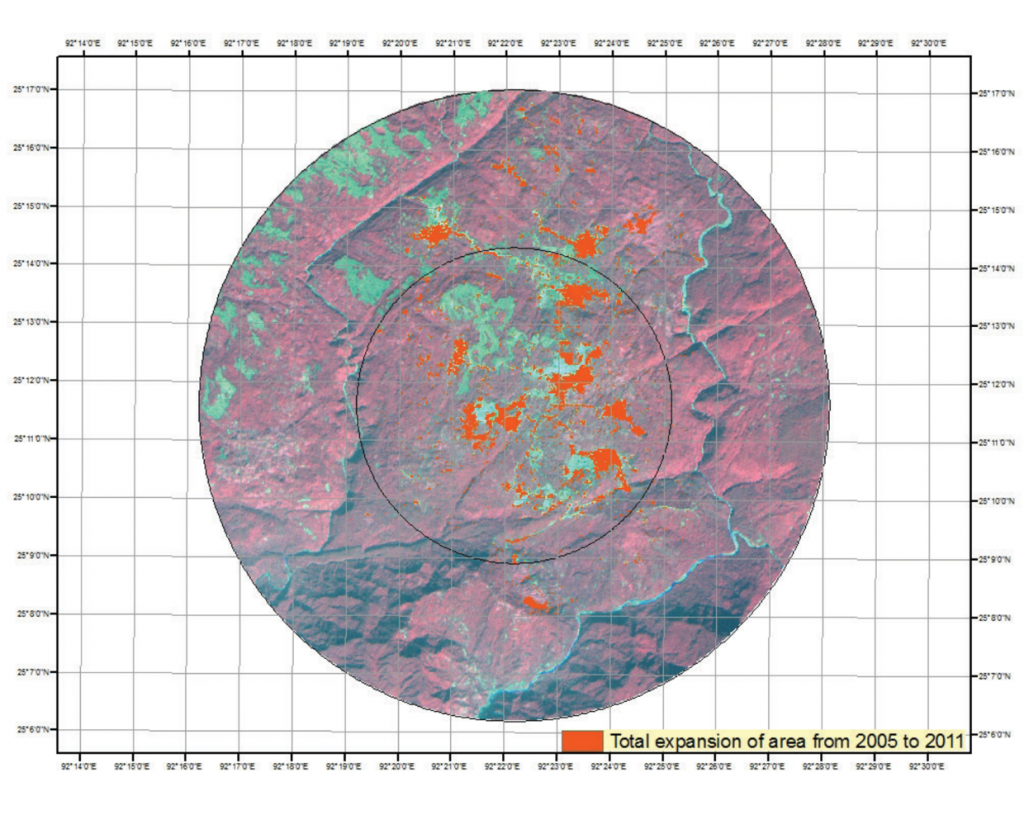 Total Expansion of Cement Industrial Units between the years 2005 to 2011. Refer to figures on the next page for further information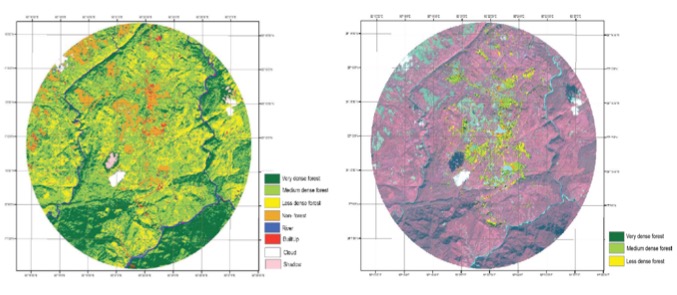 Hexagon Geospatial advantage
• Detect changes over the years using multiple tools on an integrated platform
• Optimize efforts and time with advanced change detection, and automated and integrated geo-referencing features
• Analyze the measures to control deforestation
• The primary color algorithms are best suited for detecting human-made objects that appear red, blue or green
• Change filters eliminate irrelevant change based on spectral and spatial characteristics of the detected significant change areas
Way forward
In the near future, the NESAC plans to develop a forest change alert system that would send notifications to forest managers regarding changes in their jurisdictions on regularly basis.
This Web-based system will also provide access to complex spatial models to users anytime and anywhere over secure connections.
Hexagon Geospatial's ERDAS APOLLO is currently being tested as the unified and integrated solution to provide an automated geo-process supporting change-detection of forest land using temporal imagery, on-demand.
Courtesy: Hexagon Geospatial
Save