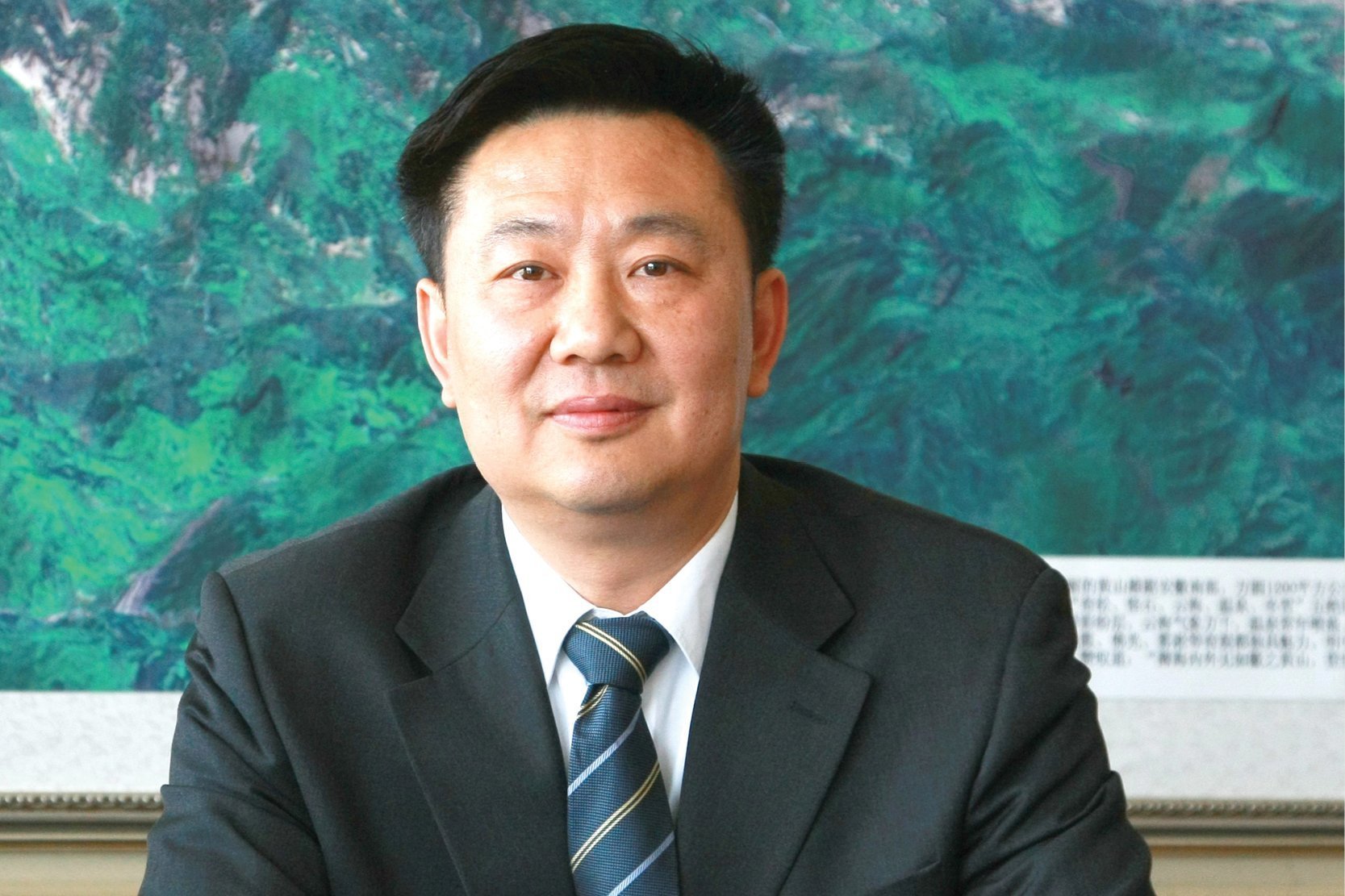 Artificial intelligence and Cloud computing will add wings to remote sensing applications and promote satellite data to play a greater role in our daily lives, feels Xu Wen, President, China Siwei
What are the main characteristics and advantages of China's earth observation system?
China has established three major earth observation systems dedicated to land, ocean and atmosphere, along with a comprehensive operation and management model integrating reception, processing, distribution and sharing. According to the technical characteristics of different loads and user needs, we have developed remote sensing applications in different fields such as land, ocean and atmosphere. These systems have helped in gaining advantages of high temporal, spatial and spectral resolution.
What is the position and core business of China Siwei Surveying & Mapping Technology
Corporation (China Siwei) in the country's earth observation system?
China Siwei manages the country's land observation satellite image data resource. This includes formulation and implementation of observation planning, data receiving and processing, data distribution and sharing. The spatial resolution of our satellites ranges from 0.5 m to 30 m that corresponds with high, medium and low scales. Spectral bands range from visible light, infrared to microwave, and spectral resolution ranges from multispectral to hyperspectral. GF-4 is the only geostationary orbit earth observation satellite in the world in terms of time resolution. SuperView-1 is the first commercial remote sensing satellite constellation with a high resolution of 0.5 m running on the same orbit plane that already has four satellites in orbit, with a revisit cycle of less than 24 hours.
What are the main applications of your products?
These satellite data resources have been widely used in several fields, including national defense, security monitoring, energy industry, financial insurance, scientific research, national infrastructure, natural resource management and environmental monitoring.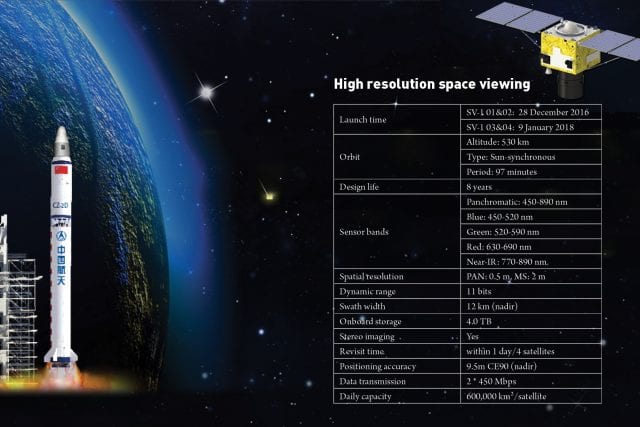 What is the future development plan for SuperView-1 satellites and constellation?
SuperView-1 satellites are high resolution commercial satellites designed, developed and operated by China. They run along the same orbit at an altitude of 530 km and can revisit anywhere in the world in one day. These satellites are capable of collecting images on a swath of 12 km with a resolution of 0.5 m (nadir) in panchromatic and 2 m (nadir) in multispectral. SuperView-1 constellation is China's first commercial satellite constellation with high agility and multi-mode imaging capability, which offers four acquisition modes, including long trip, multi-strip, multi-point and stereo. The multi-strip mode can obtain images up to 60 km x 70 km at a given time.
SuperView-1 constellation is a huge project that will include more high resolution satellite clusters such as optical, radar, hyperspectral and video. In the first phase of this project, we spent two years to set up the four-star constellation and established the corresponding commercial operation service system. In future, we will gradually implement the constellation construction plan according to the market demand and changes. Meanwhile, we will optimize and improve the commercial service system to build it further into a high performance and high efficiency commercial satellite constellation.
SuperView-1 has been around for over two years. How has the market responded to it?
In the past two years, SuperView-1 has played an important role in many big domestic and international projects, especially in key national projects such as the third land and resource survey, national geo-information monitoring, etc. In the international market, SuperView-1 has been sold in more than twenty countries through cooperation with 10 resellers. Especially in Copernicus Space Component-Data Access-Very High Resolution Image 2018 project for the European Space Agency SuperView-1 has provided more than 1 million square kilometers image data. This shows that it is very popular in the international market. This is a good beginning, and we believe that SuperView-1 will have a bigger scope for development in future.
What is the relationship between China Siwei and SpaceWill Info?
SpaceWill is a holding subsidiary of China Siwei, acting as an experienced and dynamic marketing service team responsible for the commercialization of China Siwei's services in the global market. China Siwei fully supports SpaceWill in all businesses.
Do you intend to adjust your company's strategy so that artificial intelligence and Internet of Things can be applied to your products? How does your company use the new technology?
We are making use of modern information technologies such as big data, cloud computing and artificial intelligence to enhance the capability of satellite data processing. Some achievements have been made in the application of machine learning-based ground object recognition, dynamic change monitoring and other aspects. With the development of information technology, artificial intelligence and cloud computing, we believe that we can realize the transformation from data product sales mode to information application service mode. We can also promote the transformation of remote sensing application from B2B to B2C, and form a commercialized and industrialized development angle.
What are your prospects for the future?
After decades of development, remote sensing technology has become one of the key technologies for human beings to maintain ecological sustainable development. I believe that artificial intelligence and cloud computing will add wings to remote sensing applications and promote satellite data to play a greater role in people's daily life in future. I also hope that China Siwei and SpaceWill will have more opportunities to provide better services to users around the world.