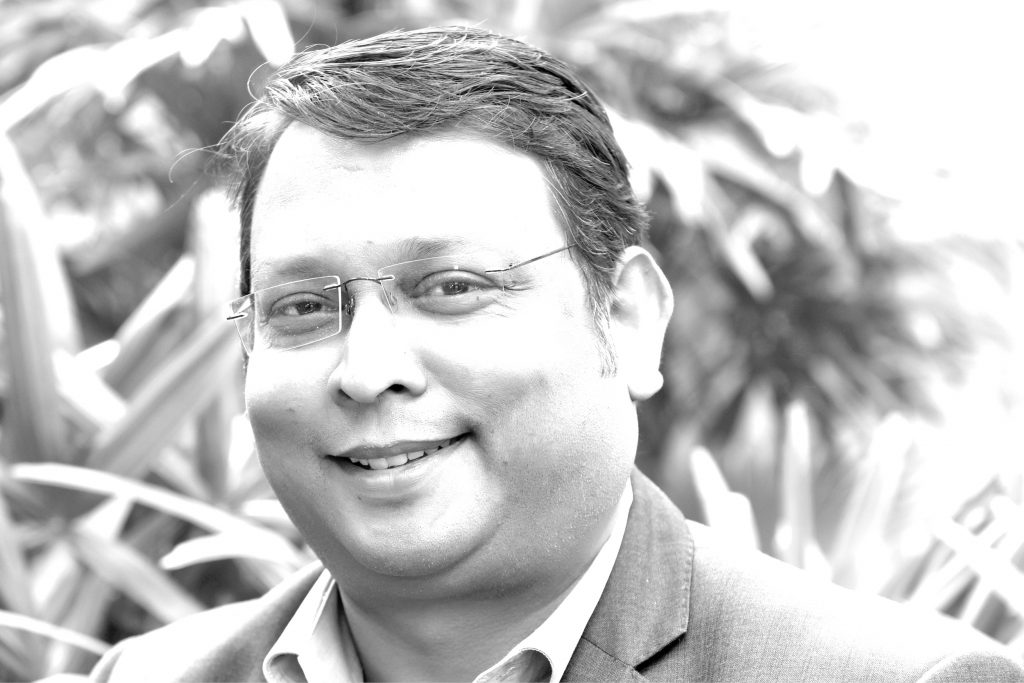 A Smart Urban Government must make effective and wise decisions to deliver quality services to citizens. By integrating the GIS, MIS and ERP services, Urban Local Bodies can glean insight and perform detailed analysis at state-level, says Atanu Sinha, Director, India and SAARC, Hexagon Geospatial in an exclusive interview with Geospatial World
With the increasing demand of Smart Cities, Smart Urban Government will play an important role. What according to Hexagon Geospatial makes urban governance smart?
Urban governance is just doing things the way we have always done them — wait for something to happen, then try to react to it and minimize the overall effect. There's not much smart about it. Smart Urban Governance on the other hand is characterized by quick, efficient and informed decisions. There are three aspects to that.
First, the decisions must be quick. That means we need access to data as soon as possible. Second, they need to be efficient, which means that we must understand all of the limiting and mitigating factors, such as location and activities in other departments that might be affected. Third, they must be informed. That means we need tools that provide you with all of this information so you can arrive at the best answer and implement intelligent action.
Improving efficiencies and effectiveness are the essential strengths of Smart Urban Governance. How are you contributing in this sphere?
Hexagon Geospatial provides centralized monitoring and assessment on a GIS-based platform. For Urban Local Bodies (ULB), it is vital that they can see a big picture. They need access to live streams of data for a variety of sources and sensors so they can make quick decisions. From live streams of sensors in the Internet of Things (IoT) to applications like Mobile Alert that encourage citizen engagement and crowdsourcing, the company's technologies have always tried to facilitate connections to as many data sources as possible, regardless of source or format.
Improving efficiencies and effectiveness is another pillar of Smart Urban Government. This involves cross-department monitoring, planning, sharing and collaboration. Using maps which include standard business intelligence tools are already used to monitor other applications, creating an intuitive and efficient way to communicate. By making it easy for different departments to access and build their own Smart M.Apps on a single platform, Hexagon Geospatial is able to provide a common operational picture, ensuring that all the departments of an ULB are operating from a single source of truth. Currently, the company is also working with the World Bank for the Indian state Andhra Pradesh's Municipal Development Project that aims at providing a smart e-governance to its citizens by redressing citizen's grievances by effective workflows using geospatial intelligence.
A Smart Urban Government must make effective and wise decisions to deliver quality services to citizens. By integrating the GIS, MIS and ERP services, ULBs can glean insight and perform detailed analysis at state-level. Because the company's Smart M.App technology makes it easy to rapidly prototype information services, these analytics can also be tailored to inform governments on the ULB/ward/block level. This provides enhanced situational awareness and actionable intelligence to stakeholders.
The easy-to-use rich map-based consolidated dashboards and reports and map-based analytics enable the users to identify spatial patterns, trends and their dependencies, making it easier to pinpoint root causes and facilitating early elimination. This results in improved allocation of resources, planning, and management of municipal resources and assets.
Can you give some global reference cases which you are looking to replicate here in India?
In the Netherlands, watershed management is a vital issue. Hexagon Geospatial's partner IMAGEM has used the company's technology for years to model and predict the flow of water. And with the combination of the technology and new rapidly updated data sources – like 3D data collected from LiDAR sensors or extracted from high-resolution stereo imagery – the company can begin modeling and predicting events before they happen. Another example that impacts Smart Cities is the sewer infrastructure. Using Hexagon Smart M.App technology, the company's partner Planetek Italia has built a sewer and water pipeline monitoring system that automatically analyses data from radar satellites and can identify places where leaky pipes are causing ground subsidence of as small as a millimeter as soon as new data becomes available. That allows ULBs to address dangerous problems like sinkholes before they become disastrous.
Australian customers are using M.App Enterprise to monitor and plan construction and building change. They automate change detection to locate additions or property change so they can target where to send the field agents from the building inspection and tax assessor's offices, simultaneously saving time, coordinating across departments, and increasing the tax revenues. Customers in Canada use Hexagon Geospatial's technology to map, inventory, inspect, and maintain all of the assets (signs, berms, guardrails) along their roadways with mobile-enabled devices. Hexagon's technology drives some of the largest railway systems in Europe, such as German Rail.
The company is seeing a growing interest in being able to connect to live data feeds and automatically update the maps in real time, especially in areas like roads and real estate. Smart M.Apps are ideal for that kind of job, and the technology can help cities become Smart Cities.
What are some of the new technologies that can be used in Smart Cities?
There are several. All of the technology is based on quick access to a wide variety of data sources. This will continue to grow in importance as the company sees the continued explosion of sensors and connected devices. As we move forward, ULBs will need to enlist their constituents in the information-gathering steps, and mobile apps like Mobile Alert, which allows any smart device to send a geotagged photo with incident information subscribing ULB.
We need a way to make efficient, informed decisions, and this means that we need a platform that allows multiple agencies to host, adapt, and deliver the tailor-made applications for their workflows. Maps are great communicators, but they try to do too much at one time, and they take too long to make. The Hexagon Smart M.App attempts to fix that problem by enabling governments to rapidly prototype solutions and then connect them to live data sources. This provides a real-time connection to content, business workflows, and geoprocessing in a single application to produce powerful visualizations.
M.App Enterprise is a Cloud or on-premises deployment that allows Smart Urban Governance to for stakeholders. This platform empowers ULBs or developers to design, develop, and deliver their own Hexagon Smart M.Apps. If data security is an issue, then host it on-premises. Create powerful visualizations and then share them with stakeholders in a way that is easy for them to understand. Set up public views that give citizens insight into how the common resources and government services are being utilized to improve their safety, well-being, and helping them to thrive.
Hexagon is equipped to help the cities solve their daily problems using location intelligence. It is continuously evolving to come up with technologies that are essential for planning and execution of Smart Cities.