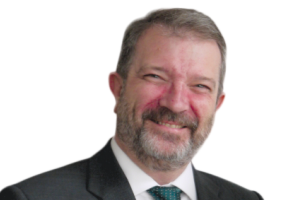 EuroGeographics Secretary General and Executive Director Mick Cory talks about the organization's work in Europe, importance of land registration, evolving technologies and much more…
What is EuroGeographics and what are the areas it is working in?
EuroGeographics is an international not-for-profit organization and the membership association for European National Mapping, Land Registry and Cadastral Authorities (NMCAs), bringing together 60 members from 46 countries covering the whole of geographical Europe. We represent our members' interests at the European and global level, provide a knowledge exchange network for our members to share best practices and provide pan-European mapping products and collaborate on pan-European projects, such as the European Location framework, a major initiative to provide the gateway to pan-European maps, geographic and land information, bringing together geospatial information from different agencies and different countries.
Together, our members invest around €1.5 billion in the development of geoinformation each year and use cutting-edge technology to create, manage, maintain and make available authoritative national databases. Our activities are influenced strongly by technical and technological developments. This influence has had an impact right across the value chain of our members' activities, from positioning and data collection, through data management to the supply side. The greatest opportunity arises from the supply side — that is getting our rich, pan-European data content from our members to our pan-European and global users.
EuroGeographics will take ownership of the European Location Framework project later this year from a consortium of public, private and academic partners. This project has developed test services for future European location services, providing access to up-to-date maps, geographic and land information from National Mapping and Cadastral Authorities of Europe. The data meets the same specifications and quality standards regardless of its country of origin which means applications can easily be transferred between countries.
How do your members contribute to effective land registration?
The registration of property rights in general, and in particular ownership rights, is fundamental to the economy and to human rights. In Europe, more than half of EuroGeographics' members are responsible for recording property rights and land registration as part of their official role.
Changing technology means that cadastre is becoming ever more dynamic as a result of crowd sourcing and real-time reporting. Our Cadastre and Land Registry Knowledge Exchange Network provides a valuable forum for sharing best practice as well as reflecting these emerging trends. A recent survey of ours found that information about land use and ownership restrictions is easier to find and use when combined with national cadastres. By integrating the data and making it quickly and easily available through a single point of contact, our members are helping to increase market transparency and efficiency as well as the degree of legal certainty in the real estate sector.
Smart or future cities are a buzzword these days? What is your opinion about them?
It may be a buzzword, but it encapsulates something that all cities aspire to, that is the desire for efficient and effective running of complex centers of human habitation. This word introduces and highlights the potential for utilizing technology and information systems to assist in this process. The responsibilities of EuroGeographics members relate to National information systems, and so we have an interest in this area, in as far as how our national spatial data infrastructure can be used to assist in the effective management of our cities.
With the technology landscape evolving, are land mapping and cadastral organizations looking at more integrated solutions?
Mobile mapping has been with us for 30 years now [I helped develop such devices in the early 1990s.]. Over the years, we have seen greater mobility being introduced, with greater precision from smaller, lighter devices being integrated even more effectively within our data collection systems.
The 2030 Agenda for Sustainable Development explicitly recognizes the role and importance of geospatial information in managing, monitoring and measuring global challenges of over-urbanization
Many sensors and data collection devices will become smaller, lighter and cheaper, extending from satellites to mobile and wearable data collection devices. Remotely sensed data, whether imagery or other data (such as LiDAR, or other point cloud data collection technologies), impact across NMCA activities, providing alternative and complementary geospatial solutions. Some of this is coming from European commissioned platforms, such as the Copernicus Sentinel systems which are expected to be fully operational by 2020, but also from privately sourced providers, driven by a reduction in costs of launching satellites. In particular, the development of the nano satellites may have an even bigger impact on NMCAs in the future. We have seen a range of high-level sensors entering the market.
Digital imagery is being captured from high-level unmanned platforms, aircraft and low-level unmanned drones; their application to mapping data collection will potentially grow exponentially. Such developments are global in nature, developed and resourced by major economic powers with global reach, and as such may be beyond the reach of many individual countries, either to influence significantly or to compete with. All of these also create potential issues relating to personal privacy and security.
Experts predict the world's urban population will double by 2050. How can we solve the problems associated with over-urbanization?
The problem is a global one, and requires a global approach. The 2030 Agenda for Sustainable Development explicitly recognizes the role and importance of geospatial information in managing, monitoring and measuring global challenges of this nature. Many of the Sustainable Development Goals (SDGs) adopted by the UN have a spatial dimension, and this key UN document recognizes the importance of utilising authoritative sources of information wherever possible.
NMCAs can assist decision-makers in analyzing and understanding large, complex datasets clearly, accurately and consistently. Our members participate actively in the UN Global Geospatial Information Management group. The work on global fundamental data themes being carried out by UN-GGIM Europe, for which EuroGeographics provides the Secretariat, aims to enable the development of better policies and decision making to improve the ways we deal with cross-border issues.
Mick Cory has advised Ministers, the Boundary Commission in Northern Ireland, government departments and academic institutions and has been active in developing professional institutions in the UK and Ireland. He was Chief Executive of Ordnance Survey of Northern Ireland until 2005.