Police in the Indian state of Madhya Pradesh have improved their incident response capabilities through map-based views of calls, events and units in the field
When the chief minister of Madhya Pradesh, India, had a vision to create the first state-wide integrated emergency response system, Madhya Pradesh Police took the lead. "Our government decided that now it is time that our state police should upgrade itself and provide quality first response to our people," says Additional Director General (ADGP) Anvesh Manglam of Madhya Pradesh Police.
The state of Madhya Pradesh is home to 72 million people. With 100,000 personnel, Madhya Pradesh is the second-largest state of India by size and fifth-largest by population. Until 2015, there was no central command center or central emergency response system residents could call. If citizens needed police assistance, they had to travel to the nearest police station or call a local officer.
"Generally our people had three grievances with the police. Firstly, it was difficult for our people to get access to the police. Secondly, there was some problem with the attitude of the police station officers. Thirdly, the promptness was missing," says Superintendent of Police Amit Saxena. And so the 'Dial 100' project began. Madhya Pradesh Police needed the ability to become aware of emergency situations, equip field personnel with necessary information and respond as quickly as possible. The state set up a centralized call number and undertook a public information campaign to educate citizens to 'Dial 100'. Madhya Pradesh Police chose Hexagon Safety & Infrastructure's integrated suite of public safety software for emergency call handling, officer dispatch and incident management to create the first ever centralized emergency response system in an India state.
"Madhya Pradesh has many remote areas, which have limited access and connectivity to emergency services," says ADGP Manglam. "Faced with geographical and infrastructure challenges, we needed a world-class command-and-control system that could reduce response time and raise the quality of response in reaching distressed citizens during emergencies."
Madhya Pradesh Police's solution features Hexagon's Intergraph Computer-Aided Dispatch (I/CAD), industry-leading incident management software, including Mobile for Public Safety, a powerful in-vehicle field application for mobile dispatching. I/CAD features complete, integrated capabilities for call handling and dispatching, intelligent mapping, field communications, data reporting and analysis, and application integration. I/CAD enhances the quality and availability of critical information, providing a common operating picture for intelligent response.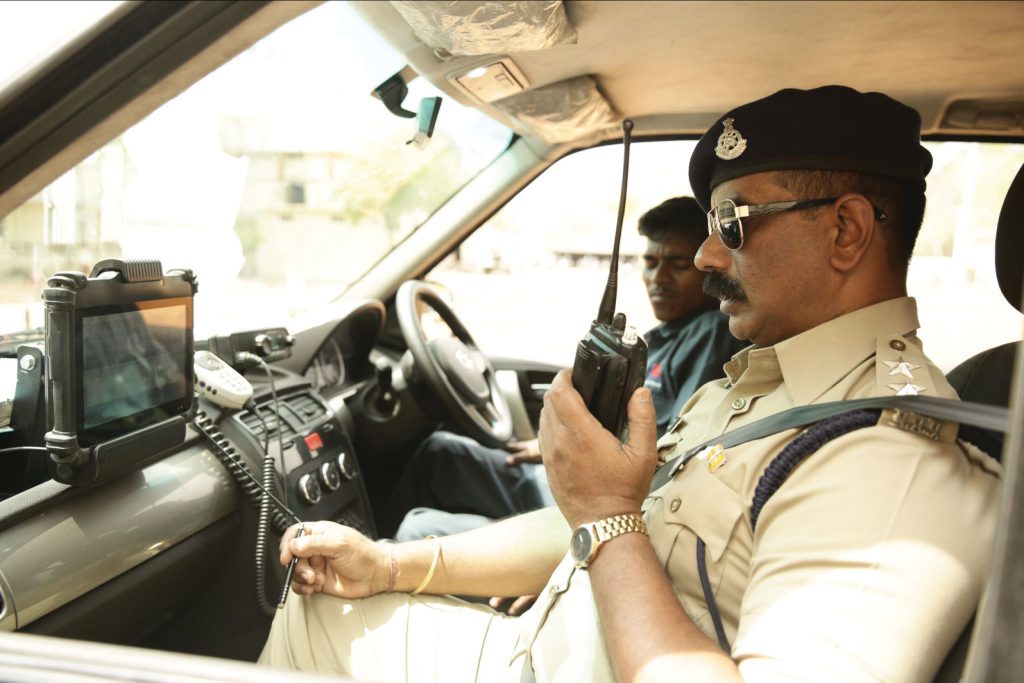 The agency's new dispatch system also includes EdgeFrontier, an integration platform that enables the organization to develop interfaces to IT systems, including dispatch and other systems used by fellow public agencies, without the associated costs of custom development. "We just wanted a solution that was world-class. So everything that we selected in the 'Dial 100' project we selected from that angle only," according to ADGP Manglam.
Tapan Sharma, country manager for Hexagon Safety & Infrastructure in India, says, "We are proud to partner with Madhya Pradesh Police for the first state-wide dispatch system in India. We are confident that Hexagon's technology will help Madhya Pradesh Police achieve its current and future goals — from more efficient incident management to seamless regional dispatching."
The global leader in public safety and security, Hexagon Safety and Infrastructure helps protect one in twelve people worldwide. Hexagon's public safety and security solutions improve the quality, accuracy and availability of critical information, increasing performance and productivity while reducing the total cost of ownership or mission-critical IT investments. Hexagon's solution expands the Madhya Pradesh Police's incident response capabilities through map-based views of calls, events and units in the field. The agency's field officers have in-car access to information in real-time to optimize efficiency and improve situational awareness.
Implementation of the 'Dial 100' system has changed safety and security operations in the state. Upon receiving an emergency call from the public, the call is directed to the appropriate operator. The number and location on a map are displayed in the system. The operator logs the type of emergency and other details by creating an event in I/CAD. The appropriate dispatcher is automatically notified with all relevant information. The dispatcher, who has access to police unit information and location on a map, can then dispatch the closest unit and communicate information. Once the unit is dispatched and traveling to the incident, the control room can track the vehicle's movement on a map. The police can then resolve the incident and communicate information back to the control room.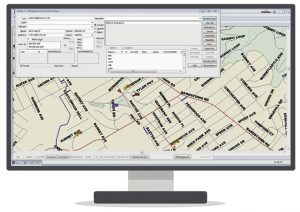 In urban areas, response times are down to five minutes or less. In the past, it took from 30 minutes to several hours. "As the response time of the police has reduced, people are much more confident of their safety and feel safer now," Police Superintendent of Radio BM Shakya explains.
Now, citizens are confident that if they call police, help will arrive in the shortest time possible with courtesy and professional commitment. Other states in India are looking to Madhya Pradesh as an example to follow. It's a vision that is leading the way for a safer India.
"We are the pioneers in the country and it is one of the largest integrated emergency response systems in the world. Now every state in the country is trying to duplicate our efforts. They are trying to do as we have done," says Superintendent Saxena.
That recognition extends beyond India. Hexagon Safety & Infrastructure recently presented Madhya Pradesh Police — along with ESB Networks, the licensed operator of the electricity distribution system in the Republic of Ireland, and Halton Regional Police Service in the Greater Toronto Area, Canada — with an Icon Award for its visionary use of software to significantly benefit its citizens and community.
Announced at HxGN LIVE, Hexagon's annual conference, the Icon Awards are Hexagon Safety & Infrastructure's highest customer award.  Previous public safety agency award winners have included the Office of Unified Communications in Washington, D.C.; Bavarian State Police in Germany; and the Emergency Services Telecommunications Authority in Australia.
Applauding Madhya Pradesh Police's "tremendous progress" in implementing such a successful, state-wide system, Hexagon Safety & Infrastructure President Steven Cost says Madhya Pradesh Police "truly embody the spirit of the Icon Awards."