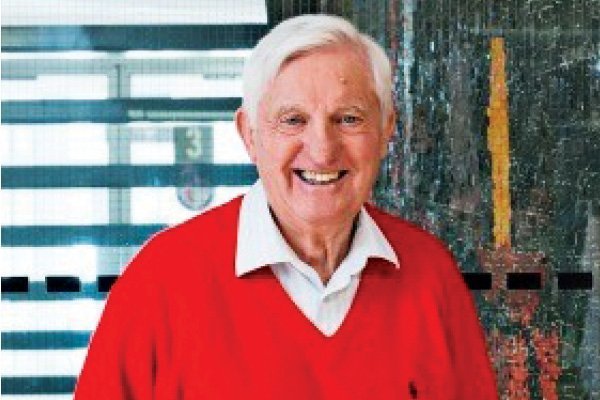 The year 2018 saw a rapid acceleration of the processes by which geospatial technologies and applications became increasingly central to societies all over the world. What has been called "The Age of Location" is now most firmly established. For some time it has become increasingly obvious that the geospatial industries are facing unprecedented changes. Traditional approaches are no longer adequate to deal with the new situation where location-based data and information have become increasingly central to industries which have never considered themselves to be part of the geospatial family. Geospatial is not "special" anymore as it has become increasingly obvious over the last several years. Industry observers like David Schell and others have been drawing attention to this for some time but 2018 saw a rapid increase in the pace of change.
Geospatial industries exploding with new opportunities
For the geospatial industry, the increasing centrality of location to everyday life is both a challenge and an opportunity. If industries which have never seriously used geospatial technologies before now enter the market place, will this lead to a decline in the market share of what was a market in which the geospatial industries were previously dominant? My answer to this is a definite no. Geospatial industries are now more relevant than ever in a market that is exploding with new opportunities created by the central importance of location.
What is required, however, is an imaginative and agile response to these new opportunities including the development of new partnerships. Some years ago Sir Tim Berners Lee, a pioneer in the development of the World Wide Web was asked what the future of the Web might be. He responded that there were two major directions and challenges for the future. The first was the challenge of linking disparate data sets and the second was the creation of innovative display techniques by which the results of these linkages could be more effectively used and distributed. Both of these are areas where the geospatial industry has particular strengths and opportunities. This is especially the case with the geospatial services industry sector but opportunities exist for the industry as a whole.
Interoperability is essential
Interoperability is now "the flavour of the month" and this involves much more than simply making different data sets easier to discover. There is a need to develop and model what has been called a "data ecosystem" which is seen as "a complex system of international data resources, technology, funding, human and machine actors and other components" (Pulsifer 2018). New approaches are needed to transform data to meet the needs of different users, what Peter Pulsifer calls "mediating".
Geospatial industry players are in an ideal position to play this role which is a vital one if data is to be shared to meet the demands of an increasing number of user communities at a variety of scales from the personnel needs of individual consumers to the needs of industrial enterprises and those of both regional and national governments and other societal organizations. The market opportunities are virtually limitless but effectively identifying and responding to these opportunities is challenging. Both the Sensor Web and the Semantic Web are emerging concepts and the geospatial industries have a key role to play in shaping their growing emergence.
Complex interoperability exercises need attention
The interoperability challenge and opportunity is one to which a growing number of geospatial industry players is already responding but the second challenge, that of making the results of creating useful and more usable knowledge from complex interoperability exercises has not received the same degree of attention.
Human and computer interaction is the future need
The map is an ideal storage and display mechanism for all forms of interoperable data but what is required here are new forms of maps and related visualizations. The tendency of maps to be personalized, on demand, products, is now well established. Such maps are now ubiquitous at the personal level but the consumer is going to demand even more locationally referenced information than simple way-finding information. Here an increasing number of thematic data sets will have to be made more interoperable.
Effective display of this information on small screens is challenging as is the development of better user interfaces. Multimedia and multi-sensory approaches hold promise in this respect but although the technologies to create them exist the challenges of effectively integrating senses such as sound, touch and eventually both smell and taste remain to be overcome, new partnerships with Human Computer Interaction specialists will be required. Too many technological "bells and whistles" may lead to information overload and lack of effective communication.
Demand driven approaches are, of course not confined to the individual consumer. Many National Mapping Agencies are having to alter their business models from the more traditional supply driven approaches to ones which directly meet the priority needs of both governments and societies. Private sector demands for interoperable information displayed in innovative formats also presents opportunities for geospatial industries. Here we need a visual equivalent of the "one page memo" approach that presents complex information in an accurate but readily understandable form to inform corporate decision-making.
Cybercartographic atlas — a metaphor for all information linked by location
A major difference from the past is that we are now dealing with location based information which is a much more expansive source of information than the traditional geospatial ones. Geospatial industries may find themselves dealing with data sets that are not geospatial in nature.
Concepts such as Cybercartography can be useful in this respect. I define Cybercartography as  "…a complex, holistic, user-centred process which applies location-based technologies to the analysis of topics of interest to society and the presentation of the results in innovative ways through cybercartographic  atlases. A cybercartographic atlas is a metaphor for all kind of qualitative and quantitative information linked by location and displayed in innovative, interactive, multimodal and multi-sensory formats." (Taylor 2019)
The map is only one of a whole variety of presentation modes including complex visualizations and even "rap videos" such as that created by the youth of the small community of Arctic Bay in Nunavut in northern Canada entitled "Don't Call Me Eskimo". This is part of the Cybercartographic Atlas of Arctic Bay (http://arcticbayatlas.org) which presents many of the social and economic problems facing youth in Canada's north in an interesting way.
Some years ago the problem facing geospatial industries was the availability of data. Now the problem is often the availability of too much data and the need to present "Big Data" in meaningful and useful fashions.
For the geospatial industries the pressing need is not for better hardware and software although these are of course important but the need for more innovative "brain ware" to take advantage of emerging and exciting opportunities.