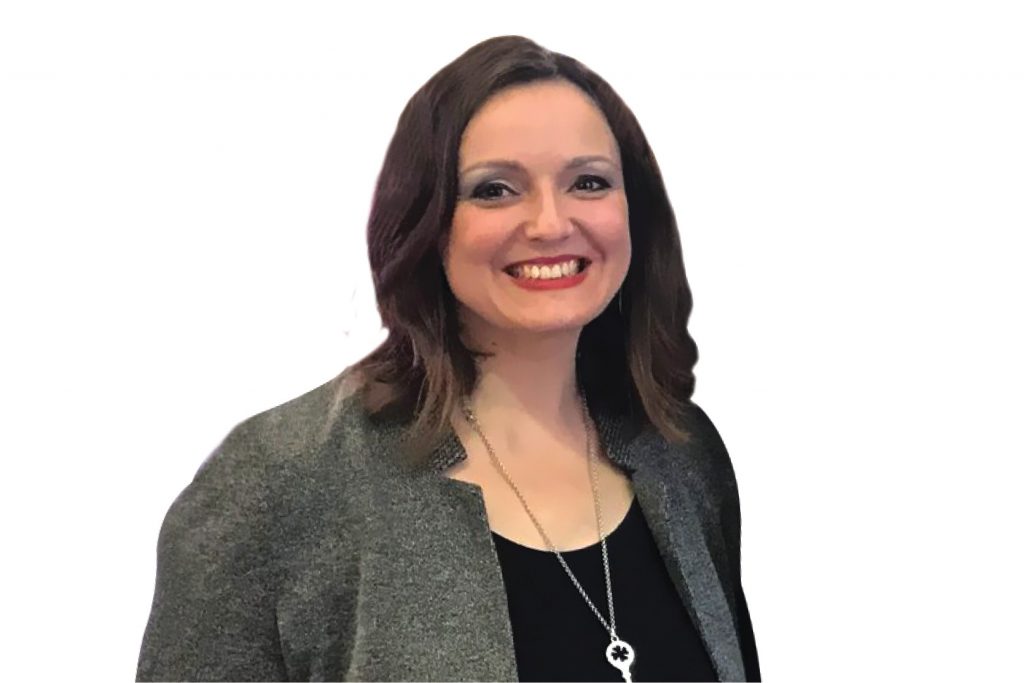 Farmers the world over need to be part of the digitization process. That's possible only if they have access to affordable technology and appropriate skills. A sustainable future is not possible without this shares Arianna Giuliodori, Secretary General, World Farmers' Organisation in an exclusive interview with Geospatial World. 
How does World Farmers' Organisation work and what is its mission?
The World Farmers' Organisation (WFO) is an association created by the farmers themselves to advocate for their interests. It currently represents 1.5 billion farmers from all over the world, from smallholders to agribusinesses. Our mission is to ensure that the farmers' voice is heard and respected at the global stage on the most relevant issues that are affecting their present and could also impact their future.
Our vision is to enhance the economic viability of farming activities to improve the living conditions of farmers, their families and the rural communities they work and live in. Our aim is also to strengthen the contribution of the farming community in tackling the challenges faced by humankind.
Technology has become a by-default part of the digitization process that the world is undergoing. How is it affecting or helping evolve agriculture the world over?
Digital technologies have tremendous potential to achieve the transformative change required in agriculture and rural development. The digitalization process is expected to increase agricultural production and productivity. It can help farmers adapt to or mitigate the effects of Climate Change. It can also bring about more economic and efficient use of natural resources, reduce risk and improve resilience in farming, and make agri-food market chains much more efficient and transparent.
However, there are several issues that remain unresolved, the first being developing and securing farmers' access to these technologies.
How can geospatial technology benefit agriculture?
With the use of remote sensing, Geographical Information System (GIS) and Global Navigation Satellite System (GNSS), farmers can manage their business with great precision. For instance, through these technology tools, they can determine what inputs to distribute exactly where, when and in what quantity.
Despite the benefits this technology could potentially deliver, when it comes to digital innovation, farmers feel the risk to be the target of someone else's choices, instead of being a key actor involved in the innovation process. This is why it is necessary to ensure that they are sitting at the table, making their contribution count, voicing their needs and expectations.
How far has modern day agriculture embraced geospatial technology?
Farmers know we are reaching a breakthrough point with these technologies, but the level of adoption is still low. Innovations should be made more widely available to them, taking into account the huge diversity of situations they are facing in different regions across the globe.
Farmers who have access to the right tools and technologies are able to make better decisions that support both productivity and sustainability in its three dimensions (environmental, social and economic). There is a lot more to be done to ensure that all the farmers of the world can embrace this transformation.
The global industry landscape is going through massive transformation. How do you plan to remain relevant in this disruptive environment?
We need an ambitious framework particularly for farmers in developing countries so that they can embrace innovation, adopt new technologies and improve their livelihoods through better access to market. It is about financing their empowerment, their investments and their skill acquisition.
It is necessary to invest in R&I from the perspectives of the farmers so that their very specific needs and expectations can be met, and the best available knowledge can reach each one of them on their farm. True transformation requires greater ambition, innovation and scaling up to ensure no farmer is left behind.
How have you factored in agility and resilience as part of your strategy?
In the farming world, agility and resilience are our bread and butter. We are facing continuous challenges that force us to relentlessly improve our responsiveness.
Coping with Climate Change and delivering food security within a framework of growing environmental and demographic pressure is a clear example of how the farming community has to continuously adapt and fine-tune its production patterns and growth strategy. In the case of farming, there is an additional binding pressure deriving from the need to guarantee a sustainable approach through every political and economic decision.
If innovation is the key to success, how can we make farmers part of this process?
If innovation is the key to success; we need to close the gap between R&I and farming sector, strengthen the interaction between farmers and research centers and give them the opportunity to share their expertise and experience. To start with, it's important to see how farmers are already innovating themselves and how they are experimenting with their existing resources. These experiences need to be highlighted so that farmers can sit at the table and participate in setting research and innovation agendas.
Farmers are a diverse group and this diversity must be taken into account, with special attention to tailor-made local solutions. It's important to understand that "one-size-fits-all" approach can't work in this case.
Furthermore, young farmers have to be involved and their talent and dedication has to be mobilized to innovate the agricultural sector that needs to be modernized continuously to provide sustainable solutions to the world's most urgent challenges.
How can we work towards sustainable development using geospatial technology?
When it comes to the process of innovating the agricultural sector, the main gap to be filled is the involvement of farmers in the process. Involving farmers means understanding their expectations, supporting them in overcoming obstacles that are different in high-income and lower / middle-income countries, North and South, livestock, arable crops,horticulture, forestry, fisheries…
Overcoming obstacles requires ensuring adequate and ongoing investment in up-to-date infrastructure, investing and supporting skills and capability development to utilize technology and make it accessible and affordable to all farmers regardless of scale, sector or location.
Working through the entire value chain in a joint bottom-up approach, including all the actors, is the only way to get win-win solutions for a sustainable future.
Do you think the future lies in integration of technologies? If yes, how can we move towards that?
The future lies in inclusive and coherent cross-sectoral approaches involving all relevant actors. Broadening participation in the technology advancement process is the real innovation, overcoming siloes both from the technological and management point of view.
We are not looking at one particular technology, but at a combination of technologies that can break siloes and operate in a synergic way to deliver greater advantages to the agricultural business. This is important because it can help in achieving sustainability from its three angles: environmental, social and economic.