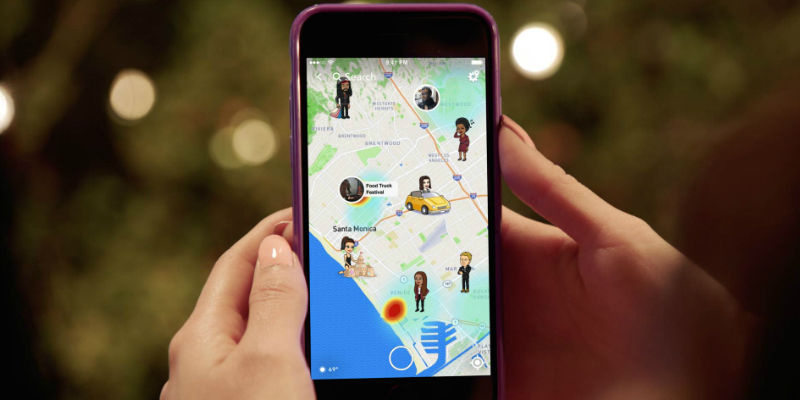 The Indian answer to Snap Map — KahaHo app — is the new location based social messenger that can help you track your near and dear ones at the click of a button. Apart from tracking ability, the app is an excellent tool that takes care of your safety in case of emergencies (ICE). The SOS button automatically sends alert to your ICE contacts and help them track you in real time to ensure you receive help on priority.
Addressing the 'where' factor
While KahaHo answers the "where" part aptly, it has many fun features too, like you can create a time bound group say for a meet-up you are planning, whereby the group members can see the route from their location to the destination i.e. the event location, can also see who has reached, who is how far, etc. Using Nearby feature, one can give a shout out to the friends in the vicinity of your location and plan impromptu or "Just in Time" meetings, discussions, etc.
The app has two versions to address B2C and B2B use cases, hence, KahaHo and KahaHo Enterprise has been devised respectively.
Location being the primary element of the app, KahaHo Enterprise is a field force tracking app that allows an organization to improve businesses and increase operational efficiencies while reducing leakages. Abhinav Tandon, Chairman, KahaHo says, "It's a hierarchy-based system. Here a user can assign tasks to his team along with the route and location of the task. The user can monitor in real time the movement of the team, task completion status and also has AI-based analytics and dashboards that can give a snapshot view of operations, performance, activities as well as reduce overhead leakages. This is done by linking billing with actual distance traveled and geofencing the check-in checkouts of attendance. All this in an easy to use messenger like app in frontend and a customizable admin module at backend giving complete freedom to the organization to design and monitor the field force tracking program."
He further explains, "The app can also be integrated with existing enterprise applications to deliver more bang for the buck that the organization has spent." KahaHo is quite user-friendly and is SMAC compatible, so the app can leverage Cloud-based efficiencies.
"We use one of the most used API in the world, which takes care of up to date content, ultra-fast Location analytics and high degree of user familiarity as we are focused on android only and hence makes sense to utilize the Google based framework as much as possible," says Tandon.

LBS — core of the company
Location Based Services (LBS) is the core of KahaHo business and through this app, the company wants to showcase "how through LBS a company can be built, solve problems and be profitable as well".
"It's a pretty simple story which many of you might be able to relate to as well. I have noticed there has been a marked shift in the way we start a conversation. Whether it's your boss in office or boss at home, the moment you pick up the call they ask 'kaha ho (where are you?), instead of 'kaise ho' (how are you?). It surely means location occupies a priority space in our mind. Just like today, you can order a cab, food, clothes at a click via an app, there should be a mechanism to locate your family, friends, employees, peers, etc. in a smooth digital way. Hence, the idea of KahaHo app emerged. We decided to design it as a social messenger and make location more popular, basically democratize the access to location technology," says Tandon.
Spreading its wings
On August 15 KahaHo Beta will be launched on Google Play Store and KahaHo Enterprise in the following quarter. The startup company plans to continuously release user-friendly updates every quarter, which will increase the usability of the app. Some of the defined features to be rolled out include AI and ML based predictive analytics, integration with billing systems and ERPs for operational improvement in the Enterprise version and Smart Notifications, Augmented Reality based gamification engine, CoolChat, User Rewards, Smart Check-Inns, etc. in Social version.
"We surely will work towards Making KahaHo the defacto destination for location based innovations and the go to app for customers for location, making their life easier, happier and more peaceful," says an optimistic Tandon.
While at present the company's main focus is India and the country's untapped LBS sector, but in near future KahaHo plans to spread its wings to Middle East Africa and South East.