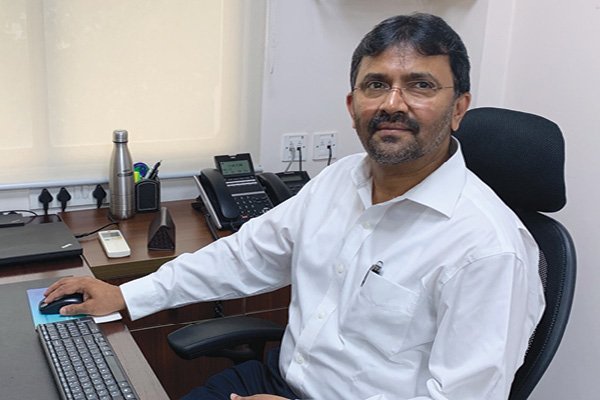 The geospatial industry has been an early adopter of the digitalization process. First, paper maps became digital maps. Then, Remote Sensing/GIS Technologies added more layers of information to the digital maps. Now it continues to advance with the advent of technologies like drones, LiDAR, web GIS and mobile GIS. These and many other technologies continue to enable the industry to build intelligent spatial data.
The importance of location intelligence is more than ever for businesses or individuals in this digital age. Utility companies need to know "where" their assets are to optimize upgrades and maintenance, ride-sharing apps need to know "where" their drivers are to assign them to the nearest customer and average consumers need to know "where" the nearest businesses are. Geospatial technologies are integral to answer the "where" question.
Location intelligence is the mainstay of several disruptive innovations of today and continues its key position in futuristic disruptive technologies such as Internet of Things (IoT), machine learning/deep learning, unmanned aerial vehicle, augmented reality, spatial augmented reality, virtual reality, autonomous vehicles, computer vision, etc.
Key differentiators to businesses
Ever-growing location intelligence-based innovations and platforms, coupled with cutting-edge technologies, are proving to be key differentiators to businesses to improve customer experience, drive revenue and increase operational efficiency. These disruptive technologies are delivering information that has never been possible before, creating entirely new avenues for geospatial data collection and processing while posing challenges for geospatial data storage, retrieval and analysis.
We at PIXEL SOFTEK, with over two decades of industry experience, have worked with several prestigious state and central government agencies in digitalizing their assets data and strive to provide them the latest in geospatial technologies and solutions so they can optimize their processes and functions, thus saving costs and improving productivity. Niche technologies have always been the mainstay of our customer-centric solutions. We continue to innovate and acquire new technologies to remain relevant in this disruptive environment.
Over the last two decades, we have transitioned from a pure services business model to one where we have a vast portfolio of our own products and solutions for industries ranging from Broadband to Agriculture to Infrastructure. These solutions have been developed by integrating GIS, IoT, Mobile and Web technologies. We are now exploring in the realm of artificial intelligence and machine learning to further fortify our solutions.
Integrating disruptive technologies into solutions
Constant innovation has been the key mantra to empower ourselves to be more responsive to technological advancements. This is also reflected in our successful customer-centric implementations over our two-decade journey as a geospatial company. All our products and solutions are a blend of technologies like GIS, IoT, Mobile and Web technologies, but we continue to further their functions and capabilities through research and development in the arena of computer vision, machine learning and Augmented Reality.
We focus on integrating disruptive technologies into our solutions, wherever relevant, to provide the most value to the customer and end-user. Most of the issues and roadblocks towards sustainable living can be solved through geospatial data. Innovations in the domain of processing this data and identifying the answers that address the roadblocks to sustainability will be key in the future.
PIXEL SOFTEK is working in the agricultural and water resources domain to provide geospatial solutions that help optimize processes, reduce waste and increase productivity. Our grassroots approach in building the solution for our customers ensures that the benefits of these technologies reach the common man.
Also Read:Location Data is Critical for Big Data Analytics – Richard Blain, Earth-i