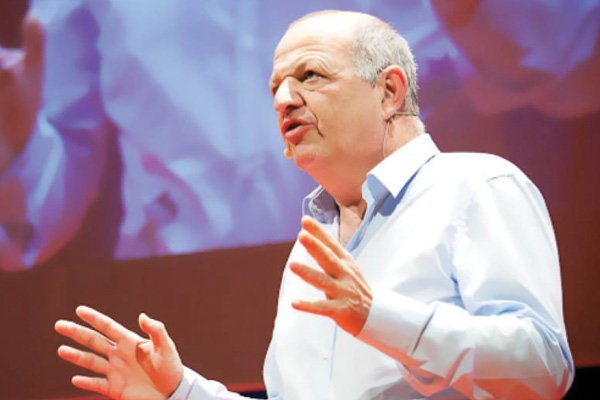 Location data is today a pure necessity for majority of the applications and a basic "information infrastructure" on which crucial applications in many market segments are based upon. It's all about location data collected from an ever-increasing volume of sensors, which over time will also become more powerful and accurate. Artificial intelligence and deep learning are essential parts of this process to extract value (information) out of all the data which is collected from hundreds of millions of devices and sensors. This allows for more robotics applications based on location data (e.g. self-driving cars).
Cohesiveness is the key
Major improvements of quality of life across the world are made possible by the increasing amount of location data available to make essential decisions, both in everyday life and long-term planning. However, we need more cohesiveness within the geospatial industry to grasp vast opportunities unveiled by the ongoing digital revolution.
Geospatial is very much a part and parcel of the global focus on sustainable development, but it's not a single geospatial technology that is the driver but rather the whole gamut of technologies that will enable applications which improve the quality of life.
ALSO READ: What are the challenges and priorities for geospatial industry leaders
As such Advanced Driver Assistance data as well as HD maps for a world of self-driving cars, are clear examples of technologies that enable a world with less traffic casualties, less congestion, less negative impact on the environment as well as more comfort for the users. We are fully engaged in mastering the essential technology to realize such applications.
Both short-term and long-term
TomTom is all about location data and helping the world moving (forward). Our products enable a better mobility (navigation, Advanced driver-assistance systems, self-driving cars) now and in the future. Also, we make development of applications using location data easier and more accessible to all through our MAPS-APIs.
The geospatial industry is going through massive transformation and we plan to remain relevant in this disruptive environment with our focus on the future of mobility and the fact that we have developed and further develop key technologies crucial to the evolution of this mobility.
We have both short-term as well as long-term objectives and a clear mission to focus on delivering technologies that are crucial for today's and tomorrow's mobility applications. Constant feedback from the market and customers keeps us agile and we have a clear vision which includes an evolution of technology to which we will contribute. As such our whole organization is aware of the enabling role we play and works on the realization of such technology.
ALSO READ: Bring on the analytics; it's awesome – Robbie Schingler, Planet