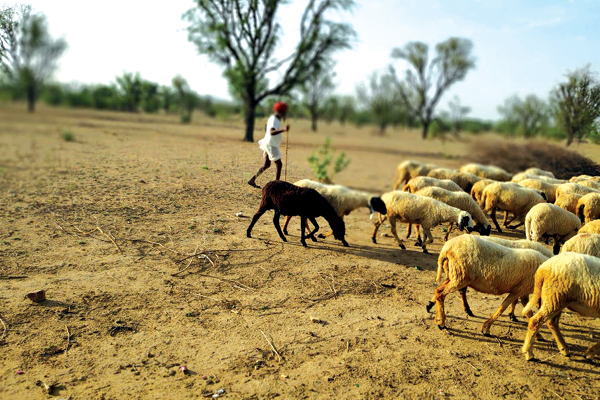 Land rights have direct bearing on the incomes of marginalized individuals and communities, and the potential to transform their living conditions by breaking the cycle of poverty.
Land is a symbol of identity, and often the only source of livelihood, for marginalized people and communities in developing and underdeveloped countries. Land ownership or tenure security, depending on the category or size of land, opens up new avenues for income generation, helping them emerge out of poverty. A classic example of this phenomenon is the remote villages in the Indian states of Odisha and Rajasthan, where people have progressed immensely, thanks to better earnings due to new opportunities and a sense of ownership and empowerment brought about by land rights.
As you set foot in Lamer, a small village in Odisha's Kalahandi district, your attention is instantly drawn to a handful of dish antennas mounted on the low-lying roofs of bamboo and brick houses. There are about 65 families or 300 people in the village, and nearly half of the households have TV sets. The locals' countenance conveys suspicion at first, but a few minutes of conversation — seated on a dusty tarpaulin in the complex of a newly constructed temple — puts them at ease.
"Almost every house here has a mobile phone. Some of them even have smartphones," says a proud Subhal Majhi, the gram sabha president. The turning point in the story of Lamer and its inhabitants came in 2012, when the locals learnt that they had been granted the ownership of nearly 1,000 acres of forestland surrounding the village under the Scheduled Tribes and Other Traditional Forest Dwellers (Recognition of Forest Rights) Act, 2006 (FRA). "The title was issued in 2010, but was gathering dust in the block office. We came to know about it two years later. It was the beginning of our transformation," adds Majhi.
Multiplier effect
In 2017, Lamer was granted transit permit by the state forest department to transport and sell bamboo commercially. "Most villagers are either involved in harvesting bamboo or work as daily wage labourers. Earlier, we used to illegally cut bamboo and sell it to a middleman for INR 3 ($1 = INR 68) per piece (measuring 20-25 feet). It was a risky job as villagers were often caught by forest officials, and had to offer a live chicken as bribe to avoid punishment. The ones employed as laborers were given INR 75 for eight hours of rigorous toil in temperatures hovering around 45-47 degrees Celsius," says 36-year-old Madan Biswal, a village resident.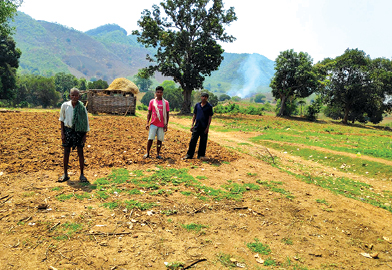 Soon after getting the ownership, the gram sabha set up a forest management committee and appointed teams to guard the forest at night — to prevent 'outsiders' from cutting trees and extracting stone chips. "People had to earlier walk for 8km every day in search of fully grown bamboo. Things changed after we started protecting the forest. By the time we received the transit permit, the forest had expanded and bamboo was just 100 meters away," says Biswal.
After the village committee officially took over the transportation and sale of bamboo, the same piece that was earlier supplied for INR 3, was now sold at INR 60. "Of this, INR 25 goes directly to the harvester and INR 17.5 each goes to the gram sabha for development works and the management committee for forest protection," says Sushma Majhi, who at 61 is among the oldest women members of the gram sabha.
Social returns
Even though Lamer gram sabha existed long before the village got land rights, the body became assertive only after 2012. "We collectively took up the issue of low wages with contractors and complained to the administration about only a handful of families getting subsidized rice. For the past few years, the daily wage has been increased to INR 180 for women and INR 200 for men, and every family receives government subsidies," adds Majhi, who once worked as a low-wage laborer.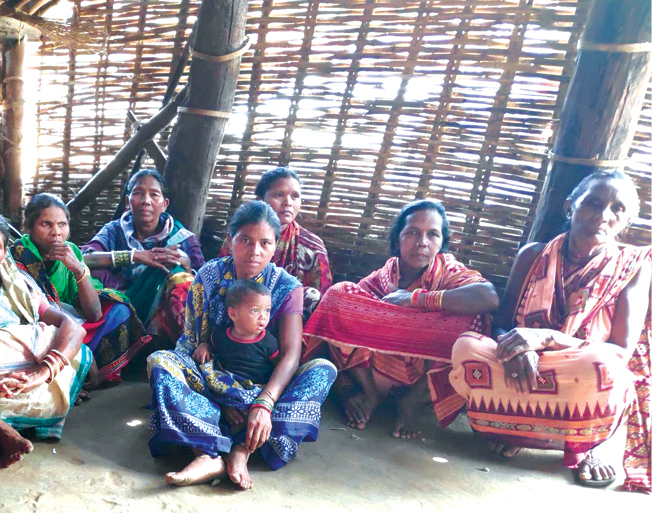 The steady income led to the advent of TV sets, mobile phones and motorbikes in Lamer, and ensured that its children found their way into the school. "The gram sabha has appointed a tuition teacher for children at INR 1,000 per month. We also bear the cost of childbirths at the nearest hospital and provide interest-free loans up to INR 20,000 to households for wedding and cremation ceremonies. We fully sponsor the education of a child if he/she wants to step out of the village to study beyond Class V," says the gram sabha president.
Additional source of income
Not too far from Lamer, in the neighboring district of Rayagada, is Pendapaska, a village that is home to around 270 people of the Kondh tribe. Of the 56 families here, 24 were awarded land rights in 2016. "Before that we used to survive by selling non-timber forest products (NTFPs) such as seeds, leaves and flowers. Despite having a forest spread over 1,000 acre, our earnings were low. Things have changed for the better in the past three years," says Muki Pidiska, 45, displaying a copy of her land title.
While the collective rights under FRA in 2014 did bring respite to the residents, the sea change in their lives came two years later. "The villagers who received individual rights began planting millet and pulses, which provided additional income," says Pendapaska gram sabha president Paik Ziaka. A kilogram of millet and pulses fetches anything between INR 30 and 50. "Apart from sending children to school, people have started spending on healthcare," he adds.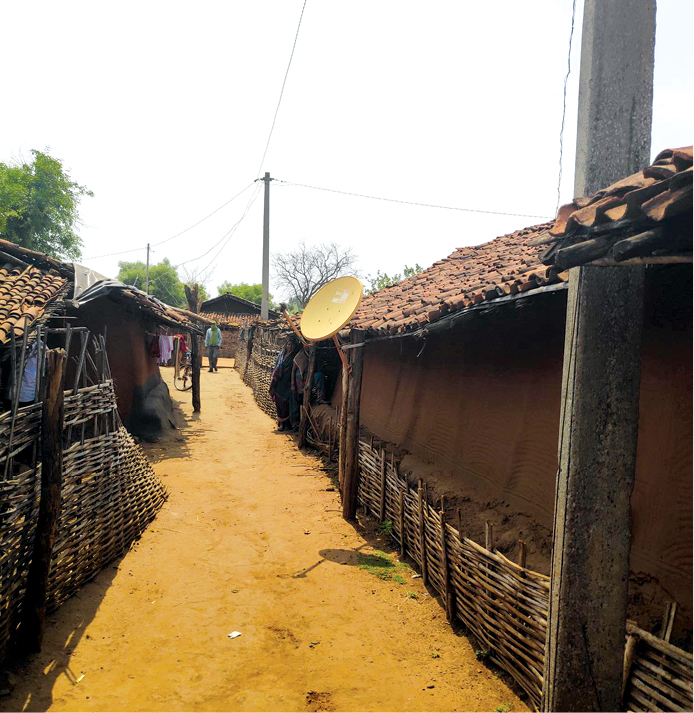 By 2018, every fifth household had a motorcycle and every third family a mobile phone. Individual land rights also made villagers eligible for a host of government welfare schemes such as Pradhan Mantri Gramin Awaas Yojana. A number of pucca houses have been constructed since then. "The administration must speed up the process of granting individual land titles to the remaining families. Though a large part of our requirements such as firewood, fruits, leaves and seeds are met by the forest, we need an additional source of income to do as well as our neighbors," says Mahisana Praska, a village resident.
"Pendapaska and Lamer are classic examples of how land rights have direct bearing on income. Then there is ecological capital (forests getting dense and improvement in groundwater table) and social returns. All these put together can add a multiplier to earnings and transform living conditions," says Barna Baibhaba Panda, Senior Programme Manager (East), Foundation for Ecological Security (FES). The non-profit supports smaller local organizations in helping residents of remote villages in Odisha assert their basic rights.
Also Read: Efficient public transport for sustainable development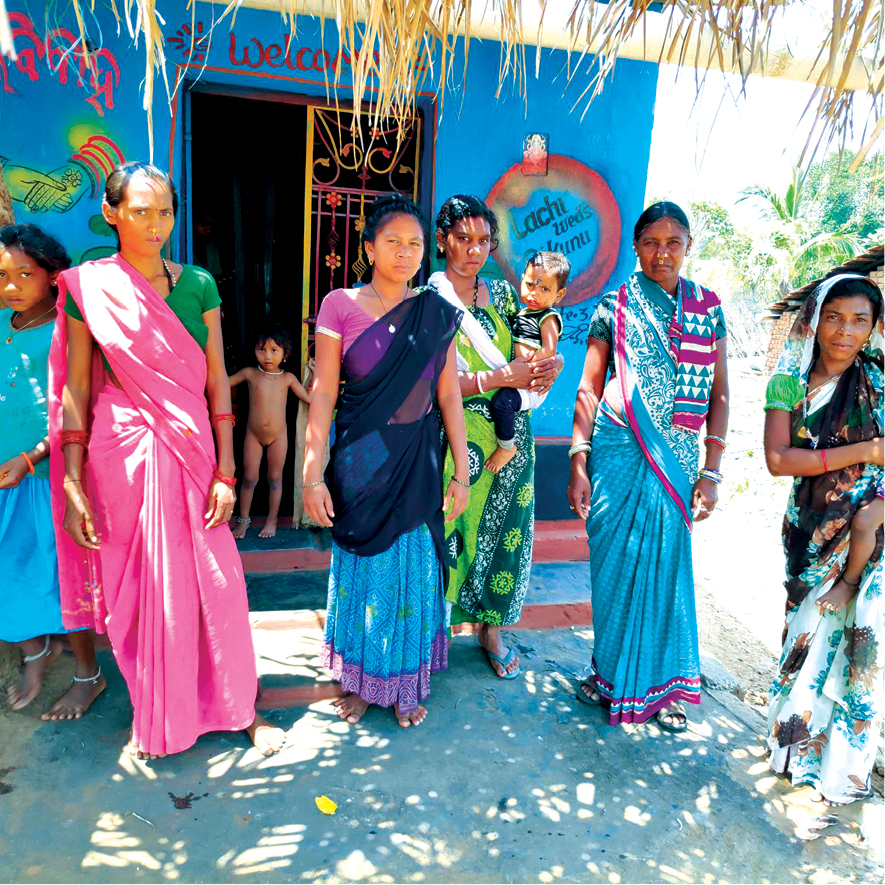 In Kalahandi, nearly 11,000 individuals and 250 communities have been awarded land rights till date. "In fact, ours is the only district where the land title has the names and pictures of both the man and woman of the house. We have seen how individual and collective rights have pulled people out of poverty in some of the most backward areas, and that is why whenever an application comes to us, we look into it quickly and do the needful," says Budhadev Panda, district welfare officer, Kalahandi.
Mapping for better management
Mapping of common lands and preparing geo-referenced maps of such areas are critical elements in securing tenure over common resources like forests, water bodies, grazing lands, orchards and other village commons. FES has developed an Android-based mobile application called Common Land Mapping(CLM) tool which enables village communities to map their common lands by using smartphones.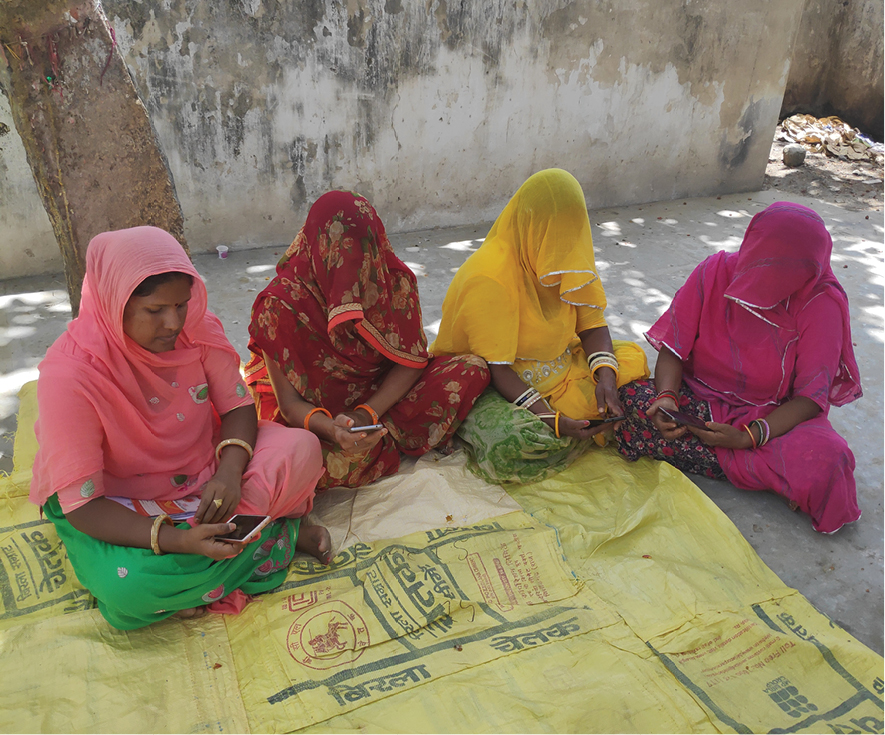 "Village youths are trained to assist forest rights committees constituted under the FRA for mapping of forest areas claimed under provisions of Community Forest Rights. This application works in offline mode and is compatible with most smartphone models available in India. Once the forest area is mapped with the consent of the gram sabha, it generates a map downloadable in PDF format with area and coordinates mentioned on it," adds Barna Baibhaba Panda. The technology has helped villages to legally secure common lands for benefit of communities.
Earnings through savings
Like in the villages of Odisha, the positive impact of land rights can also be seen in Picholiya village of Rajasthan's Ajmer district. In 1992, the administration granted the pastoral village access to the 300-acre revenue wasteland lying in the outskirts. That year, the village set up a cooperative and has been growing fodder trees such as Indian Rosewood and Adulsa in 100 acres.
"The villagers have stopped buying fodder from outside. We now have a system where we auction fodder among the residents. A kilogram of fodder from the market comes for Rs 10. We sell it for half the price. Sometimes when we have excess fodder, we sell it to shepherds and cattle-rearers in the neighboring village," says Nami Chand, president of the Tree Growers Cooperative Society.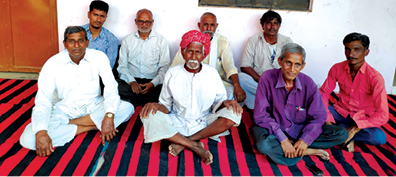 The village has over 5,000 cows, buffaloes and sheep, and on an average, each animal consumes 5kg fodder daily. "Think of it like this: if a family has three animals, it would annually require around 5500kg of fodder, which would come for Rs 55,000 in the market. But if you have fodder trees in your village, you would have to spend no more than Rs 28,000 for it. The difference in the amount is your earning," says village resident Kuldip Sharma, who owns five animals.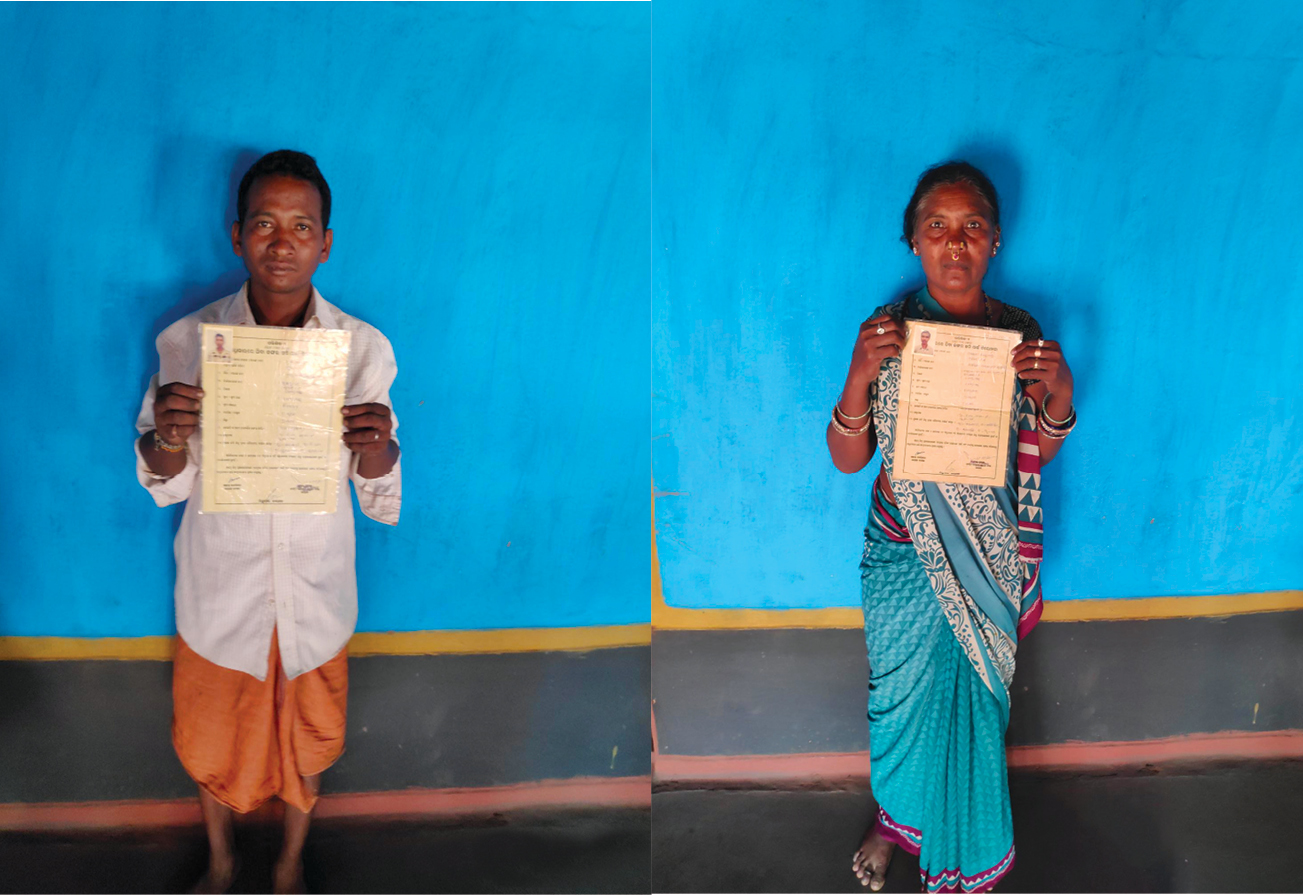 Today, the young shepherds in the village are getting quality education, women are going to private hospitals for childbirths and girls are no more forced to get married at an early age. "People have set up water tanks for their animals, donated computers to the local school and have collectively built a hospital. The sense of ownership has brought empowerment, changing the way residents approach life here," says Kumar Rupam, program manager with FES in Rajasthan.
GIS-based system for soil, water conservation
FES has also developed a Composite Landscape Assessment and Restoration Tool (CLART), a Geographic Information System (GIS) tool to plan soil and water conservation measures. "The tool was developed to address an observed gap in considering different, equally important parameters while planning for an area," adds Rupam. For a particular location, the user can input some basic measurements (length/width/height) into the tablet-based design-estimation tool. With these measurements, CLART generates technical estimates with an approximate cost, requirements for persons and days, and design of the structure in the field location.
The tablets with CLART are equipped with open-source android applications (QGIS and QField) and an inbuilt GPS device.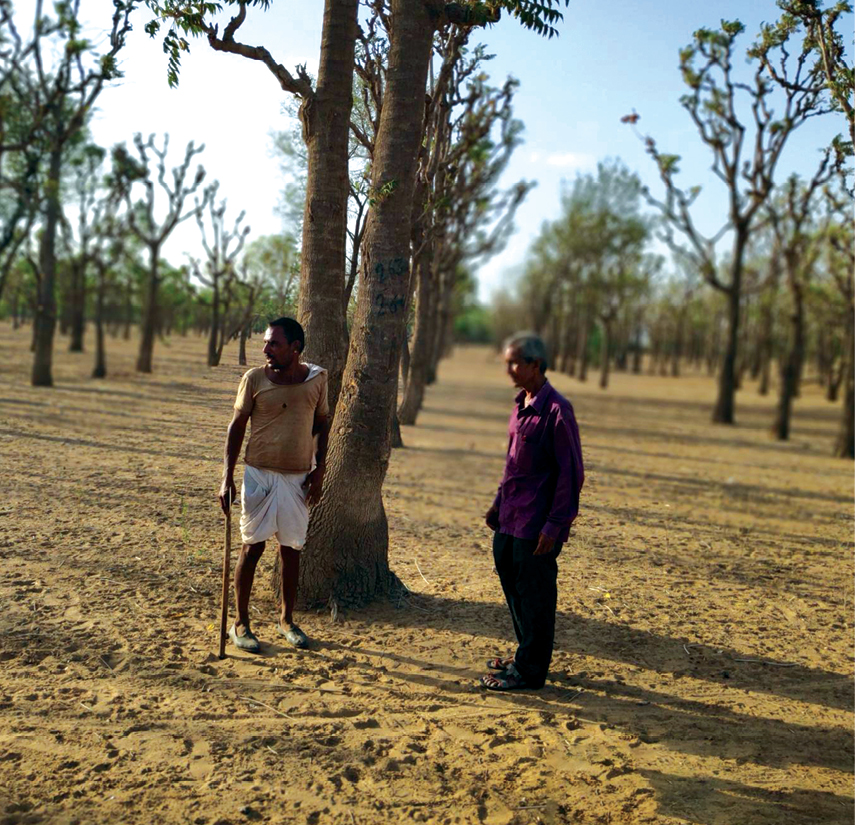 Through the android app QField, the color-coded CLART maps can be accessed without an Internet connection. The inbuilt GPS can trace a particular field location, which is overlaid on the particular color that allows the user to directly check the recommendation for that particular location and make informed plans as well as technical estimates.
Sense of ownership
A few hours drive from Picholiya takes you to Thana village in Bhilwara district. The 250 families residing here got nearly 200 acres of revenue wasteland on the village outskirts converted to pastureland in 2012, and began planting Neem, Babul, Chinese date and other varities of trees. "Soon, we set up a Pastureland Development Committee, which is recognized under the Rajasthan Panchayati Raj Act. Every family felt that it was our land and we need to take its proper care. People were really passionate about the plantation and their efforts worked," says Balvant Singh, the committee's president.
In the next few years, the villagers not only started saving money on fodder for their animals, but also started earing by selling fruits and herbs. "Today, more than half of the households have TV sets and almost every family has a mobile phone. Children are sent to school and women are taken to proper hospitals for childbirths. A lot has changed in our lives because of our land," says 38-year-old Phool Kavar, a village resident. The villagers have ensured proper fencing of the land, and have also appointed a watchman to guard the area at night.
As you leave Thana, your eyes are drawn to a few dish antennas hanging from the rooftops. The scene transports you straight to Lamer, making you wonder whether land rights will pave the way for such symbols of prosperity in all remote villages of the country.
Also Read: Like expression and education, connectivity should be a basic right – Lauren Woodman, NetHope