Even though there is some interest amongst consumers to purchase wearable devices in the future, there is a sign of weakness in the wearables market.
Wearables have had a successful stint in the last couple of years. They have long been an integral part of the "connected soldier systems" that provide a tactical advantage and give an impetus to troop safety. In the field of sports and fitness, wearables have witnessed an unprecedented demand. But off late, the light of the wearables market seems to be dwindling.
Related link: A brief history of wearable technology (Infographic)
Wear me not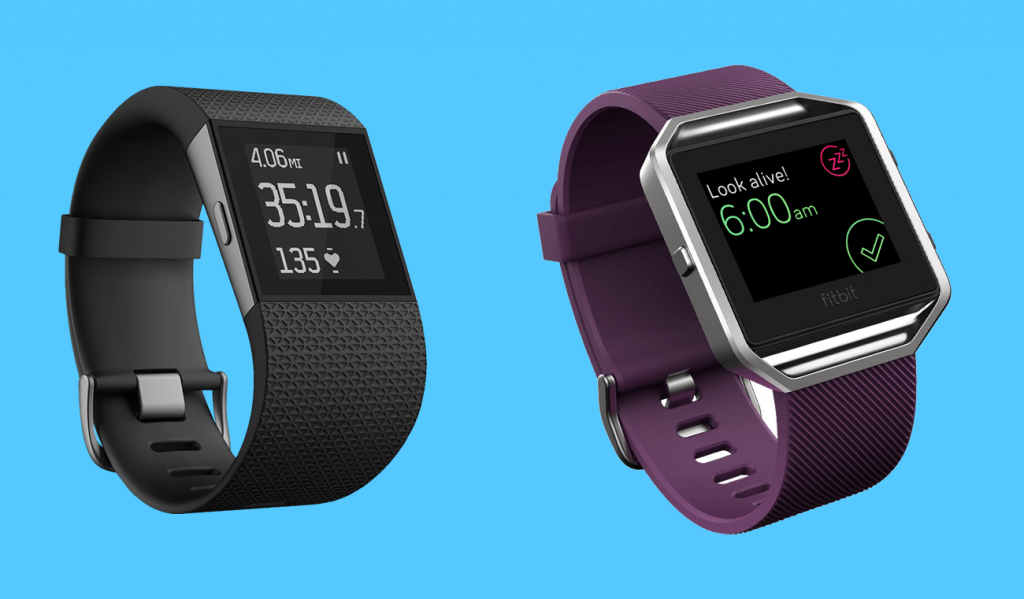 In the beginning of the year, Fitbit laid off 6% of its workforce (110 jobs), as the wearable sales were slow. Pebble closed its shop, and Jawbone is reportedly planning to exit the wearable space and enter the medical tech arena. According to TechCrunch, Jawbone is preparing to shift its focus from low-margin fitness bands to a high-margin B2B to B2C: health products accompanying set of services sold to specific clinicians and health providers working with patients. As far as the king of the wearable jungle is concerned, Apple Watch, a product that was instantly the rising star seems to be doing not so great. Well, one can only assume since the company doesn't disclose sales numbers. Tim Cook reacted to IDC's report on wearables, stating that sales are doing just fine. Apple is the fourth wearable company now behind Fitbit, Xiaomi and Garmin. It represents a grim 71% decline in shipments compared to last 2015.
Related link: The Wishlist: Ten hot wearable products
Following disappointing sales, sports wearables maker, TomTom, is also reassessing its place in the market. TomTom's Q2 earnings show a 20% year-on-year decline in consumer revenue, which according to TomTom was a poor performance in its sports segment. "The wearables market has fallen short of expectations. Because of this and because we want to focus on automotive, licensing and telematics businesses, we are reviewing strategic options for our sports business," said TomTom CEO Harold Goddijn in an investors' call.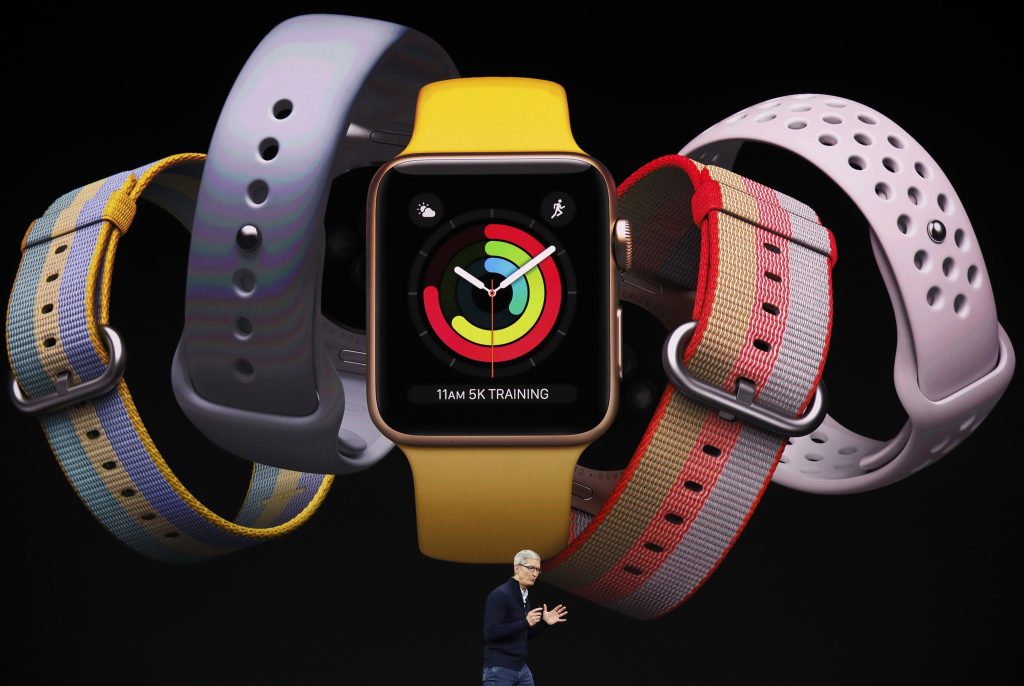 Apple may still be claiming that sales of its Apple Watch are "doing great" but the wearable device category is failing to grow at the rates forecasted earlier. A new report from eMarketer suggests that wearables like Apple Watch and Fitbit were expected to grown more than 60% year-over-year from 2015 to 2016. However, the firm is now bringing that estimate down to just 25% growth this year. Smartwatches in particular have failed to impress customers, as stated in the report. Unlike other device categories, wearable devices have struggled to gain traction beyond early adopters. And with smartwatches, consumers have been struggling to find a reason to buy.
Low cost fitness trackers driving India's wearable market
Wearable devices are finally gaining momentum in India. The category is expected to grow in double digits in Q2 2017 and Chinese vendors are likely to be the key drivers behind the growth, according to a research firm International Data Corporation's (IDC) quarterly wearable tracker for Q1 2017. Reports reveal that 612,000 wearable devices were shipped in India in the first quarter of 2017 and smartbands accounted for almost 90% of these shipments.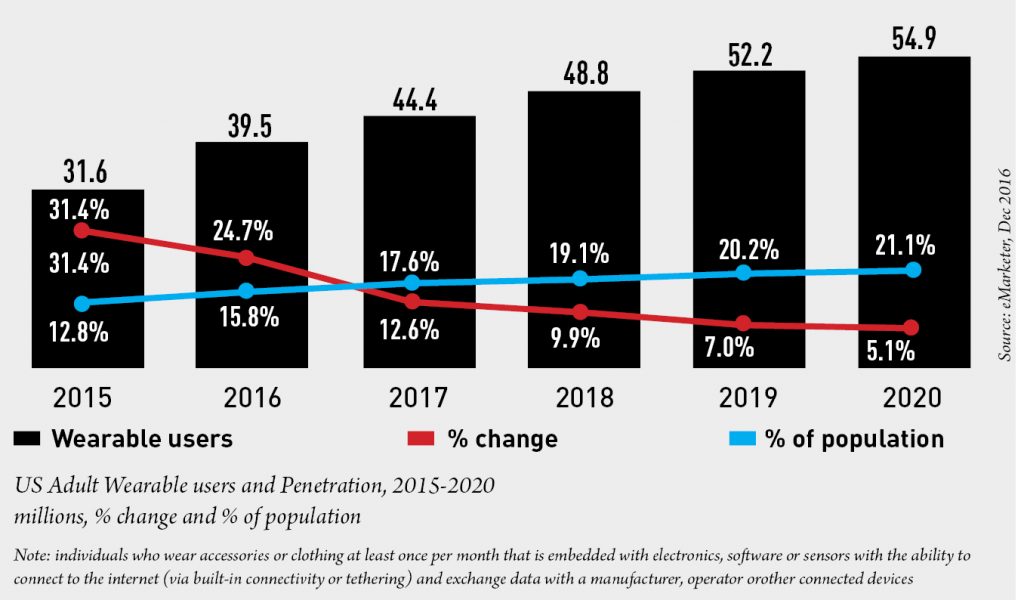 "In addition to the low entry price of basic wearables, consumers are now getting better value from these devices as the category now offers advanced features. Features such as heart rate, sleep monitor and among others are soon becoming the must-have features in basic wearables, even in entry level segments," said Celso Gomes, Associate Market Analyst, Client Devices, IDC India. A great amount of the traction is happening in the entry-level segment, which comprises of wearables below $50. This particular segment accounts for 78.6% of all wearable devices shipped in India in Q1.
California-based fitness technology venture Goqii is leading the wearable pack with a market share of 20.8%. The company had a robust Q1 2017 and reported a growth of 21% over Q4 2016 when it held 15.5% market share. IDC accredits its success to growing interest in the new Goqii bands with heart rate monitors. The global leader in the wearable space, Fitbit, is currently lagging behind Goqii and Xiaomi (which holds second position) when it comes to the Indian market. Fitbit accounted for only 5% of all shipments in Q1 2017, a decline of 42.7% over Q4 2016, when it held 7.9% of the market. However, IDC believes that the numbers are likely to improve in the next quarter as the company is expected to launch new devices.
Related link: Efficient Wearables, Efficient Everything
No market for wearable devices
A new market research report released earlier this year, by AYTM Market Research suggests that the hype created around the wearable market is far from the truth. For the report, AYTM polled 1,000 US Internet users in February, aged above 18. In the poll, it was asked if these people ever purchased smart clothing or wearable devices. While roughly one in five respondents said they purchased at least one item, a large share — about three-quarters — said they had never purchased any. But many said they are at least somewhat likely to buy either smart clothing or wearables within the next five years. In fact, nearly half of respondents surveyed said that was their plan. Over a quarter (26.0%) weren't sure if they planned to do so or not, and another 27.6% said they were at least somewhat unlikely to buy smart clothing or wearables within the next five years. Though the AYTM study found there is some interest amongst consumers to purchase a wearable device in the future, there's a sign of weakness in the wearables market — as wearables makers struggle to sell their devices. The wearables market has fallen short of expectations. And with data showing sales and shipments slowing, eMarketer in December 2016 slashed its growth outlook for wearables in the US.
The wearable world seems to be stagnant and in a downward spiral. Will the market stand the test of time? Do you still find the smartwatch you picked up three months ago useful? Is it true that the fitness trackers are purely riding on a novelty factor? Are wearable devices considered to be a luxury item still? Do we really need another device to charge? These are few hard-pressed questions which we need to ponder upon to gauge the real market scenario of the wearables.