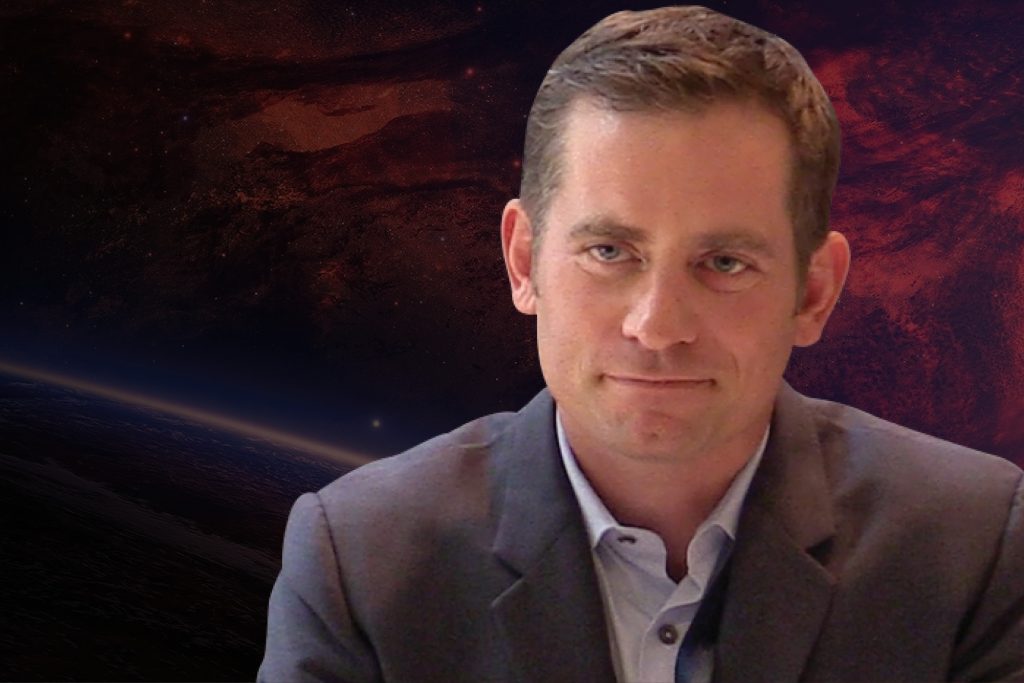 Mobile technologies, the Internet of Things and ubiquitous satellite intelligence are all being harnessed to create a picture about the global economy in real-time, which is the new frontier for the geospatial industry, thinks Jason Andrews, Founder & CEO, Spaceflight Industries and BlackSky
What is your biggest achievement in past one year?
In the past one year we have acquired a company based in Herndon Virginia called OpenWhere. We raised financing around it, which was a big milestone for us. We have also completed our first two spacecraft ― Pathfinder-1 and Pathfinder-2 ― for the BlackSky constellation. Pathfinder-1 was launched by ISRO's PSLV C-35 on September 26 this year.
The second satellite is waiting for launch. It was supposed to be launched in November this year on a Falcon 9. Unfortunately, SpaceX had a launch failure, and so we had to push that out into 2017.
We have raised almost $50 million during this period; the last round was approximately $20 million potentially going up to $25 million. Mithril Capital Management was our single new investor in the last round. They have never done a space investment before and we are super excited to have them on board. They are very progressive and believe in our vision. We think that the investment community is very confident on space and geospatial technology.
What are your priorities in maintaining the business growth?
We have started several companies and rolled them all together under a single company called Spaceflight Industries with two lines of business. One is Spaceflight, which takes care of our launch business, while the other is BlackSky for geospatial platform. Each company has a slightly different focus. With Spaceflight we are nailing access to space with low-cost launches, low-cost imaging satellites and low-cost communications.
This allows democratizing access to space for a wide range of applications, a lot of which relate to the geospatial industry. This part of our business has maintained a 100% compounded annual growth rates over the last three years. Revenue this year is around $50 million and total contract backlog currently is close to $300 million.
We are seeing a convergence of Internet of Things and satellite imaging because ultimately what we are doing is all about geospatial. It is about correlating information in time and space, and that is the next major innovation
On the BlackSky side we acquired OpenWhere, and we are rolling that platform out in October. This will enable ordering imageries from existing providers and tasking existing satellites. The BlackSky constellation will enhance the amount of content frequency and will also provide the ability to view some of the sensors together to create insights.
With Spaceflight, do you aim to come up as a competitor to SpaceX?
We are little different with Spaceflight; it is not space access but specifically a launch business which has been a high-growth. We are unique, with the world's first commercial space line. Just like airlines don't build airplanes and cruise lines don't build cruise ships, we don't build rockets. Spaceflight is the first space transportation company that provides launch services on everybody else's rocket. It provides a flexible array of services. We don't have high overhead and capital costs that allow us to scale our business pretty fast. We fit a very unique but important role in the value chain. Launch providers want to work with a few reputed and established companies to help integrate all these small satellites. And small satellite providers just want to get the space, they really don't care what rocket they go on; they just want to do it cost effectively and on time. So we provide those services to different customer sets.
So you are in the business of launches, you are in the business of building satellites and also in the business of earth observation data analytics. There is this one aspect missing in your portfolio. Do you plan to get into rocket building business in near future?
We think that the rockets out there are great and there is plenty of capacity and we don't need to replicate that. We went ahead with the satellite side because there was no satellite platform that met both price and performance. As the industry matured, people started to provide some really compelling and proficient capabilities. To be in the business of building satellites we do constant re-evaluation. So, it could evolve in the future but for the time being we are building our own spacecraft.
As a major small satellite player do you think that small sats have brought a drastic change to the earth oberservation industry?
It is too early to come to a conclusion. We are in the early days of small satellite revolution. Conventional big satellites already up there are built by companies like Airbus, Lockheed Martin, Ball Aerospace, DigitalGlobe… They are tremendously capable and serve the unique needs of specific user-sets, primarily governments.
The small satellite revolution is providing more ubiquity, and more capability for a different class of customers. Skybox, which has three satellites in orbit, is now acquired by Google and is called Terra Bella. It recently launched four more. More and more small satellites in orbits will improve capabilities and will create meaningful and lasting change. Planet has done a tremendous amount as far as launching small sats is concerned and is providing capabilities that really never existed before. The next few years will determine if these will become profitable businesses and if we can create a whole new market. I believe we will, but not without its challenges.
Do you have any plans to move into collecting video imagery from space as well?
Our customers are very excited about video imagery. They believe that a 60-second video can give much more information than multiple pictures of multiple orbits, because videos can establish patterns of life. But it is still relatively unproven technology. It is hard to say how much of the future market is going to be attributed to video imagery. Terra Bella and Urthecast have that capability. We also have the capability that we will be demonstrating; not on these first two satellites but the next generation ones.
At the Euroconsult Earth Observation Summit this year, there was this general agreement that the Space industry needs to stop using the "space" language to take the technology to the common man. What do you think?
We need to simplify this technology and allow people to use it to solve their daily problems. Google is the best example ― we use Google Maps just to figure out how to go from point A to point B and not about how the data was obtained or the map was created. The three things that we all focus on a daily basis are ― traffic, weather and news. All three have geospatial content. I think what the next wave of companies will be doing is to start solving some other problems around geospatial to help businesses and governments use that information to make our planet a better place.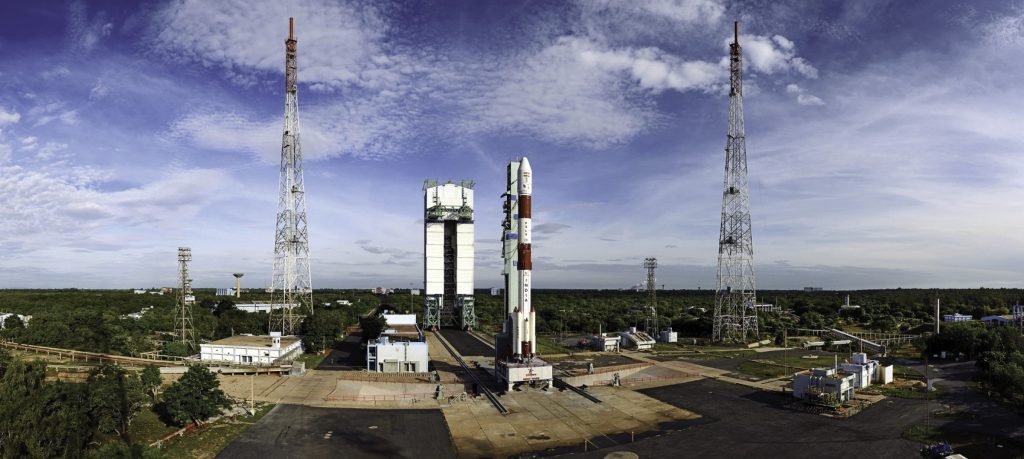 We are in the midst of a geospatial revolution. We grew up with paper maps but the younger generation knows only Google Earth. I define the paper map as 1.0 and Google Earth as 2.0. We are going to a new generation called 3.0 which is with over a decade of Google Earth. We now know what the planet looks like; we want to see how it changes. Industry is harnessing mobile technologies, the Internet of Things and ubiquitous satellite intelligence to create a picture about the global economy in real-time. This is the new frontier for geospatial industry.
It is said that the next generation applications are expected to come not through one single technology but with linking multiple technologies…
I fully support that idea. With the recent acquisition by BlackSky we will have two different capabilities. First, a content management system where one can task and look at data not only for our spacecraft but also for additional spacecraft. Second, the ability to fuse that data from multiple spectrums, such as video, still imagery, color imagery and also synthetic aperture radar, ship tracking AIS, airplane tracking ADSB. Fusing all those data sources together will create unique geospatial insights which will drive further growth in the industry.
We are seeing a convergence of Internet of Things and satellite imaging because ultimately what we are doing is all about geospatial. It is about correlating information in time and space, and that is the next major innovation. We at BlackSky are focused on merging the Internet of Things and then merging that with other geospatial data sources including satellite imagery. It is a very exciting opportunity for all of us.
What is the connection between geospatial ecosystems and deep machine learning and how is their integration producing ultimate knowledge?
When you start to fuse all geospatial data together, the only way to process it is to use machine and deep learning. To recognize these patterns in a picture or patterns of activity is based on tracking it in time and space on the surface of the earth. For example, one of the things that our platform has been doing recently is using keywords and deep learning to identify Syrian refugees and watching them move across the surface of the planet, specifically through the Middle East into Greece and up into Europe by just tracking their Twitter feeds that are coming off their mobile devices.