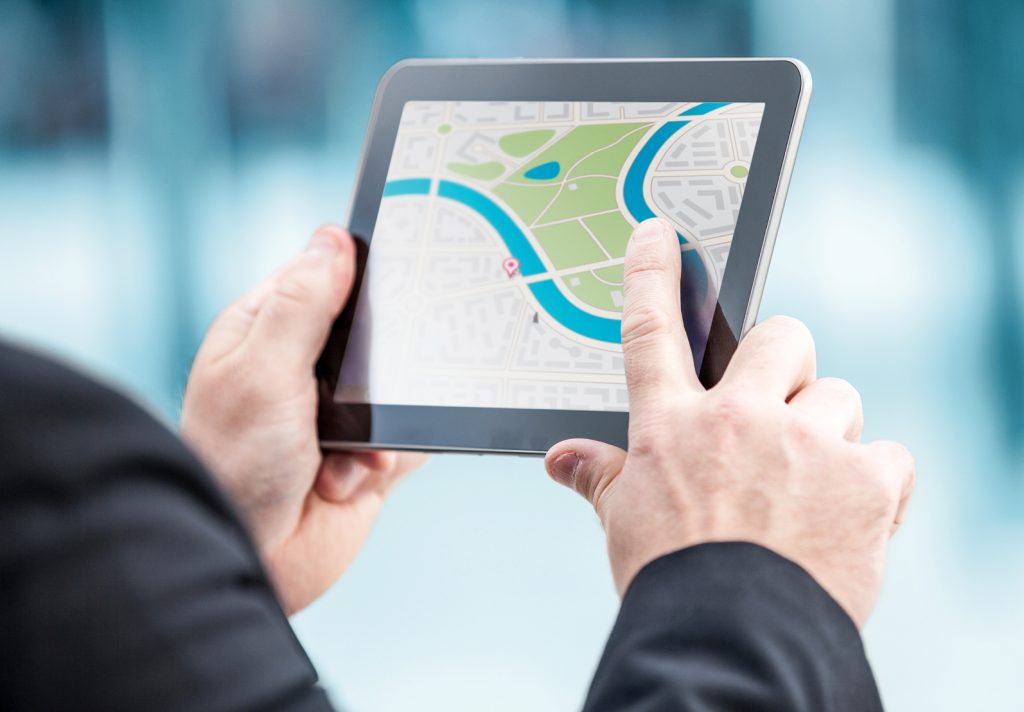 With organizations now focusing on the where of things, the integration of spatial analysis and location intelligence is on everyone's mind. This integration is leading to more informed decisions, and advanced geospatial technologies are facilitating this integration. 
Where does that happen? Addressing this fundamental question in understanding the world around us has led to an increasing demand for readily available, accurate, and current location information. By incorporating location, geospatial applications have become a primary tool for analyzing sophisticated data. These technologies are currently growing at a fast pace, building a smarter world using geospatial intelligence. What used to be a niche market is exploding into all fields and sectors. We can now access geospatial processing on the Web through client applications that make it openly available to all types of people.
Although data processing and analysis has become more affordable over the years, organizations still struggle to develop robust solutions and workflows for effective data acquisition and management. Organizations need cutting-edge innovations for managing big data to provide accurate information through location intelligence. From cloud platforms to mobile laser scanners, we are in the midst of a paradigm shift in all aspects of geospatial applications. It is all about moving from the sense, process, analyze, and create a static map workflow to real-time and mobile mapping that delivers smart, accurate information enabling organizations to quickly sense, decide and act as the earth changes.
Apps on Cloud platforms
As the buzz around Cloud computing grows, we hear phrases like 'build your apps using maps' and 'crowd on cloud'. With the smartphone revolution, millions of people have access to instant connectivity. With this access comes, both an expectation of instant answers and a need for more power to process the deluge of data provided by the mobile devices. Innovative apps on cloud platforms for Smart Governance, such as crowd-sourced feedback and notifications, present powerful opportunities and challenges. Once you have empowered the citizen to report incidents, they expect the local or state government agencies to respond with detailed information in less than a minute. For Smart Transportation, drivers and commuters do not understand that the basic spatial network of all roads and their properties need to be tagged and made intelligent. They need to access applications such as Intelligent Traffic Management Systems, Advanced Driver Assistance Systems, and Telematics.
Transitioning to analytics with Smart Maps
Leveraging geospatial information is critical to an organization's continued success. Every action has a geospatial element attached to it – everything happens somewhere. Traditionally, we gathered data, processed it, analyzed it, and then created a static map that reflected our research. This meant not only a huge expense in time and money, but the answer we presented was weeks to months out of date. Not only that, but the information we could glean from the map was limited to that which was included – the map was not flexible – and building a new map meant starting over again.
Now, maps have changed. With the internet and the Internet of Things, we have access to real-time data feeds to fuel our analysis. By connecting directly to the data and building flexible "views", we empower users to visualize and analyze the breadth of the information stored about the object and not just its geographic location. This dynamic experience provides an ongoing information service that not only reflects what was, but what is, what can be, and what 'should be' in an intuitive manner, so that one can spot trends and relationships that are not always apparent in a spreadsheet.
Also Read