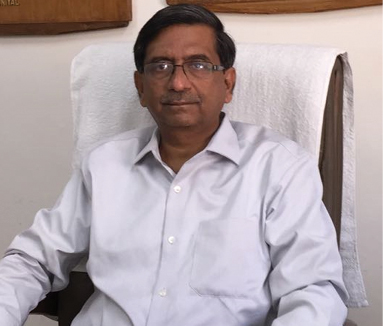 GPS-based mapping of Indian Railways assets on GIS platform likely to help improve maintenance, plan new projects, monitor encroachment and avert mishaps, says Sanjaya Das, Additional Member Railway Board (Computerization and Information Systems), and former Managing Director of Centre for Railway Information Systems.
How is the Indian Railways utilizing geospatial data and technology?
Indian Railways has used geo-fencing for unreserved ticketing. Two other major projects have also been undertaken where there is extensive use of geospatial technology. We are contemplating mapping the entire stretch of Indian Railway, tracks with geospatial coordinates. Then we will follow up with mapping of all Railway asset. Once this is complete, we will be able to know exactly what is the maintenance situation regarding the tracks, signals and overhead equipment (OHE). The data will be used to improve maintenance, planning new projects and also to monitor movement of trains.
Which are the important projects?
The first is mapping of the entire railway asset infrastructure – which is in two phases; the first is the mapping of the entire track network in the country, and in the second phase we will do mapping of railway land and other assets along the tracks. We are working in-house for the mapping of the data and have developed a GIS module for this.
We have got satellite imagery data from National Remote Sensing Centre (NRSC) and we also conduct manual surveys using GPS devices. Track maintenance trolleys are fitted with GPS, so that when the inspectors use these trolleys for regular inspection, their coordinates are recorded and database of the entire track is created on section wise basis. After tracks, we will cover land and buildings along the tracks.
As part of the second phase, an MoU has been signed between ISRO and Centre for Railway Information System (CRIS) to develop this application. In this application land plans of Indian Railways will be available for viewing overlaid on satellite imagery. The INR 320-million asset mapping project began in April 2017.
We are collaborating with NRSC for this project where they have provided us with Cartosat imagery and Bhuvan data for making the maps. In addition, we are also flying drones to map the tracks. The progress is a bit slow as we are doing everything in-house. Things can expedite with better interaction with the private industry.
The second important project that we are working on is the real-time tracking of trains. Under this, NavIC devices will be installed in the entire fleet of about 12,000 locomotives to locate each train accurately. Railways is again working with ISRO on this project. This data will be put into our control office application through passengers can get updates on the real-time position of trains.
This application will ensure higher safety — once the exact location of a defective train is determined, we can immediately take action to rectify the problem, and thus avert any mishaps. The technology will also be used to give warnings at unmanned level crossings.
Besides this, all the 2.5 lakh wagons of the Indian Railways will be tagged with radio-frequency identification (RFID) to keep a track of each wagon. The GPS-tagged loco will tell you where the locomotive is, but if some wagon gets detached, or is in the shed, or has been stolen, the RFID tag would help us track it quickly.
Railways is also thinking of 3D mapping of all the stations. Under this project, six stations have been chosen as pilots. Here also NRSC is involved and they have mapped two stations, including Varanasi and New Delhi. Once the 3D mapping is complete, we will develop an app through which passengers will be able to visualize the entire station in 3D and thus locate any services at the stations. Here too, we hope that the private players will play an important role in future.
Real-time tracking of trains had started 10 years ago, and is still in process. What has been the cause of this delay?
In 2009, trials were conducted for real-time tracking of trains in Secunderabad division and subsequently, further trials were conducted in Chennai. Even IIT-Kanpur undertook a project of tracking trains using GPRS devices between New Delhi and Kanpur. The Real-time Train Information System (RTIS) is today using the learnings gathered from these trials. If the country's geospatial infrastructure had been good, these applications would have been rolled out faster. I would say Railways was thinking ahead of times when we envisioned some of these projects and it is only today we are in a position to implement them.
Can you give an idea as to how much of Railways IT budget goes into geospatial data and technology?
Only about 1% of Railways' annual IT budget is allocated for geospatial. The work on this had started many years back but the progress has been little. Only if there is a rapid process in this area, we will be able to scale up the funding.
The RTIS is being done in phases. The cost of the Phase I is about INR 1 billion. For GIS mapping, the budget is not coming from IT but from other departments.
As a major user of the geospatial data, what has been the biggest challenge of the Indian Railways?
The biggest challenge is that the government departments are working in silos. There is need for a system of information exchange so that the data collected by one agency is not on a different system of reference. For instance, the surveys done by Railways can be integrated with the work of other survey agencies like Survey of India, as well as by state governments. This will remove the need for reconciling data standards, prevent duplication and needless expenditure on data, and also ease development of applications that Indian citizens can use to get government services as well as services from corporates.
Also Read: Why India needs a geospatial strategy
We have Survey of India and NRSC which are key players in this framework. However, there is a need for scaling up operations and giving more power to these agencies so that they can contribute more effectively to the rapid induction of geospatial technologies for the service of the citizens of India.
How can private players work in tandem with government agencies so that citizens can benefit the most?
The private sector will have to play a very important role here. They should work as knowledge partners with the government so that the problem of delivering to citizens can be solved and they have better access to services ranging from ticketing, logistics, subsidies and schemes. Moreover, the services then could be better targeted towards the citizens.
Indian Railways has entered into contracts with many private providers of geospatial services. We are using drones and radars for mapping of railway tracks. These are contracted through tenders.