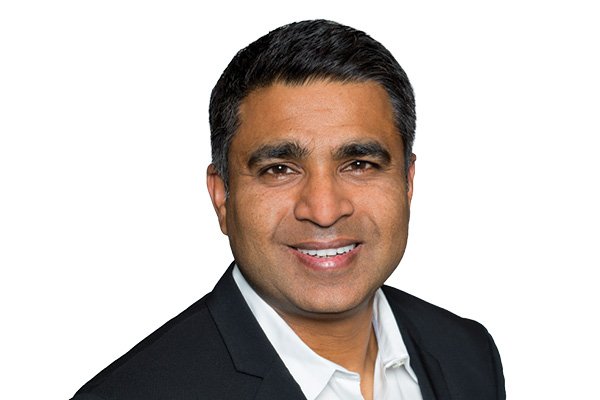 To earn consumer trust, companies must keep privacy at the forefront of their practices and ensure that industry-wide regulations are put in place to protect privacy.
Connectivity lies at the heart of digitalization. As 5G comes into the picture, its frequency range and implementation will improve location capabilities via improved shorter cellphone tower distances, making location targeting more accurate. In terms of measuring offline performance, 5G will allow retailers, advertisers and service providers to leverage real-time mobile data to deliver an easier, more engaging and hyper-personalized experience to consumers.
In addition, 5G will be crucial in driving Machine Learning integration into data analysis. As enterprises collect more complex data, predictive analytics will have an enormous impact on decision-making. Analytics in 5G will evolve to learn from context, predict what will happen next and prescribe the best response. The sheer speed of 5G will allow all this to happen instantaneously.
AI to cause paradigm shift
Location Intelligence will be a critical component to the Internet of Things, as well as many advanced services like AR/VR, AI analysis and predictive modeling. Automation driven by AI will enhance predictive modeling capabilities. To understand the paradigm shift it will cause, we can take, for example, our recently announced Visit Optimizer in Ads Manager. The new Machine Learning-powered tool ensures that all types of campaigns will continually and automatically optimize the best performing tactics, thereby making location marketing easier and accessible to all.
Also Read: Launching new products, services for better growth
Location and geospatial technologies have become essential to modern life. Consumers are getting familiar with location as a convenient addition to their lives. Due to the increased role of digitization in consumer targeting, GroundTruth is staying focused on building technology and products that drive business performance for clients. The possibility of also using it for e-commerce is on the horizon.
Defined regulations for data privacy
GroundTruth is pushing for more defined data privacy regulations and we welcome a legislation that addresses these concerns.  Often when we start to see the types of limitations that can come from increased regulations, we see an increase in creative thinking that pushes us beyond the current mould.
To earn trust, companies must keep consumer privacy at the forefront of their practices and ensure that industry-wide regulations are put in place to protect data privacy. Another way to build trust is to put transparent data privacy policies in place that explain how a consumer's data is being shared and safeguarded.
Investment in emerging tech
We are heavily investing in AI, IoT and other emerging capabilities, and are working towards building a platform that is able to better predict store visitation behavior across a myriad of channels. One area that GroundTruth spends time on is building proprietary — AI-driven targeting tools to drive more efficient performance.
We strongly believe in the potential of location marketing, and as a result, we continue to invest in all aspects of our platform. There are a lot of exciting avenues on which location and other technologies can thrive to create value for our stakeholders in future. We are watching voice and AI very closely, because as these technologies grow and advance, the possibilities for the consumer will be limitless. We are also watching Blockchain, as we believe it has the potential to disrupt the overall ecosystem.
A key objective of our business is to make access to location marketing easier. At GroundTruth, we are looking at the future and moving beyond ad targeting and attribution by heavily investing in emerging capabilities that are going to push the location industry forward. Another core objective of our business is to provide intelligence that allows brands to develop more efficient acquisition and retention strategies — from watching how voice is impacting customers in their homes to how new smartphone offerings are changing the ways consumers shop.