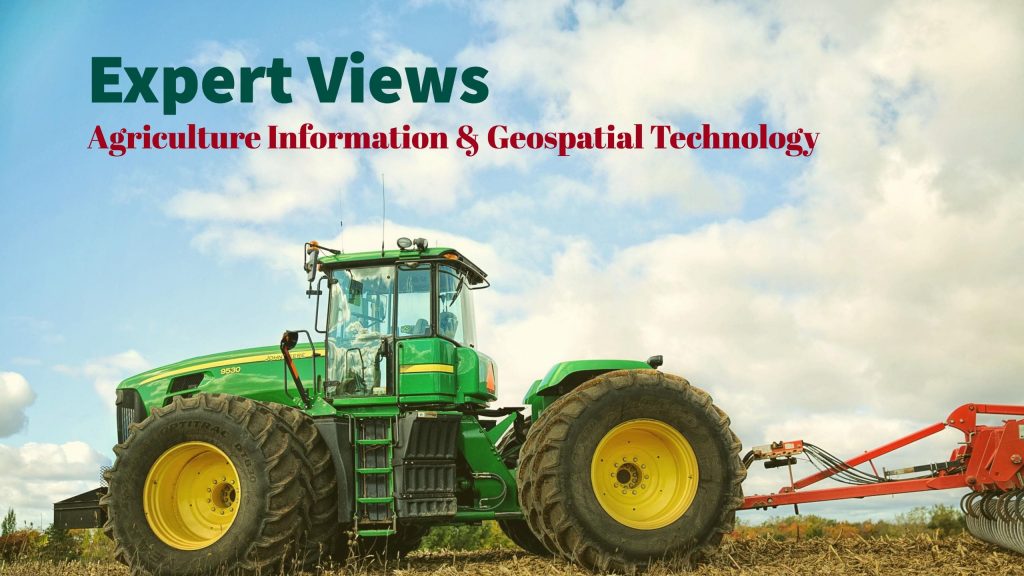 As part of the upcoming symposium on smart agriculture 'GeoAgri-Navigating the Change' at the Geospatial World Forum 2017, taking place on January 24- 25, 2017, will shed light on how GEO-ICT is 'new frontier' for the information in the agriculture sector.
As part of this, we spoke to our speakers to share their views and establish the connection between agriculture and the role of geospatial technology. Here are their views.
Dr. Suchith Anand, 
Founder, 
Geoforall, UK
What is the importance of geospatial technologies for agriculture?
Geospatial science has a major role to play in securing both food and nutritional security in agricultural systems. It particularly addresses the UN Sustainable Development Goal (SDG) 2 to 'end hunger, achieve food security and improved nutrition and promote sustainable agriculture.
Jinesh Shah, Founding Partner, Omnivore Partners, India
What challenges do today's farmers face with information management systems?
Indian farmers have a dearth of information on weather, soil nutrients, timely advice on disease management, availability of inputs and optimal price discovery. In addition, farmers also have no scientific information about the actual state of their field. Farmers get piecemeal information, but not an integrated one.
---
---
Sarang Vaidya, Co-Founder, Go4fresh, India
What are uptakes and barriers to the use of geospatial technologies in agriculture & allied sectors?
Massive investment in technology is need of the hour to develop solutions that are innovative and solve domestic problems. It requires multidisciplinary and broad level collaboration from varied stakeholders to create awareness, demonstrate the utility and make it affordable.
Raghavan Sampath Kumar, Director, SmarAgBiz, Singapore
Is agriculture ready for 'Gadgetization'?
Technological innovation in agriculture globally has become one of the hottest and most debated topics recently. The sector, particularly in the West, is witnessing a huge influx of new entrants and innovative technologies attempting to take agribusiness to the next level. Understandably, much of the buzz is occurring in developed Western countries, which have industrial-scale agribusiness with larger average land-holdings than their Asian counterparts. Gadgets, apps, hi-tech machines and even services (as contractual farmers) will only remain cosmetic until fundamental operating principles and policies are changed.
What are the benefits of using geospatial technologies for farmers?
Geospatial technologies pave way for significant improvements in the efficiency of input-use, result in huge cost savings on inputs and precious resources, however, geospatial technologies are not silver-bullets that can solve all the issues related to food security or disaster management.
Ruud Grim, Senior Advisor, Netherlands Space Office, The Netherlands
Your thoughts on financially sustainable GEO-based agriculture service?
The availability of open and free satellite data, a public good, allows for service provision for agricultural purposes (e.g. weather forecasts, agro-advisory services, financial/insurance products). Precision agriculture has been advanced using navigation services (GPS, RTK). Nowadays, also service provision for less developed countries become feasible and affordable.
---