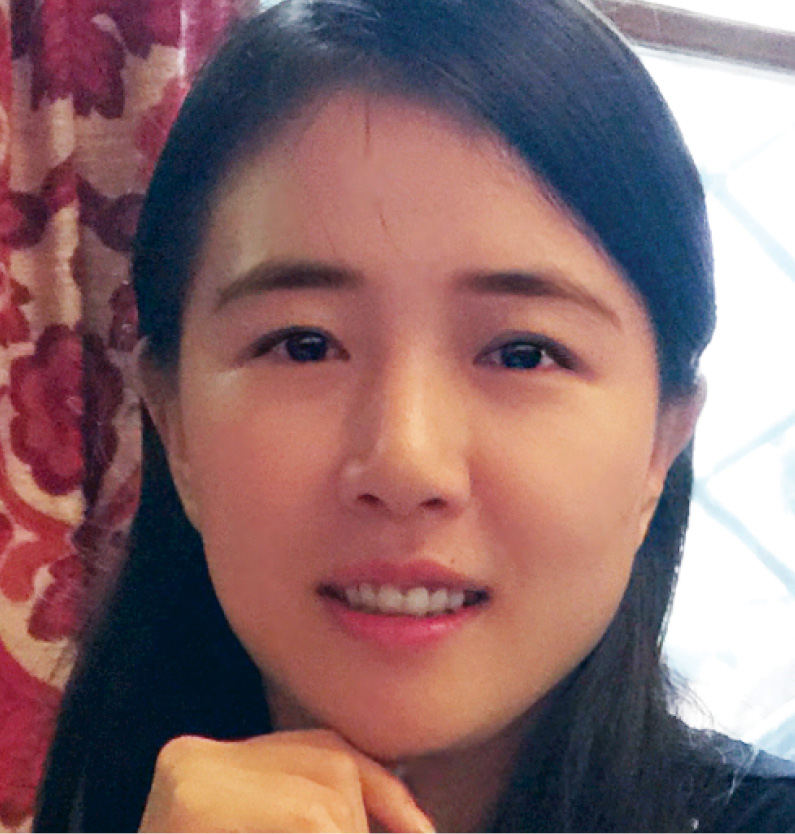 BeiDou's development in China has not only provided more satellite resources to the APAC region, it has broken the US monopoly in GNSS industry, believes Zhang Yuhua, General Manager of KQ Instruments, a KQ GEO Technologies branch company
What is the market forecast for GNSS in the Asia-Pacific region?
According to the Global GNSS Market Report 2015, the major growth in the global GNSS market will be coming from the Asia Pacific region. The usage of GNSS devices is set to increase by 11% annually, from 1.7 billion devices in 2014 to 4.2 billion devices in 2023. With Chian's BeiDou system (BDS) becoming more mature and India setting up the Indian Regional Navigation Satellite System (IRNSS), the demand for GNSS-based products in the region will increase exponentially. These would include indoor positioning products and 3D laser scanners based on the BDS, high-accuracy data collecting devices based on the GNSS, real-time RTK and other GNSS products. Greater market potentials will be reached by lower production costs and higher value addition to widely-used civilian level products.
What are the challenges unique to this region?
There are as many opportunities as there are challenges in this region. Especially in Southeast and South Asia, there is a huge 3S (GNSS, GIS, RS) market potential. The challenges include how to localize the applications as well as the products' perception and acceptance. With the maturity of China's BDS, GNSS products have become more diversified and highly accurate at a lower price point. This has brought a lot of convenience to Asia-Pacific users. However, currently, most of the Asia-Pacific countries are still hesitant about the technology.
In the past, there were only 2-3 RTK suppliers and the devices were also very expensive. Now, there are dozens of suppliers in the market and the products have become cheaper (by more than 50%), more stable, handy and aesthetically pleasing. This is a huge step in this field. So, as a GNSS software/hardware supplier, we are also striving to provide price-competitive products with mature technology, stable performances and diversification, based on consumers' habits, consumption level, and application requirements in the APAC region.
How important is international cooperation to achieve on-the-go centimeter level accuracy?
Multi-country centimeter grade accuracy has already started with RTK measurements. BeiDou's development in China has not only provided more satellite resources to the industry, it has also broken the US monopoly in this field. Centimeter grade accuracy tends to move from advanced markets to consumer markets, such as, driving exam system and transport systems. This high-accuracy positioning service is not only for professional users any more. Its wide civilian application has the power to change people's lifestyles and the way they travel.
GNSS has come a long way from high-end use to become a consumer product. What are your plans to cater to the consumer market?
In order to promote more of our core geographic information products and GNSS devices into the international market, we need to expand the popularity and the scope/depth of users' applications. We are launching more cost-effective consumer products, such as the T80 series, using GNSS high-accuracy navigation positioning technology and geographic information technology (GIS), which can be applied to individuals and vehicles for location management. Other applications include care services for children, the elderly and other vulnerable groups, logistics scheduling services and accurate management of high value products.
Internally, we are working on better innovations and constantly improving our own core technology to meet consumers' needs and make our products more competitive. We are looking to test more products in the market, including the use of BDS indoor positioning technology.
What are the latest trends in GNSS technologies from a market point of view?
With the opening up of the GNSS technology to civilian use, GNSS application industry has become a high technology, high investment, high value-addition and high growth industry. Research reveals more than 500 types of GNSS applications. In Europe, the US and other developed countries, the GNSS industry is creating benefits that reach billions of dollars every year. Satellite navigation receivers have become personal information terminals that turn the satellite navigation technology from professional application to public use. They have become the third new growth point after the communication and Internet information industry.
Regardless of the surveying application — military or civilian level — product modality has four directions:
Handiness: Easy to carry
Simplicity: Easy to learn
Good barrier resistance
Better application and better software integration
With regional GNSS coming up, how relevant do you think GPS and Galileo would be to the Asian markets?
GNSS is a large, diverse and multi-level system, which includes the American GPS, Russian GLONASS, European Galielo, Chinese BDS and so on. With the mature application of BeiDou, it will become a major application in the Asia-Pacific region, but other satellite systems will also develop together as auxiliary satellites.
Are you developing products for upcoming regional systems, such as, the IRNSS?
Of course! India is an important partner for KQ GEO Technologies in the Asia-Pacific region. The country's market potential is tremendous. In the consumer market, it has huge user groups. Therefore, given the right conditions and mature technology, we plan to research about developing IRNSS hardware and software.