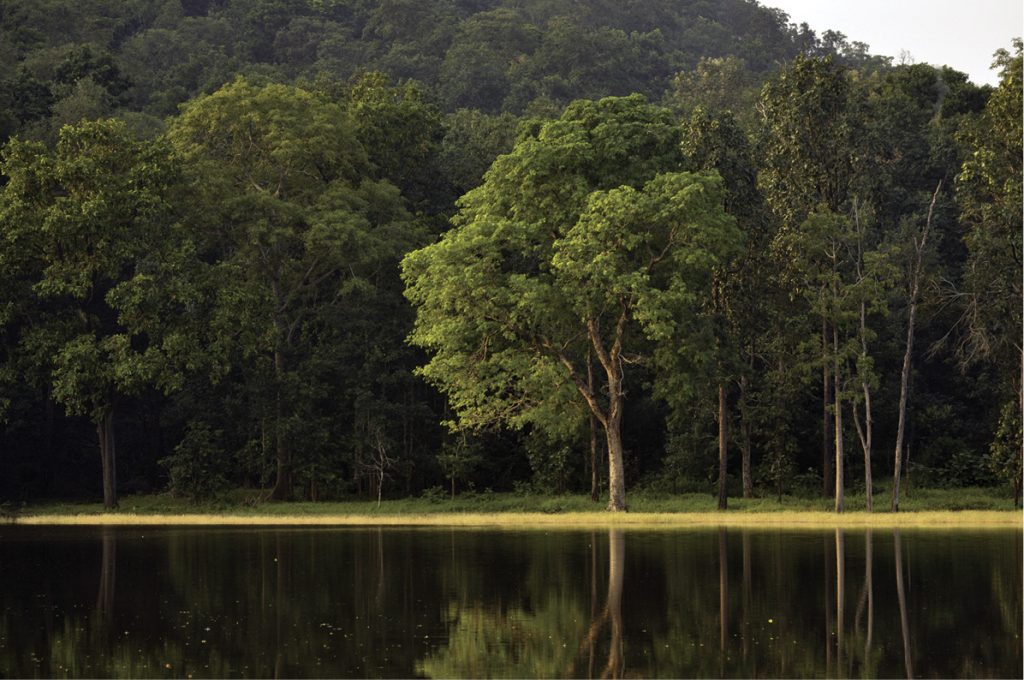 Praveen Srivastava, APCCF (Information Technology and Policy) reveals how Hexagon Geospatial's GeoMedia has given Maharashtra Forest Department an edge over other forest departments.
How is the use of geoinformatics helping in forest activities and conservation?
Maharashtra Forest Department (MFD) has digitized all the forest area and updated up to the smallest part of the forest ― the beat boundary. With the introduction of GIS and remote sensing technology in MFD, forest guards who were initially using the hard copy maps are now using PDAs to update the information online.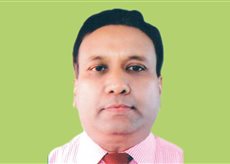 Further, with judgment of the Hon'ble Supreme Court of India in the Lafarge case, it has now become imperative for the department to strengthen its capabilities in GIS and remote sensing to map and update every detail of forest and keep it updated with time. Aligning with the Digital India vision, we are taking the initiative for increasing use of information technology tools to aid decision making and move the Department towards data driven decision making in its usual operations. Together with the need to have a credible, accountable and transparent forestry management, adoption of geoinformatics is very imperative at present. With all the information on the geospatial portal, we would be in a better position to explain to people at large the amount of investment and the activity we have for that period of time.
How geoinformatics system is ensuring smooth coordination and functioning between various government departments?
MFD has digitized all its data, principally administrative boundaries. Given the vast expanse of land area under the management of MFD, it was a time consuming process. In some districts of Maharashtra, around 70% of the land area is under scientific forestry management which calls for extensive use of digital technologies to ensure field officials are provided accurate datasets.
The socio-economic development along with the pressing need to simultaneously mitigate climate change brings forest department in a unique position to address socio-economic realities. To address this, MFD has embraced a goal of 50 crore plantations over the next 3 years. For ensuring the success of this initiative, MFD is collaborating with all other administrative departments of Maharashtra Government. This year we were successful in achieving the target of 2 crore plantations ― it was all in close collaboration with many state government departments, NGOs. Now, we have a GIS-based mobile application to monitor the saplings and the same is being uploaded on the geoportal. This has enabled us to monitor the forest cover change periodically. Thus, a sound geoinformatics data framework ensures faster, smoother and better coordination and functioning between government departments like urban, irrigation, water resources, and revenue departments.
How is MFD using geospatial technologies?
MFD has been a pioneer in using geospatial technologies. The pursuit began in 1997 with digitizing forest maps ultimately developing MFDs own database of digitized maps with administrative boundaries and different layers related to forest management. Finally, detailed forest cover maps up to beat level have been prepared. All of these GIS activities have provided field officials with accurate data for their day-to-day decision making.
The impetus to geoinformatics came in the year 2012 when the Department embarked on a wider e-governance initiative. The field staff is provided with PDAs with division-level maps integrated on a mobile application for registration of Preliminary Offence Records (PORs). There are 6,400 such devices and this has resulted in near real-time recording of forest related offences.
MFD has signed up with NRSC to use its geoportal for sending Forest Fire Alerts to field staff via SMS, giving filed staff near real-time forest management capabilities. Another initiative in the field of geoinformatics is the signing of a MoU with MRSAC for development of Web and mobile-based GIS application under the project Integrated Forest information System (IFIS).
On which project is MFD using Hexagon Geospatial technologies?
The technology we used in the initiatives of geoinformatics was Intergraph's MGE modules with complete GIS and remote sensing capabilities. These were further upgraded to Intergraph's GeoMedia Professional in the year 2000. We are in the 16th year of use of this software. The primary application of Hexagon Geospatial technologies has been in Working Plan preparation. The Working Plans have been implemented and rigorously monitored to assess its outcomes. It is this software which has enabled us to convert basic sheets into proper digitized maps. While we upscale our activity to link these digitized maps to the geospatial platform, use of GeoMedia Professional certainly has given us an edge over other forest departments.
What process was followed?
While preparing Maharashtra forest cover maps — GIS, remote sensing data, maps of Survey of India, FSI, and MRSAC were used along with GPS data collected during ground truthing. Forest surveyors, forest guards worked under the guidance of senior officers and did this work in a very commendable way.
How do you describe the ease of use while using GIS Technology? Do they require sufficient amount of manpower training?
We have been using Intergraph technology — GeoMedia Professional, since years. Nearly 100 of our staff including forest surveyors, forest guards, RFOs to IFS officers are well trained in that and working efficiently to deliver the desired outputs. GeoMedia Professional is very easy to use, with less training cycle, very competent, and has suitable interoperability. We do arrange frequent internal trainings for new users on GeoMedia Professional to strengthen our GIS capabilities.
What are the present and future plans of MFD while using geospatial technology?
We feel that still large amount of data is lying in registers and when it is required for taking decisions, it becomes very difficult to retrieve and properly use that data. So, we plan to make it digital and then to integrate this as well as existing MIS data of all of our own departments with existing GIS data. We plan to use periodic satellite images to monitor our forest covers. Further, we want to make available all the GIS and remote sensing data on our Geoportal so that even a forester sitting at remote location is able to analyze forest changes using and processing satellite image data through an Internet browser and conclude information himself. In near future, we also plan to create GIS-based dashboard data for all the higher officials of forest department in order to help them in making efficient decisions instantly.