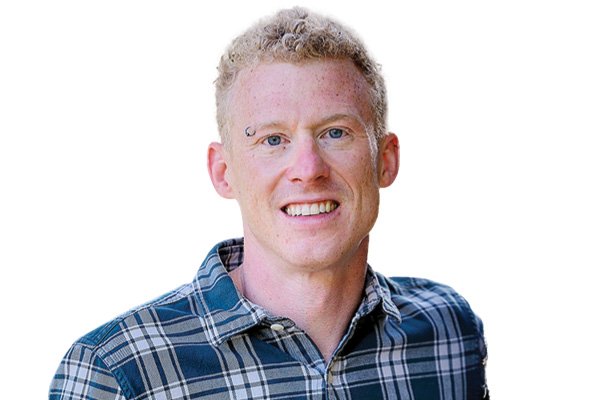 The geospatial industry has been around a very long time. It has been slowly growing and has dealt with many market cycles along the way. In the last decade, the industry has been in the right place at right time.
Geospatial data gives companies the ability to understand what's happening in the world around them. Data is becoming more critical to business success, and understanding the planet, supply chain, and organizations' operations is only possible with data that has the critical context of time and place. Satellites, drones, fixed cameras, weather, an organization's proprietary operational data – it's all geospatial.
The supply chains that crisscross the planet – farms and mines, factories and production facilities, ocean, rail and road transportation – make up a dynamic living system. Organizations can now digitize their supply chain and predict probable outcomes of whatever they plan to do next. The geospatial industry will be an important supporter of innovation across industries in the decade to come.
Consider the advancement of IoT as an example – Internet connected devices are inherently geospatial and the industry is well positioned to make all things IoT better by providing time and place context. The same will be true as we move to the era of the data animated organization – where companies, like self-driving cars, will put data at the center of their operations to help them steer clear of disaster and optimize their routes. This will require not only understanding all of the data they have amassed internally but tapping into a massive amount of disparate geospatial sensor data.
Next stage of geo evolution
The geospatial industry will disappear as a subset. Geospatial will simply become a descriptor of everything related to data. The entire commerce and communication flow will be underpinned by a robust set of data that offers deep insights. All of this data will be inherently geospatial helping to redefine the term.
Data is always more valuable in combination with more data – and that proper machine learning requires all the data, all the time. So the integration of data – and the technology that makes it most useful – will continue to be a focus. Our data refinery is a prime example of this.
The challenge we see over and over is the ability to clean disparate data sources from many sensors and put it together in a normalized format for use in creating models. We are building the world's largest and most diverse data refinery so data from inside and outside of the organization can be gathered, cleaned up, and made ready for use in model building all in one place. These models will ultimately produce digital twins of an organization's processes, operations, supply chains, and markets. The digital twins will offer calculated predictions and trend observations based on real-time, global data that's constantly streaming into the data refinery.
Without AI and deep learning, geospatial data is underutilized
The past four decades saw the rise of at least three major technological eras: the PC, the Internet, and mobile.  Each started out as toys for nerds, but grew to impact the world. We are now on the cusp of a new era, fueled by data and run by machine intelligence. Geospatial data cannot be used to its maximum potential without AI and deep learning – there's just too much of it for even an army of humans to get immediate benefit from it on the whole.
We now have the ability for the first time in human history to monitor and measure the impacts of entire supply chains. I believe that this transparency will be the driver of the innovations needed to create a better world.
We are always investing in what's next. This means constantly scaling our team for new technical perspectives and domain expertise in different industries. Agility is part of our business model and culture. We have a multidisciplinary applied science team that can build models for customers who may have no internal data team at all. Our Platform can also be used directly by customers that have a data and technical team in the thousands.
We can create incredible results for all types of companies, across the largest industries on the planet. By combining our customers' expertise with our ability to match data and technology to drive ROI, we can quickly identify the most valuable opportunities for predictive modeling in an industry.
We are focusing on staying extremely flexible. In spinning out of Los ALamos National Labs, our earliest days focused on building tools that could work in every situation – even those that had not yet been encountered or imagined. We built upon that foundation with a focus on computational power and AI tools made to work on every new type of sensor data the market throws at us. This not only accelerates model creation now but sets us up for success in a future where new data sets continue to come online at an exponential rate compared to just a decade ago.
Our customers are businesses, governments, and impact-focused organizations with a vested and even existential stake in the natural world. We commercialize science and unleash it into the broader world, helping the organizations we partner with use it to improve their operations and make more sustainable choices. In turn, these more sustainable, resource efficient actions drive commercial gains for our customers. Combining scientific potential and commercial gains to help create a more sustainable planet is a deeply felt mission that defines our market potential and commitment to our community, future generations, and our planet.
Also Read: Geospatial Demand for Smart Cities will Increase Manifold – George Zhao, CHC Navigation