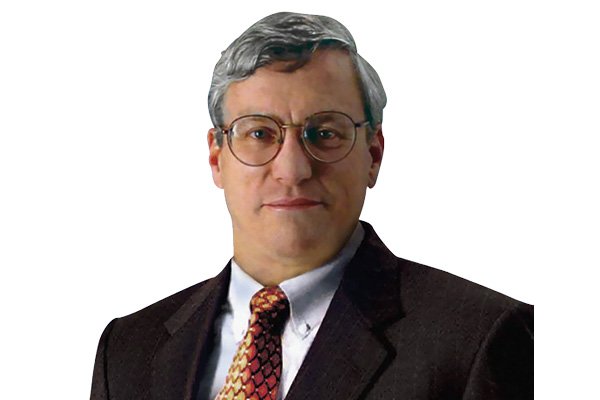 Geospatial technology has always been the backbone of society. The sextant and the stars were used by Columbus and Cook to circumnavigate the globe. Theodolites, distance measuring devices, total stations and satellite systems enabled the creation of paper maps as the common source for navigating even into this century. Today, machine learning, precise positioning satellites, Big Data, computing power and analytics are all used to create digital maps for everything from asset management to autonomy. The difference today versus a decade ago or longer is that data acquisition has become fairly easy with new and innovative tools that are available. The challenge is merging and interpreting data from many different sources — whether it is collected by professionals or crowdsourced —and discerning its viability and accuracy for a specific application.
Geospatial Quotient (GQ) or Geospatial Intelligence (GI) requires the geospatial industry to think of itself as more than an enabler; it should instead be looked at as a foundational component for all industries. Where we are, where we are going, how reliable is the data, and how we are getting there are core questions of any industry and only the geospatial industry can provide this information. There would be no precision agriculture, construction automation, autonomous cars or digital cities without geospatial data and its derived products and services. This was true in the past (space program, etc.) and is true today. The difference is that data is easier to collect and consequently it is easier for it to be misused and interpreted by untrained professionals. Our challenge going forward will not be collecting the data, but rather determining and ensuring the integrity of that data for our specific-industry or application.
ALSO READ: Next evolution will be from automation to autonomy – Ola Rollén, Hexagon
No one technology serves all needs
Integrating technologies has been a focus area for the geospatial industry since the first total station in the late 1970s. There is no one technology that serves all the needs of the customers. Do you have a smartphone today? Or do you use a separate mobile device for music, video, voice calls, email, text or social media? Integration of various positioning, imaging, and connectivity technologies is essential to fulfill customer needs. This hasn't changed nor is it a new focus area. We have been focused on integrated construction and surveying for the last 25 years and this integration has provided our customers' significant improvements in productivity and quality.
Artificial intelligence, deep learning, Internet of Things are the buzzwords today. But buzzwords are common in any industry and make for good dialog over coffee or in written publications. Seldom does a buzzword solve a problem. Success in this industry is defining our customer's problems and then using all technologies available to assist in solving those problems. Some of those technologies you may organically develop while others you may integrate or partner with others to create a combined solution. We continue to strive at improving our customer intimacy. Through this intimacy, innovations such as RTK, 3D machine control, mixed reality and imaging have been realized. Our founder used the term "GPS: the Next Utility." In a nutshell, this was the Internet of Things (IoT) even before the term was coined.
The key going forward for the geospatial industry is to not only focus on collection and analysis, but also on market or industry verticalization. It is essential to know how the information will be used, where it is needed, and who is using it. If not, today's geospatial professionals risk becoming the slide rule, T-square or Rapidograph pens of the future.
Innovation goes together with customer intimacy
Innovation, customer intimacy and go-to-market strategy are the keys to staying relevant. However, innovation alone does not ensure relevancy. We also focus on customer intimacy where we work painstakingly to understand their challenges and develop or adapt technology solutions to help them solve those problems. In addition, we have a formidable go-to-market strategy that couples a worldwide distribution network along with an industry-specific direct sales organization that can serve the far reaches of the world 24/7.
Trimble has provided tools for over 40 years that collect, process and analyze geospatial data for many industries. In addition, analytics platforms such as eCognition image processing software have enabled our customers to also extract industry-specific value from that data. If you look at Trimble's industry-based businesses of agriculture, transportation and logistics, and construction, all of these businesses were born from our geospatial group.
Successful companies are always innovating and investing in R&D. Today, we subdivide R&D into pure research, which is looking at new technologies or the integration of technologies to solve existing and new problems for our customers. Development is where that research is then transitioned to a product for a specific industry or market. For example, mixed reality and imaging that were research areas a few years ago are now either standalone products or integrated with other technologies. The third component of R&D is sustaining engineering where there is ongoing maintenance or improvement of existing products. All three components are needed and require investment to have a successful R&D program. A failure to deliver in any of the three components of R&D can impact your brand and your long-term viability.
Sustainability is a human mindset
A single technology or innovation will not alone impact sustainability. Sustainability is a human mindset and philosophy that you must embrace. Technology can accelerate sustainability but it alone cannot change the world. Today, we have solutions that improve agriculture yield, reduce fuel consumption and costs, enable previously unskilled workers to compete for high paid jobs, subdivide land for development, create green structures, and manage our utilities to improve productivity and reduce waste. All of these solutions have positively impacted the world. However, it's up to all of us to employ and promote them not only to improve the productivity of our work, but also to sustain and ensure the long-term health of our planet and societies.
Sustainability is an outcome of all of our solutions and much like diversity plays a key part of our DNA. From our very first solutions nearly 40 years ago we have looked at how we improve productivity and reduce waste in the industries we serve. Sustainability and diversity will continue to be key components of our culture.
What doesn't work today might be the new breakthrough tomorrow. So don't give up, but at the same time be willing to move on if an idea doesn't have merit or is before its time. This balance is essential. Companies that survived The Great Recession of 2008 have a new-found definition for resilience. They understand that you must be diversified in technology, workforce, culture, geography, go-to-market strategy, and markets or industries. Diversity equals strength and only diverse companies can survive.
ALSO READ: What are the challenges and priorities for geospatial industry leaders