M&A activities nosedived in 2016 in a market where companies are struggling to stay afloat. However, as expected, cash-rich companies like Hexagon and Microsoft went for the kill. A prominent trend was the move towards artificial intelligence by mainstream information technology majors
Hexagon spearheads M&As
Hexagon Group, which played slow last year, edged its competitors in the number of M&A announcements made this year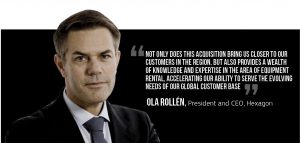 GISquadrat: This Vienna, Austria, based company will enhance Hexagon's geospatial, Cloud and mobile solutions for governments and utility providers in Europe. A Hexagon partner prior to the acquisition, GISquadrat uses Hexagon software in a Cloud environment to provide data capture and management services and applications. GISquadrat's Data-as-a-Service (DaaS) solutions provide lower total cost of ownership for business-critical data.
Leica supplier SCCS: UK's leading suppliers of surveying equipment to the engineering and infrastructure market and a Leica Geosystems distributor, Paul MacArthur Limited (SCCS) provides surveying solutions across the UK. Adding SCCS to direct sales footprint enables Hexagon to better capitalize on the growing opportunities in the UK, as well as offers SCCS customers opportunities to adopt new technologies from Hexagon's extensive portfolio.
SigmaSpace Corporation: Headquartered near Washington, D.C., SigmaSpace offers a unique LiDAR technology — Single Photon LiDAR (SPL) — which enables 3D data collection at much higher speeds and resolution than conventional systems. The capabilities offered by SigmaSpace will nicely complement Hexagon's current technologies and positively impact its Imagery Programme.
Apodius GmbH: A German start-up specializes in measurement solutions for fibre composite components. Furthering Hexagon's strategy to expand its expertise and portfolio to support current and future manufacturing trends, the Apodius acquisition adds core capabilities to support the implementation of measurement solutions in multi-layered textile reinforced structures for extremely light, rigid and robust fibre composite components.
GeoRadar: GeoRadar division of the Italian-based company Ingegneria dei Sistemi S.p.A, is supplement reality capture solutions, enriching Hexagon's portfolio across a wide variety of segments like surveying, construction and mining. Additionally, combining GeoRadar's technologies with the mobile reality capture portfolio will also broaden Hexagon's solution offering for large-scale asset management across segments like utilities, road and rail.
AICON 3D Systems: A leading provider of optical and portable non-contact 3D measuring systems for industrial manufacturing has a direct presence in Germany, subsidiaries in China, Korea, Japan, and the US and a network of resellers worldwide supported by its field support resources. AICON's brand value strong core technical competence across its development teams and its scanner portfolio is a strategic fit for Hexagon.
Multivista: Multivista is set to bring visibility to Hexagon's construction projects. This acquisition not only strengthens Hexagon's breadth of expertise in the changing construction landscape but also offers opportunities to augment Multivista's proven documentation portfolio with 3D reality capture solutions.
Trimble slows down on M&A deals
After edging out its competitors in the number of M&A last year, Trimble decided to play safe in 2016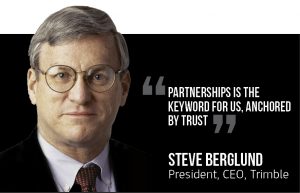 AXIO-NET GmbH: Trimble announced the acquisition of AXIO-NET GmbH from Airbus Defence and Space. The Hannover, Germany-based AXIO-NET is a prominent provider of Global Navigation Satellite System (GNSS) corrections and professional data services that is serving in Germany, the United Kingdom and Benelux. AXIO-NET delivers both real-time and post-processed network Real Time Kinematic (RTK) solutions to a broad range of users including surveyors, GIS professionals and farmers.
Sefaira: The acquisition of Sefaira expands Trimble's Design-Build-Operate (DBO) portfolio to include tools for designing high-performing buildings early in the conceptual phase of a project. Sefaira analysis can be run with models created in SketchUp, Trimble's flagship building design tool for architects and engineers, as well as with models created in.
Autodesk Revit. In addition, Sefaira provides robust tools that allow engineers and contractors to derive and analyze HVAC design scenarios from an architectural model.
Building Data: At Trimble Dimensions, Trimble announced that it has entered into a definitive agreement to acquire privately-held Building Data based in Rocklin, California. The combination of Building Data's experience in Building Information Modeling (BIM) content paired with Trimble's leadership in providing software and hardware solutions for building construction will empower contractors and engineers to gain efficiencies throughout the building lifecycle.
DigitalGlobe scoops up Radiant Group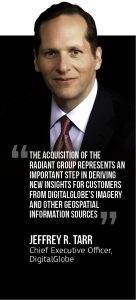 This could be easily called the deal of the year. DigitalGlobe announced the acquisition of privately held The Radiant Group, ("Radiant") from Aston Capital for $140 million in cash. The acquisition of Radiant combines two industry leaders recognized for delivering innovative solutions that help customers harness the power of Earth imagery and other forms of geospatial information. With the completion of this transaction, DigitalGlobe strengthens its position as the leading commercial source of geospatial information and insight with the capability and scale to address the needs of the world's largest and most sophisticated customers across the entire geospatial intelligence value chain. Strategic and financial benefits of the transaction:
Broadens DigitalGlobe's capabilities across the geospatial intelligence value chain, including smart tasking, processing, Big Data analytics and delivery of insights
Brings together hundreds of innovative developers and analysts with expertise in Big Data Analytics, Cloud computing and machine learning to solve complex geospatial intelligence challenges
Expands DigitalGlobe's customer base across the U.S. Intelligence and Special Operations Communities through more than 80 additional contract vehicles and deepens the company's relationship with its largest customer
Microsoft steps up AI push
SwiftKey: Primarily known for its predictive keyboard, SwiftKey is the first UK-based artificial intelligence (AI) firm that has been bought by Microsoft. The company said it was a "milestone" in its history. SwiftKey is also known for being behind the computer software on Prof. Stephen Hawking's wheelchair. The deal furthers Microsoft's new mobile strategy, spearheaded by Chief Executive Satya Nadella. Instead of focusing on hardware — where the company has a tiny share of the market with its Windows Phone range — the firm is now looking to build up a range of productivity software to be used on any kind of device.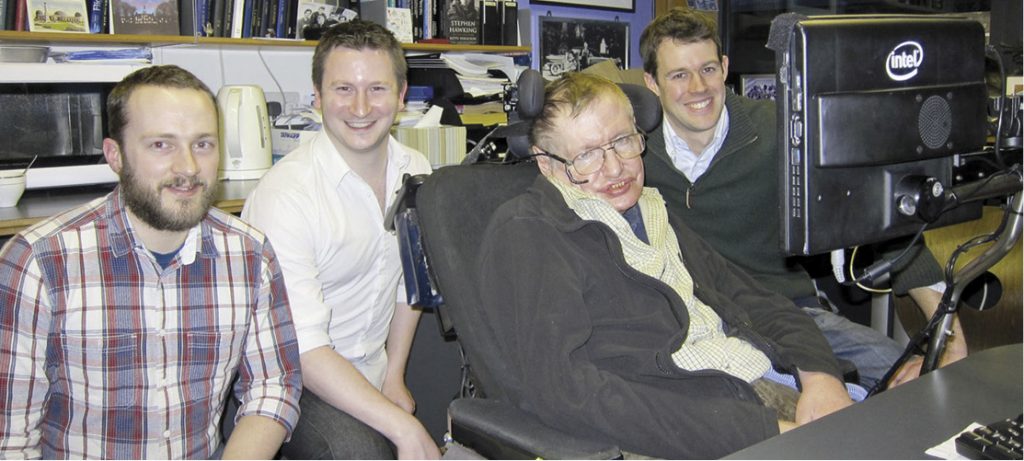 Genee: Microsoft has picked up another productivity app — announcing the acquisition of AI-powered scheduling tool Genee. Genee launched in public beta a year ago, offering an end-to-end scheduling tool that integrates with calendar apps and email providers to take the strain out of arranging meetings. Productivity and productivity apps remains a big focus for Microsoft as it continues to grapple with a mobile landscape dominated by other tech giant's OSes.
Wand Labs: Microsoft's vision of a future in which people converse with computers and smartphones instead of twiddling with them got a bit clearer. The technology giant said it bought the startup Wand Labs, which builds messaging technology for apps. Wand's chat app connects with some of the other apps installed on a user's phone and shares those app features with other users regardless if those apps are installed on their phones.
Apple-ied indoor mapping and AI
Flyby Media: Apple has bought a startup that specializes in the world of augmented and virtual reality. The startup named as Flyby Media will help Apple in developing virtual reality, but its tech also has applications for everything from indoor mapping to driverless cars. Flyby says its technology can be used for indoor mapping and navigation, autonomous navigation for drones and automotive vehicles, and advanced tracking for Head Mounted Display (HMD) systems.
Turi Inc.: Apple acquired artificial intelligence startup Turi for about $200 million, according to people familiar with the situation, in the latest deal by the iPhone maker to accumulate advanced computing capabilities for its products and services. Turi helps developers create and manage software and services that use a form of AI called machine learning. It also has systems that let companies to build recommendation engines, detect fraud, analyze customer usage patterns and better target potential users. Apple could use this to more rapidly integrate the technology with future products.
Emotient Inc. is a startup that uses artificial-intelligence technology to read people's emotions by analyzing facial expressions. It isn't clear what Apple plans to do with Emotient's technology, which was primarily sold to advertisers to help assess viewer reactions to their ads. Doctors also have tested it to interpret signs of pain among patients unable to express themselves, and a retailer used it to monitor shoppers' facial expressions in store aisles.
Autodesk plays safe on M&A spree
Cadsoft Computer GmbH: Autodesk has acquired this German company from Premier Farnell. Cadsoft created the electronics design package EAGLE; Autodesk will add EAGLE to its software portfolio while Premier Farnell will continue to distribute EAGLE on behalf of Autodesk. EAGLE, is a popular free to use print circuit board (PCB) site. This acquisition is part of Autodesk's plan to become your go to for CAD designers. Many users rely on CAD for both professional use and hobbyists and Autodesk wants to open themselves to the CAD community. They plan to bring their resources to EAGLE's platform to both improve EAGLE's core, while maintaining its simple workflow.
Solid Angle: The deal to acquire Solid Angle was first struck in December, 2015, and finalized in February, 2016. Solid Angle is based in Madrid, Spain and in London, UK. By combining the skill, expertise and resources of Solid Angle and Autodesk, the company will be able to develop more efficient rendering workflows for the products, innovate faster and accelerate plans to provide Cloud-based rendering services so that smaller (and larger) companies can scale their render capacity as needed and without having to invest in costly rendering farms.
Pitney Bowes expands in shipping logistics & spatial data
Enroute Systems: Pitney Bowes acquired Seattle-based Enroute Systems, a Cloud-based retail and fulfillment software. The company claims the acquisition would complement Pitney Bowes' e-commerce services by offering its clients a retail supply chain. Additionally, Enroute Systems said that the tie-up will allow high-volume retailers and e-tailers to cut shipping execution times, lower shipping costs, enhance business intelligence, and generate real-time supply chain visibility and tracking. Pitney Bowes' customers can use the new TMS capability to bridge their digital and physical streams of commerce while maintaining flexible fulfilment.
Maponics, a provider of boundary sets and other data to many real estate websites and vendors, has been snatched up by Pitney Bowes. Maponics' spatial data paired with Pitney Bowes' identification and location software will offer clients a holistic, accurate and precise view of your target audience that we believe to be unmatched in the market. Maponics boundary sets lie beneath the search tools of a broad range of real estate websites and apps.
FARO beefs up metrology and 3D measurement solutions
BuildIT Software & Solutions: FARO acquired 3D metrology software solutions provider, Canada-based BuildIT Software & Solutions. FARO introduces the configuration power of the BuildIT software in a new "Your Product, Your Process, Your Solution" campaign aimed at providing major customers with customizable, in-process solutions that integrate metrology devices and sensors from multiple manufacturers. By adding BuildIT to its metrology portfolio, FARO's customers now have even greater software options for use in a variety of 3D metrology manufacturing applications to reduce inspection and assembly times and increase productivity.
Laser Projection Technologies is a leader in high-speed, long-range 3D laser projection and measurement systems designed for use in manufacturing applications requiring precise component alignment. Located in Londonderry, New Hampshire, LPT's line of laser projection and measurement systems are used throughout manufacturing environments around the globe to maximize productivity and efficiency. The acquisition of LPT enhances FARO's robust portfolio of 3D measurement solutions.
Bentley Systems boosts infrastructure portfolio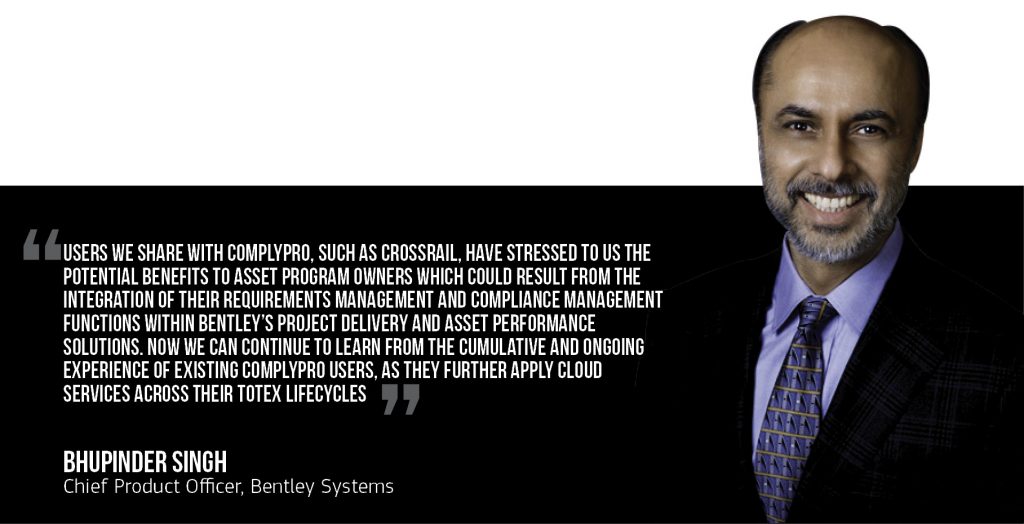 Bentley pursued its expansion plan and made its infrastructure industry portfolio much stronger. It acquired UK-based managed services provider, ComplyPro for requirements management of infrastructure capital projects.
Google to make maps better

Google Maps has been improving and expanding its functionality, as Apple and other companies like Uber bolster their own mapping capabilities. Taking the move forward, Google acquired the two-year old startup Urban Engines to incorporate its location-based analytics into Google Maps. Urban Engines said that location analytics technology is important for both companies and the two will combine their forces to provide maps that help other organizations. The company explained, "we are now in the age of Internet of Moving Things, based on the rapid growth in sensors on cars and smartphones. By learning from commuting behavior patterns, creating new consumer services and reshaping congestion, this new technology has the potential to improve the lives of millions of commuters."
Topcon buys stake in BIM company
Topcon Positioning Group has bought a substantial amount of share holdings in Viasys VDC. It is notable that Finland-based Viasys has developed a complete suite of tools and services to help customers in building virtual design and construction (VDC) models for infrastructure and site-work projects. Utilizing state-of-the-art BIM technologies, its solutions create VDC models that optimize the construction process throughout the project's lifecycle creating enhanced quality, higher efficiencies and reduced costs, something which can benefit Topcon.
IBM strengthens fraud detection analytics
IRIS Analytics, a privately held company provides a real-time fraud analytics engine that leverages machine learning to generate rapid anti-fraud models while also supporting the creation and modification of ad-hoc models, proven successful on various sized payment platforms. Acting as a "virtual analyst" to help identify new fraud patterns, IRIS applies machine learning models to help analysts detect fraud and act quickly to help reduce fraudulent events. The cognitive computing approach unleashes a new paradigm in fighting fraud. Integrating IRIS Analytics with IBM's counter fraud technology will help organizations more accurately detect fraud at scale and speed so that they are in a position to implement countermeasures quickly, with more control and transparency, while at the same time assists with dramatically lowering false positives.
Intel acquires startups in tech expansion
Nervana Systems: Intel, which makes chips that run more than 90% of the world's servers, acquired startup Nervana Systems to add software, a Cloud service and future hardware in an attempt to better tune its products for artificial intelligence work. While Intel's Xeon processors dominate in data centers, they are not built for the unique workloads of artificial intelligence calculations. Adding Nervana's products and expertise will help it gain a foothold in a small but growing market and fend off would-be rivals such as Nvidia Inc., if it can rapidly turn its acquisition into products.
Intel accquired Itseez which makes computer vision algorithms and software. The company's products include a suite of algorithms for automobiles it calls "advanced driver assistance systems," which allows car hardware to recognize pedestrians and traffic signs and warn about potential collisions.
Uber buys startup to help launch its artifical intelligence lab
Uber snapped up Geometric Intelligence, a two-year-old New York-based startup that works in the area of artificial intelligence and deep learning systems. It has announced that that the 15-person Geometric team would now move to San Francisco, where Uber is based, to help launch a new artificial intelligence division within, called Uber AI Labs. Uber already runs a self-driving car lab in Pittsburgh and it recently acquired the San Francisco self-driving car company Otto. But the Geometric-anchored lab will focus on general artificial intelligence much on the lines of Google Brain, the team that drives AI research for Google, and Facebook's FAIR lab.
Cyient strengthens its end-to-end geospatial solutions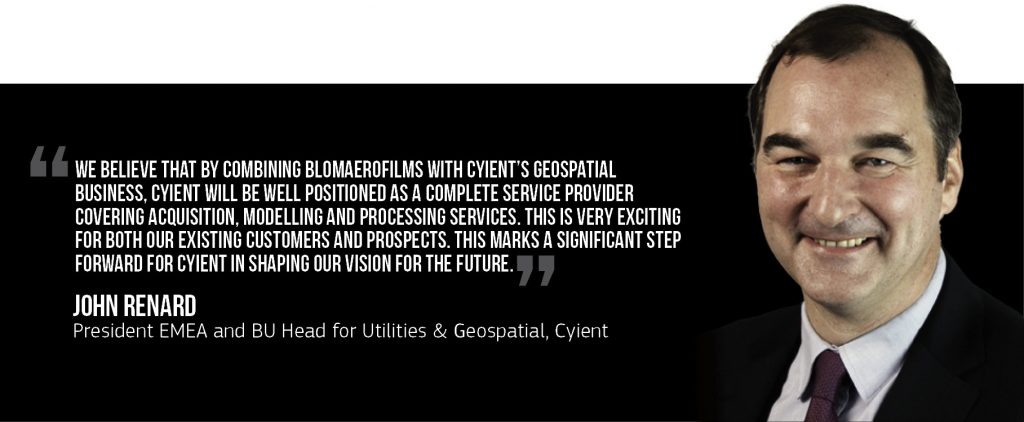 Cyient Europe Limited, a wholly owned subsidiary of Cyient Limited, announced the acquisition of BlomAerofilms as a new subsidiary with 100% ownership of shares. Based in Cheddar, UK, Blom is a leading provider of ground surveying, digital mapping, aerial photography and laser scanning solutions. Blom's long and well established reputation for providing high quality data acquisition will be key to growing Cyient's capabilities and achieving the growth plans. The acquisition also brings complimentary skills to strengthen Cyient's end-to-end geospatial solutions in line with its S3 strategy.