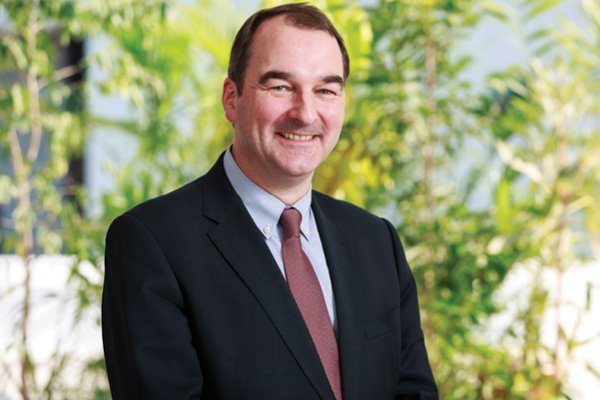 With the changing technology trends for the last 30 years, geospatial information has become an increasingly common and unifying language in every industry across the globe, bringing geospatial technologies closer to broader IT and ICT. Technologies driving the Fourth Industrial Revolution — Big Data, Cloud, Artificial Intelligence (AI), Internet of Things (IoT), Augmented and Virtual Reality (AR/VR), and Automation — are going to have a far-reaching impact on the geospatial industry and vice versa. What has changed considerably is the speed at which this integration can be completed and the democratization of the technology, such that it is now accessible to non-geospatial professionals in ways that was simply not the case in the past.
The growing role of ICT has increased the significance of geospatial technologies, with digital transformation ensuring it is an indispensable part of our lives. Geospatial data and related technologies have become enablers across various sub-systems and is integrated in every walk of life today, right from the way energy efficiency is monitored, through transportation planning and public safety to environmental monitoring. The industry definitely has grasped the opportunity on offer. Today, it would be extremely difficult to find a successful business or idea that does not embed some sort of geospatial technology, from booking a taxi or finding a hotel, to capturing a Pokémon!
Solutions are the Future
Geospatial technology is enabling various functions to integrate, visualize and exploit enormous amounts of spatial or location data for better decision making. Geospatial, perhaps more than ever, is an enabling technology that underpins many of the complex decisions being made by across multiple industry segments. As a result, organizations such as Cyient increasingly consider Geospatial services to be a horizontal capability, while at the same time providing targeted and bespoke solutions to each customer
Our customers are seeking faster and more cost-effective methods to access the power of geospatial, and we will enable this by providing end-to-end solutions that solve the problems that really matter to them. We help cities, governments and enterprise customers become smarter and more efficient by supporting multiple services and solutions in the areas of governance, energy, communications, transportation and infrastructure design.
Cyient has been delivering geospatial and IT-enabled services and solutions globally for over 27 years, leveraging strong experience in end-to-end spatial data management coupled with innovation deriving from the IoT. Our significant contribution to the industry and our extensive experience with numerous customers, implementing and leveraging geospatial solutions across different geographies, has enabled us to ensure that geospatial technologies are widely adopted alongside Data Analytics, Artificial Intelligence, IoT, 3D and GIS.
Industry 4.0
Emerging technologies such as Artificial Intelligence, Deep/Machine learning and Robotic Automation will be used to create fully managed services that help our customers manage their risk without having to understand the nuance of each underlying technology. We see Artificial Intelligence and Deep Learning being extensively used in the more traditional geospatial techniques such as remote sensing and unsupervised classification. The underlying technology may have changed, but the results and outcomes are broadly in line with what we have been achieving for many years.
IoT has already driven, and will continue to drive, significant advancements in geospatial technology, not the least because location is one of the key attributes of any smart device or sensor. This is true for both smart devices that know their own location (such as those with integrated GPS) and those for which location is a passive requirement (for example a vending machine requiring maintenance). Automation techniques such as Machine/Deep Learning will continue to accelerate the speed at which geospatial data is created and consumed. Autonomous vehicles will demand increased data accuracy, precision and more frequent updates, including the addition of lane, curb, parking and electric charging points.
Cyient is supporting the advancement of these technologies in three main ways. First, through our internal innovation accelerator initiative (which we call our New Business Accelerator); second, by providing venture capital and investment; and third, through involvement with external accelerators such as the Seraphim Space Camp. Our growth strategy is also based around the complete geospatial lifecycle, be it from acquisition through to visualization and analytics. We believe this will give us an edge in terms of agility and resilience compared to others in the market.
Also Read: Real-time data collection a real game changer – Jean-Yves Lauture, Eos Positioning Systems