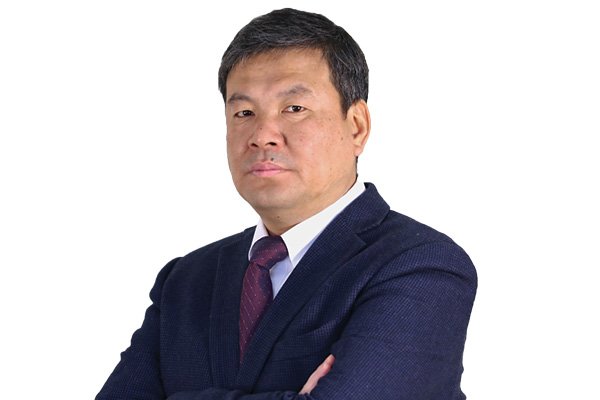 The adoption of geospatial technologies is necessary to understand and adapt the aging infrastructure in continuously growing cities. Today, smart-cities, connected devices, telematics and autonomous vehicles are dependent upon the availability of accurate up-to-date geospatial data and analysis of such massive quantity of information to make them useful.
Technologies are allowing the creation of a world from a 3D digital or virtual model to the physical world, then from the physical world to application specific as-built models to come full circle. The geospatial demand for 'smart cities' is expected to double every three to four years, bringing real-time information to local governmental entities for them to adapt their investment policy to rapid changes (traffic management, road maintenance, utilities etc.).
Moving towards connected solutions
As a positioning and navigation technology-oriented company, CHC Navigation is enabling the digitalization process by merging technologies, from millimeter accuracy GNSS sensors to long range high precision scanners, from underwater bathymetric survey to drone photogrammetry, from optical survey to high resolution 360-degree images, from local to large area data capture and maintenance.
Technology integration for CHC Navigation means going beyond survey instruments and developing 'geospatial tools' that will provide effective decision-making solutions to the geospatial community. CHC is a global provider of integrated solutions, from ground to airborne survey, from traditional GNSS survey to mass data collection with 3D mobile mapping solution such as our recently introduced Alpha3D, machine control and agriculture auto-steering, all that within real time infrastructure from network RTK solution to advanced bridge monitoring systems.
Finally, the geospatial mobile workforce tends to look for connected solutions which are able to run on their own devices, requiring light portable browser-based applications backed up by resources hosted in the cloud.
Technology should remain affordable
The geospatial industry is keeping pace with the technology challenges represented by the necessary combination of mass data and local detailed and specialized information. This process is taking place in a fast-evolving environment, high demographic pressure and expanding cities, reshaping the requirement for balanced and wise urban planning.
From its foundation in 2003, CHC has always been aiming at developing technology with high-standards but always keeping in mind two major factors — the initial investment cost and cost-of-ownership for our users. Technology should remain affordable. CHC is a technology enabler for a growing number of geospatial professionals, in many countries. The final geospatial users are more and more coming from diverse educational background. It requires us to massively invest in the simplification of the data acquisition workflow processes with carefully designed man-to-machine interfaces.
We are rapidly expanding in geographically thought bespoke business and marketing centers. The proximity to our customer is a key factor to maintain a clear understanding of geospatial customer requirements in an extremely fast changing environment. In most case accuracy is not anymore purely related to a set of XYZ coordinates. As a matter of fact, more dimensions are of equal importance namely, data completeness and the rapid obsolescence of the information.
Fundamental research in technologies is also making larger contribution in our plans, including advanced tightly integrated positioning algorithms, IoT and cloud-based solutions. We are working towards achieving more agility by building market alliances and technology partnerships worldwide.
Also Read: We are entering a new age of Geospatial Big Data – Dr. Abhay Kimmatkar, Ceinsys