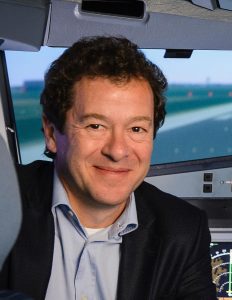 With the increasing use of smartphones, location intelligence has turned into a consumer-product and significantly widened both the awareness and use of geospatial technology beyond the sphere of professional geospatial users.
The opportunities and benefits that geospatial technology can provide are so large that a race to gain market share has started, and the "make or buy" decision that new entrants are faced with creates opportunities for investors in GIS companies that are ready to sell.
Machine learning will start to permeate the GIS data production and analytics marketplaces. This means that geospatial companies will need to ensure that they are hiring people who understand machine learning techniques, are able to develop applications which utilise them and are able to explain the benefits of machine learning.
Protecting privacy of data
Integrating geospatial data will add additional requirements for transparency and privacy given that geospatial data can contain personal information. That's one of the reasons why the EU decided to introduce General Data Protection Regulation (GDPR), which will affect any company doing business in or with European Union (EU) organizations or advertising to EU citizens: without these strict rules, privacy would be easily breached, given that companies are now able to collect large volumes of personal geospatial data. Telecoms provides a clear example of this, given that they are able to collect data on the movements of their customers, which they can then use as movements of people are becoming apparent to telecom companies and their corporate clients.
In line with the above trend, in the recent past there has been an exponential increase in faster and greater volume of data that needs to be tackled. For example, MicroSats, CubeSats are creating an abundance of data at a much faster rate as compared to traditional satellites. This explosion of data needs to be addressed by the geospatial industry as this will lead to a breakdown of the existing workflows and architecture, creating a need for new technologies and approaches.
Driving force
Luciad is leveraging its experience in the defense world, which is accustomed to very dynamic environments and masses of data, in order to create high-performance applications for the commercial world. Our platforms are fault tolerant (corrupted or partial data will not stop the application from functioning) and provide high performance even with low or no connectivity. What was cutting-edge in the defense world five years ago is becoming mainstream commercial software, as businesses now face data analysis and management issues that have already been encountered by defence organisations.