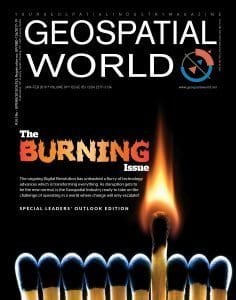 Another year dawns with many promises to realize and many pitfalls to avoid. Last year it was all about the Fourth Industrial Revolution, or as the geeky nerds put it IR 4.0. Will there be an IR 4.1 or even 4.01? Only time will tell. This year the World Economic Forum meeting at Davos seems to have caught the same fever and spoke about Globalization 4.0. I seem to have missed the 1.0, 2.0 and 3.0 but anyway what is it all about?
Simply put, it is an economic structure to realize the benefits of IR 4.0 in a more equitable manner. In keeping with this ideal Globalization 4.0 lists the following under Technology for the Common Good: Fourth Industrial Revolution, Future of Economic Progress, Artificial Intelligence and Robotics, Justice and Legal Infrastructure, Workforce and Employment, Education and Skills, Internet Governance, Social Media and Blockchain. Clearly, technology for technology's sake has run its course and in the new order of things there is a need to moderate technology use for better governance and economic progress within the ambit of an equitable and legally viable social environment. So where does it leave geospatial systems?
IR 4.0 is usually defined in terms of technologies like artificial intelligence, quantum computing, 3D printing and the Internet of Things. The burgeoning 5G, AI and IoT efforts are leading to a revolution in automation. While analysts feel that smartphones have reached their saturation point, their use in geospatial systems is still growing and will continue to grow with the IR 4.0 technologies mentioned above to create smart solutions in field operations.
Also Read: How is 4IR creating new opportunities in geospatial industry?
Blockchain is another technology that will play an important part. In a publication prepared by UN FAO and ITU, the advantages of Blockchain in sustainable agriculture and rural development has been cogently presented. The involvement of ITU and FAO is in line with the application of ICT for betterment of the human condition. Thus, we are not looking at technology alone but its collaborative usage over many fields and disciplines. Earlier we talked of convergence of technology, now IR 4.0 and Globalization 4.0 extends this convergence to socioeconomic systems.
Geospatially we have to move beyond just maps and mapping. We need to integrate into the global system, looking at the overarching goal of social equity and sustainability and factoring in imminent dangers like climate change and cybercrimes. Geospatial needs to move out of the comfort zone of governmental nourishment and begin to play a role in industry and society. There are encouraging signs that this is happening, but there is a need to ramp up and accelerate the efforts.
Everybody talks of analytics but do we have a workforce capable of multidisciplinary analytics? This perhaps is the first step. As geospatial becomes citizen-oriented, the dangers of deliberate or unintended invasion of privacy and the spread of cybercrime against individuals has to be tackled through government regulations and self-regulation by industry players. This century is the century of South and Southeast Asia and Globalization 4.0 will play out significantly in China, India, and Indonesia. A huge market is nascent in terms of sustainable development and tackling climate change. Those who will lead the efforts are going to come from this region. Maybe it is time to look at and formulate the contours of Geospatial 4.0.
Join the #geospatialbydefault movement!
Also Read: Geo-enablement of SDGs for boosting capability and better policy making