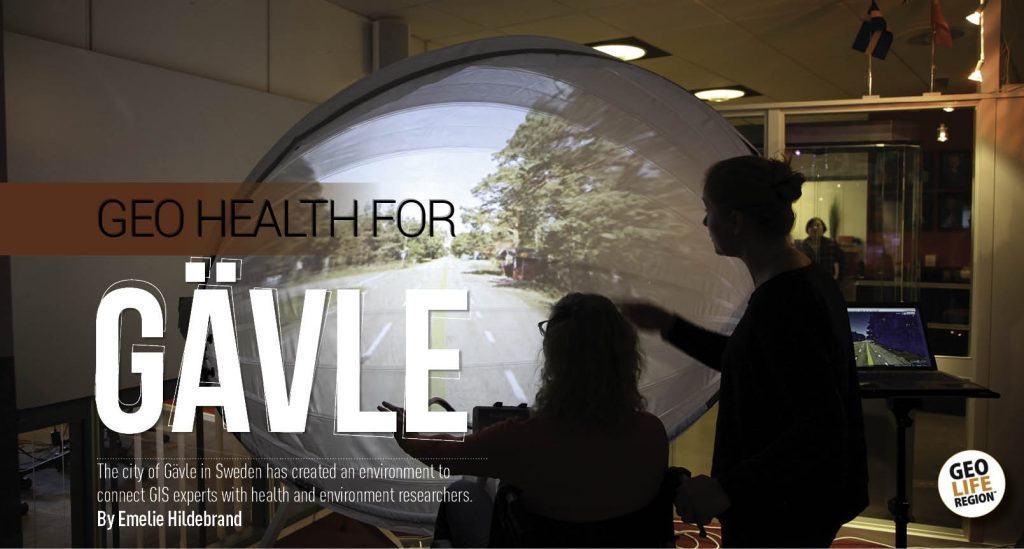 The city of Gävle in Sweden has created an environment to connect GIS experts with health and environment researchers.  
What would you do if you knew how a place could impact your health? Innovators, researchers and entrepreneurs have gathered in a Swedish city to gain knowledge which would help create new services and products to improve an individual's health and wellbeing. Geo Life Region (GLR) is a decade-long innovation and research program focusing on geographical information and health. The program is managed by the independent cluster organization Future Position X, based in the capital of GIS, the city of Gävle, Sweden. The plan is to make the Gävle region an international center for research and advancements within the new area of expertise called Geo Health.

Creating more sustainable cities
The vision of Geo Life involves the use of new technologies to improve data collection and create new integrated GIS layers of data to better understand and support people's everyday life and health, and by that also creating more sustainable cities. Geo Life is about people in a society in which women and men possess extensive knowledge and skills. This knowledge, together with spatial information, will be important for developing livelihoods, values and welfare. The work is based on the location's impact on human health, as well as the human impact on the location and environment.

The program creates an environment where experts within geospatial technology and researchers within working environment, medicine, genetics, behavioral science, sports science, public health and entrepreneurs can meet.
"By connecting various skill sets we can see growth in new knowledge, new solutions and new business areas. Cross fertilization leads to new innovations, products and services, new and growing businesses," says Ole Oldeen, Communication Director at Future Position X. Geo Life integrates health, IT and the Smart City with geospatial technologies to become a driver of economic growth and sustainable innovations. The GLR strategy has high goals, and to achieve those, three working platforms have been created for cooperation with different actors.
GLR Research & Innovation Platform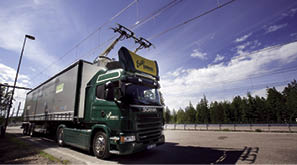 When it comes to processes regarding R&D projects and the harvesting of ideas and evaluation of proposals, the program has developed a special round table meeting process. During these, internationally leading researchers are invited to discuss the forefront of research in this field, conceive new projects and ideas, and evaluate the Geo Life research agenda and research project pipeline.
GLR International Platform
The goal of the second platform is to create opportunities for regional companies to increase their reach in international markets. The platform consists of two major parts — international match making and links to investment capital. The GLR goal is to get more links to internationalization resources and investment capital for the companies and to increase the international links for startup companies and the regional innovation system.
"We have, over the years, received several establishments of foreign companies because of the work we put into the internationalization part," says Oldeen. "Brand awareness and trust on an international level is not made over a cup of coffee at a trade show. But, after a few years, we can see the results and count new companies and employees in the Geo Life Region. We now face the challenge to take the whole innovation system to an international level. All the components are going to level up, and we need to be able to handle international contacts and be open and tolerant to new cultures, new faces and new ways of doing things. We have opened the bridge to the world. And the thing with a bridge is that people can go in both directions. So, we started by bringing our regional companies out. And now the world is also coming to us."
GLR Branding and Capacity Platform
The goal of the final GLR platform is to make the region attractive for international researchers, foreign companies and entrepreneurs so they decide to settle down in the heart of the Geo Life Region, the Silicon Valley of Geo Health. Oldeen adds, "We really work hard to fill the region with more and higher levels of educational offerings, strengthen the research environment, develop our innovation and incubator system and encourage entrepreneurs to take new ideas and findings to the market."
Emelie Hildebrand
Marketing Director, Future Position X
Save