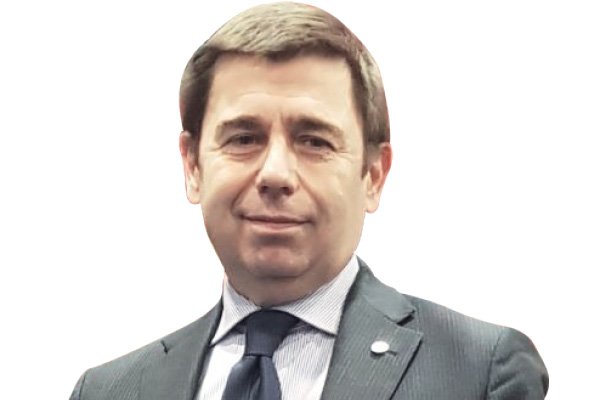 Today, geospatial is a central part of the digital transformation process. We have more and more information delivered through geospatial services and applications. Combination of EO data, non EO data and all kind of data coming from a wide variety of in-situ sensors, our iphones/ipads and so on, is a fundamental and important part of the whole digitalization process. We will see more and more impact of IT technologies, advanced algorithms, machine learning, deep learning and AI to generate information flows for a wider range of final user communities in the coming years. Advanced algorithms and AI-based algorithms will help to achieve maximum.
The geospatial industry, for sure, realizes that we need to change and we need to change fast. Those changes need actions on a number of different layers; evolution and acquisition of new skills, new and much more interconnected multi-disciplinary partnership models and new business paradigms. So it's a kind of 360-degree fast evolution. The geospatial industry must prove that it is ready to take the challenge. It's a kind of continuous evolution that we will see in the coming years.
Partner to evolve
Integration of different technologies is the key. The first element is to know in detail what those emerging technologies can bring to our applications. Second, to know the key actors and players who know and work on the progress of those technologies and having the best information and cooperation framework with the technology providers in a global ecosystem functional to the innovation process.
Also Read: What are the challenges and priorities for geospatial industry leaders
We can derive huge amount of valuable information from in-situ sensors and from the fusion with space and aerial data. This is true for a number of domains, agriculture, infrastructure monitoring, emergency management just to mention some of them. If the data is the new oil, the process to extract information from the entire spectrum of data set is a fundamental challenge to provide timely the right information to the final user. This is true for well-established user communities as well as for new ones like as example the financial and economic community. The ability to combine and to process space data, EO and non EO data and in-situ data is one of the elements for success in the coming years.
e-geos' strategy in this aspect is quite clear. We start from a longstanding legacy of high valuable radar data. Starting from this very strong, solid foundation, we now have our application platforms covering all vertical domains — Maritime Domain Awareness, Image Intelligence, Agriculture and emergency — taking benefit of multi-sensors multi-platforms data fusion. Through this data fusion, through the combination of optical and radar, hyperspectral and other data, coming from other platforms, such as HAPs (High Altitude Platforms), we are getting ready for the future.
Enterprises must be ready to do partnerships, including partnerships among competitors. So far we have had a traditional distinction between space companies, space technologies and IT companies. In near future, there will be more and more combination of different industries, space companies, large scale integrators and "new space" companies must partner with IT companies and gain momentum in terms of speed and capability to evolve in the business paradigms.
e-geos is taking an active role in the digital transformation by embracing the latest IT technologies, evolving the skills, having a massive learning program and enlarging the base of key partnerships. We have partnered with all the main players in data analytics as well as enabling platform technologies. I believe this way we are going to play a more important role in the future.
Also Read: Geospatial 4.0: Time to focus on social equity and sustainability