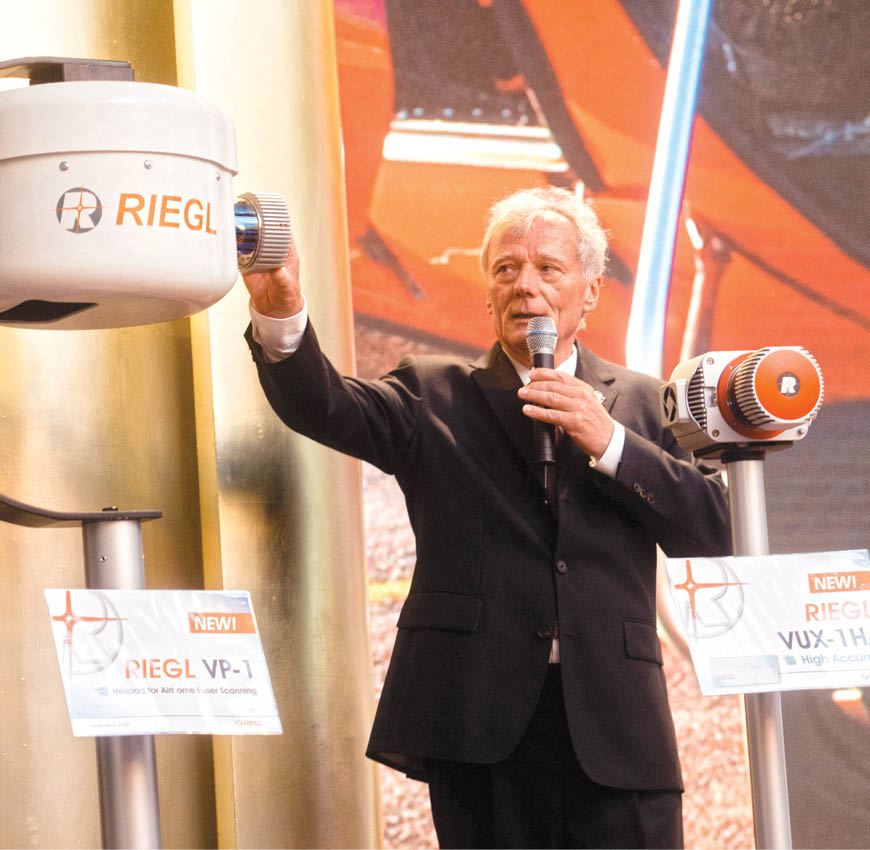 It takes persistence to be a scientist with stellar academic records. It takes divergent thinking to be a disruptive innovator. It takes confidence to be a business tycoon. It takes the highest degree of proficiency to be a skilled pilot. And it takes a formidable combination of all these virtues to be Dr Johannes Riegl.
…1978 was the turning point year, after being encouraged by university colleagues to start his own company; with a handful of students, he left to start Riegl LaserMeasurement Systems (LMS)…
To read an interesting life story of this pioneer, Click-Here.