BIM processes have greater potential while embracing changes in methodology and disruptive technologies 
Building information modeling (BIM) is an evolving term that describes a process supported by technology to better collaborate and share information across the lifecycle of an infrastructure project. To unlock its benefits, this process needs context. Advancements in technology and the workflows that define it have accumulated and manifested themselves into newer forms of recognition.
The initial concept, of which there are varying levels that are described further on, is being enhanced with a new a set of principles that look to further the value of BIM processes while embracing changes in methodology and disruptive technologies that fundamentally support the government-driven BIM mandates (particularly applicable to the UK market).
As engineers and asset owners unite to find new and better ways of collaborating and delivering projects, the potential of BIM processes is realized with better performance of assets through more immersive means. The ability to capture, design, and simulate various infrastructure assets is advancing and reaching new levels of realization.
Technology is enabling better business models. And for engineers, it is an opportunity to connect it with sensors, real-time data, and Cloud computing to make smarter infrastructure.
This better supports BIM workflows by expanding its horizons and possibilities with the adoption of new and disruptive technologies. Reality modeling, for example, is the process that automates the generation of high-resolution, fully 3D representations from digital photographs taken with any camera. The opportunity to take this digital data and support infrastructure workflows is being recognized in more connected environments than ever before.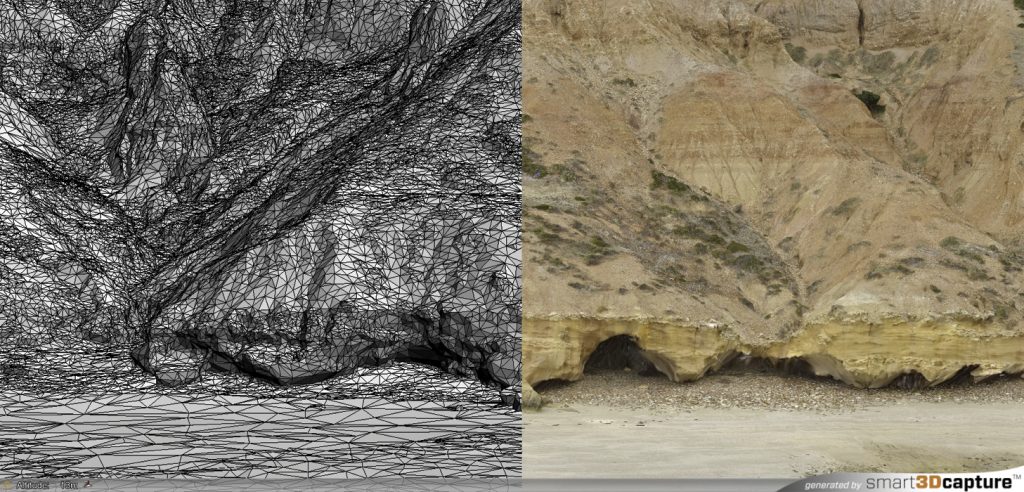 Optimizing digital data in BIM processes
BIM processes have taken advantage of the digitization of engineering by providing a platform for BIM Level 1 through the use of 3D visualization to consistently communicate and document designs, while reducing errors. This digital transformation is under way and is driven by disruptive technologies enabling better processes and better ways of working. The digital transformation includes what we might call "digital engineering models" that are created by engineers and leveraged at different levels.
Level 2 focuses on collaborative BIM methodologies, which enhance the ability to share information in a common format and in a common data environment that facilitates a more federated approach to projects, and an improved level of interoperability.
Level 3 offers the promise of performance during the infrastructure's operations lifecycle, including post-construction. This creates what we might call a "digital twin" that connects the virtual and the physical into performance environments for better project delivery and asset performance. This digital twin ensures that whatever physical infrastructure is built or managed, isn't done in isolation, or without the ability to capture data to ensure better operations.
Level 3 will also offer a continuous opportunity to deliver real-time operational improvements resulting in a better payoff when delivered on all levels. But the ability to advance infrastructure depends on the technology itself, and to continuously update and maintain the digital data that is needed is a real challenge. With the advent of sensors, Big Data and real-time analytics, all in a connected environment, the potential for adding digital data to be optimized is at the top of the agenda in many organizations.
Movement and management
Bentley defines BIM advancements as a process that is achieved through better project delivery realized through information mobility, and better asset performance, achieved through better breadth of information modeling. The commitment to movement and management of information, and the focus on digital engineering models, has been adopted on many large projects. Our users have adopted BIM approaches and have significantly benefited from utilizing our software.
Beijing Construction Research Institute, for example, has used BIM methodologies to design a 500-meter Aperture Spherical Radio Telescope, in Karst, Guizhou, China. It will be the largest single-aperture telescope in the world when it is complete. This project required highly-accurate construction, fabrication, installation, and collaboration across multiple disciplines and locations. The project team used a standardized BIM methodology that saved the team 1,300 resource days of design modification and 400 resource days of review and field error handling. By using ProjectWise, the design team reduced management risks by 85%. Additionally, ProSteel's computational 3D modeling and digital engineering models helped the team design and optimize the 445 network cable nodes, which reduced costs by CNY 4 million ($608 million).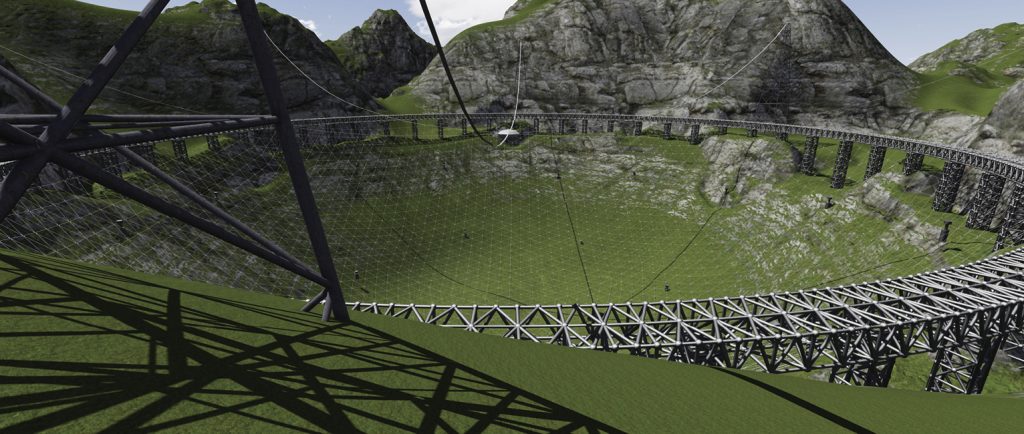 The bigger picture
BIM advancements have greater potential when the comprehensive modeling, data, and performance environments are seamlessly connected with the digital engineering models that prevail through the different levels of BIM. Consider the bigger picture, and BIM processes have the potential to combine CAPEX and OPEX investments with better project delivery as well as improved asset performance. This unlocks the potential for TOTEX (the combined CAPEX and OPEX). This TOTEX approach allows for an exchange of information and its mobility, while acknowledging the bigger picture for the greater good.
When emerging mega trends are factored in, a BIM methodology can be important not only in embracing these technologies, but also in enhancing some of what they have to offer. For example, to improve the performance of an asset, data is needed to make some desired action that can produce a favorable result. This could mean taking large amounts of data from a variety of sources and providing options and scenarios for better asset optimization and asset performance monitoring to discern patterns and react to them.
Improving asset performance also takes a clear and distinctive view that owner-operators need to be mindful of the importance of data in all phases of a project. And engineers need to be mindful that owners will demand more governance in those earlier stages, so that the work created from the outset as digital engineering models can be leveraged further down the line.
It must be noted that digital engineering models can indeed be represented in various forms, such as, network models, analysis, functional components, schematics, or 3D models, but above all, these models represent the digital DNA of assets. This DNA, combined with the Internet of Things as an example, can be converged to meet the desired asset performance modeling potential by using the tools and advancements in technology to deliver such capabilities. This unlocks the potential of BIM advancements with asset performance modeling capabilities, in immersive and virtual environments.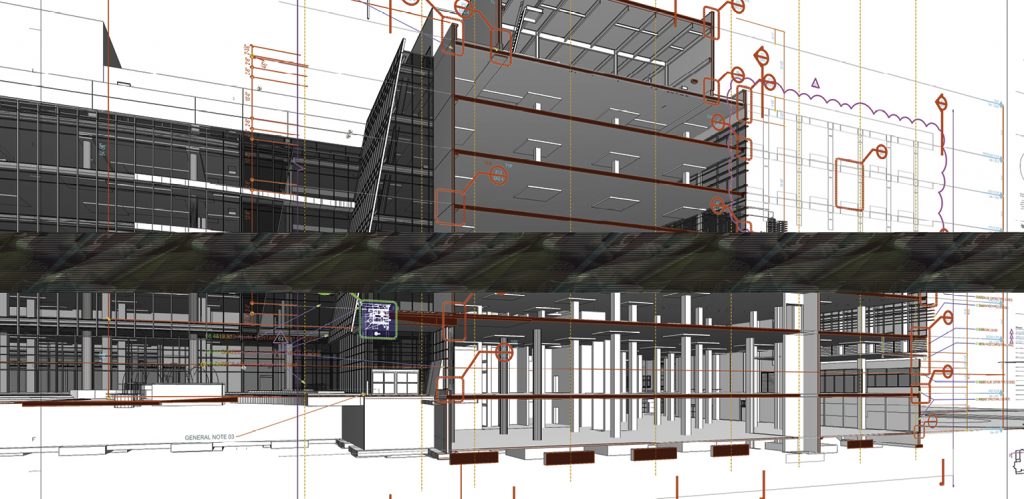 From photos to 3D models
The digital world is embracing the use of drones and UAVs, and the process of taking images that are captured of existing conditions and turning them into 3D models is significantly shifting the way infrastructure professionals are working, and will work moving forward. Bentley's ContextCapture application produces high-resolution, 3D models from simple photographs. The process is automated, and the results can be stunning.
ContextCapture allows for digital photography to capture and convert real situations into 3D models that hitherto used to be the domain of expensive laser scanning techniques.
Moreover, the output from the solution is a 3D mesh that is measurable and interfaces with design and construction models, reducing the dependency for point clouds that are computationally intractable. Point clouds are still of significant value, but have their own limitations, and one of the major benefits of this technology is when it can be applied to BIM workflows.
These lightweight, 3D models provide potential to BIM processes by being the technology that can continuously survey assets and existing conditions. What's more, you don't need specialized equipment — you just need a camera and software to process the images. The benefits of continuous surveying is a further enhancement to the digital engineering model (both 3D and as a process) and the benefits previously mentioned. To have asset performance modeling capabilities, the key is to have up-to-date information that can continuously inspect an asset.
The ability to see assets in 3D contributes to the BIM advancements' technological requirements, and of course keeps them in line with a digital frame of reference, unlocking that potential by allowing operations of an infrastructure asset to be done in 3D. Examples could include intricate details on a treatment plant such as the maker's identification and individual asset identification, which can be continuously surveyed when required. This means the traditional survey methods, which had previously been sporadic, are now routinely done for 3D operations.
Adoption continues to rise
Users have been keen to adopt this new technology to manage their assets. Some of the best examples have been in managing substations in which the 3D models created from photographs have been used in CAD environments and routinely surveyed to monitor the assets. The real power though comes when these 3D models, captured from simple photographs, can be enhanced in a CAD environment, like MicroStation. Inside this engineering environment, the potential is furthered by all of the capabilities of such technology. It can also include the inference of geospatial data, so that boundaries, land parcels, or other relevant information pertaining to a building or an asset can be viewed and acted upon.
Having access to the geo-coordination of assets makes them highly intelligent and fundamentally critical to sustaining infrastructure. This means that the digital capture has a context and functionality in terms of its location — and, of course, this can be done continuously. These enhancements are delivering on the potential of BIM advancements and redefining the boundaries of what it was decided upon at its inception. BIM processes may evolve and be called something else, and that doesn't necessarily matter, because processes have to evolve. But the benefit to us is that BIM processes have driven professionals to advance infrastructure projects around the world.
Aidan Mercer
Industry Marketing Director, Utilities & Government,
Bentley Systems