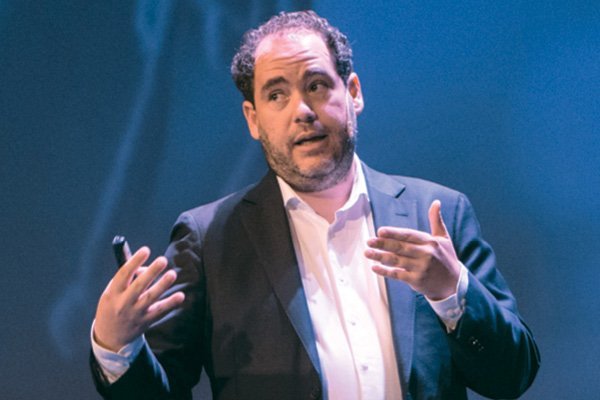 It has become clear across every industry that the highest-growth companies out there put location first, and we are now entering an era where Location Intelligence is not only limited to early adopters in Silicon Valley (e.g. Google, Uber, Amazon), but also opening up to a much wider range of players (e.g. telecommunications, energy and utilities, financial services).
Today, however, only 10% of the data with location component is being used in business decision-making, which is definitely something we see in the digitalization process of the different enterprises we work with. There is a big discrepancy between what the C-suite think about their use of geospatial analysis vs what the front-line analysts think. In many cases, geospatial is still seen as a niche category limited to a handful of GIS experts. In order to go beyond that and open up the power of spatial analysis to a wider range of business users (e.g. in marketing, finance, innovation, operations) geospatial software has to become more user-friendly. This means moving towards "lower-code" environments that make it simple to create and share location intelligence applications around an organization, bringing in always-on data streams in the Cloud.
It is important to make geospatial much more intuitive for enterprise users beyond the GIS department. A great example of this is our suite of use case-specific solutions (e.g. Reveal for Site Planning or SalesQuest for Territory Management) and our latest development: Airship — a comprehensive CSS framework and Location Intelligence component library, offering users ready-to-use layout elements, components, CSS styles, and icons featuring user-centric designs.
Sustainability with location data
Location data is driving politics and policy and geospatial has a fundamental role to play in some of the world's biggest challenges. This could be anything from measuring overpopulation with satellite imagery, to reducing traffic using mobile or GPS data or measuring the impact of climate change with climatological data. Geospatial is undoubtedly a key driver for driving innovation around data-driven policy making.
Location-aware AI and Deep Learning have the advantage of drawing on features at or near that location or a history of events there. IoT is providing countless measurements associated with locations. By combining these together with other relevant data sources, data scientists are helping cities, businesses, autonomous vehicles, and more make better, more-informed decisions. At CARTO we make the world more sustainable by enabling everyone with the power of location intelligence to operate more efficiently — both in the public and private sector.
Agile and Resilient Growth Strategy
Agility is an important part of our strategy, particularly going up against some of the larger tech players who have started to launch competing propositions recently (e.g. HERE XYZ or SAP's Atlas) so much so that, we are able to execute quickly on a strategy and pivot fast when required. This is something we have shown with projects like the Mastercard Retail Location Insights and Vodafone Analytics applications built on our platform, which would have been tough for these large corporates to achieve without our agility.
Another key strategy to remain relevant is to ensure we partner with the right data providers to make always-on location data streams available on platform. Connecting to other technologies is an important part of our strategy, creating connectors for our platform to other software platforms that make certain location intelligence driven use cases more informed. At Carto, we are particularly focused on increasing our R&D investment on derivative data sets created by our Data Science team. For instance, we focus not only on just reselling data from providers but also creating more value on top of those data sets by combining them together to create new and relevant metrics for enterprise clients.
Also Read: There is a growing need of Location Intelligence – Gil Elbaz, Founder & CEO, Factual