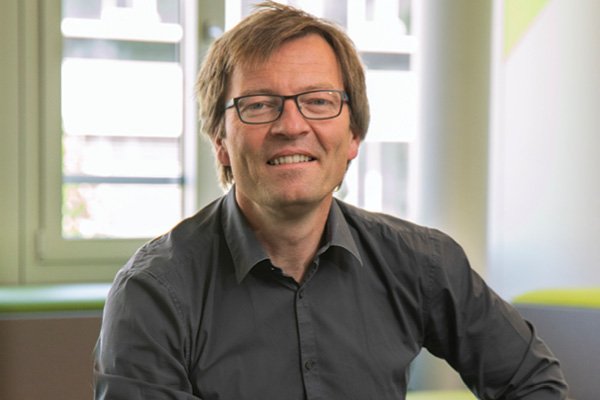 The idea that the geospatial industry is undergoing a massive transformation is only partly true. There will always be space for highly accurate geospatial equipment. But the real revolution is the democratization of mapping with affordable devices. Today's consumer mobile devices have the potential to obtain geospatial information, and they are everywhere. But obviously, these affordable sensors cannot digitalize without the help of automatic software that converts this data into meaningful and accurate information. That's where Pix4D comes into play. Pix4D has been a powerful driver in showing that even with your phone or with a cheap drone camera, you can create accurate 3D models and maps and reconstruct reality. This is not yet a very competitive industry landscape, but once consumers have the power of 3D in their hands, we will definitely see other players enter the market.
More possibilities with AI
Analyzing how humans behave, how they live, work and eat will require a good knowledge of the 3D world around us, in order to improve human interactions. Artificial intelligence and machine learning can bring a lot of value to this field by automating the analysis, allowing larger datasets and faster results.
Industries are creating a lot of expectations around AI, machine learning and deep learning. The technology is getting better, but it's not quite there yet. It is very difficult today to acquire the right training data to teach a machine to be smart enough to solve specific problems. This is evolving and AI will undoubtedly play an important role in this automation process, reducing the need for human interference in the processes of inspection, asset management, and also in 3D modeling.
Also Read: Cloud, AI key to unlocking insights from geospatial temporal data – Kathryn Guarini, IBM
The future lies in integrating technologies driven by end-customer needs. What is important for end-customers is not photogrammetry or machine learning — what really matters is solving problems. This means the value proposition needs to be simplified. Partnering and integration with other companies is essential. Connecting all the automatic data coming out of the digitalization process with the customer asset databases is an important workflow, where integration plays a key role.
Creating solutions for a better world
We are continuously thinking about the industries, the customers and where we should invest next, and when it's the right time to build new applications for end-users. In near future, we intend to increase our investment in technology, especially in our platform, Pix4Dengine, which is used by large clients who build their own applications around our photogrammetry and machine learning expertise. We also aim to grow our dedicated inspection R&D unit in Madrid, while continuously investing in Construction. We are always investigating if the timing is right to spin off more and different verticals, which can benefit from our platform, and we will continue to do so and innovate.
We are creating technology that can help humans live safer lives with less danger, doing less repetitive tasks and be more productive and happier, reducing stress levels and having more data to make better decisions more quickly. Digitalization is a huge opportunity for the whole geospatial industry. Knowledge is part of our DNA and makes us well prepared to tackle the challenges of each industry with photogrammetry and machine learning.
Also Read: Geospatial industry lacks skilled workforce to make a difference